Lasith Malinga returned with impressive figures of 3/38 in his final ODI to help Sri Lanka beat Bangladesh. Malinga finished his ODI career as the 9th highest wicket-taker as he took 338 wickets, one more than India's Anil Kumble.
[wp_ad_camp_1]
Since his 2004 debut against the United Arab Emirates, Malinga has played 225 ODIs and his unusual slingy action and an ability to bowl yorkers have made him a formidable bowler in limited-overs cricket. The right-arm paceman, a sought-after player in Twenty20 leagues, has also played 30 tests though he quit the long format in 2011 after battling a nagging knee injury.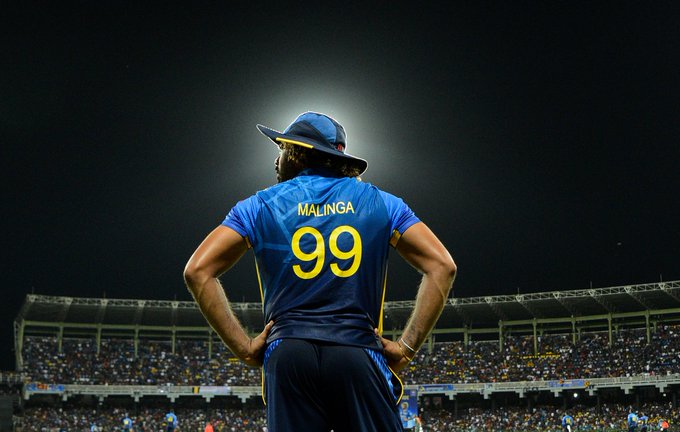 "I'm now quite a veteran cricketer, and as such my deliveries aren't as fast as they used to be," Malinga said in the post match. "So because of the lack of speed, whatever talent I have has reduced quite a bit these days. But nevertheless I really only have one way of taking wickets.
"I feel it's the right time for me to retire from ODIs. I have been playing for the last 15 years for Sri Lanka and this is the right time to move on. My time is over and I have to go. Winning is very important for me; We are a young team," he added.
[wp_ad_camp_1]
Meanwhile an unknown fact about the cricketer's personal life has been exposed. Going by the reports, Malinga who grew up in Rathgama village in Galle, Sri Lanka, has visited his home and parents 10 long years ago. Malinga grew up playing cricket on the sandbanks and coconut groves by a river in his cricket-obsessed village.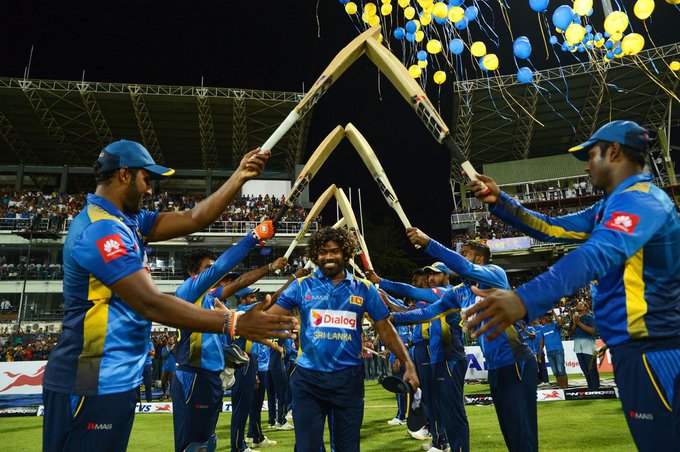 At Malinga's home in Galle, his mother and father live together and are struggling to survive. Malinga's parents do tailoring to gain their food. Malinga hasn't visited his hometown in 10 years and he lives in Colombo.
Malinga's mother said he likes his lifestyle in Colombo. "He doesn't want to come here in Galle" she added. When she was asked about the last time they saw Malinga, she said it was 4 months back when she went to Colombo.
[wp_ad_camp_1]
A sidewall in their house consists of a photo frame full of Malinga's pictures. They have not seen Malinga in four years and they are now used to it. She said that Malinga may be too busy to come to his hometown. Though the whole village is waiting eagerly to witness the legendary cricketer, they got used to stay without seeing him.
In his 15-year-long cricketing career, the bowler remained in highlight for his action, unique hairstyle, and moreover for his bowling. Malinga was the team's highest wicket-taker in the recently concluded ICC Men's Cricket World Cup. He took 13 wickets in the tournament from seven innings.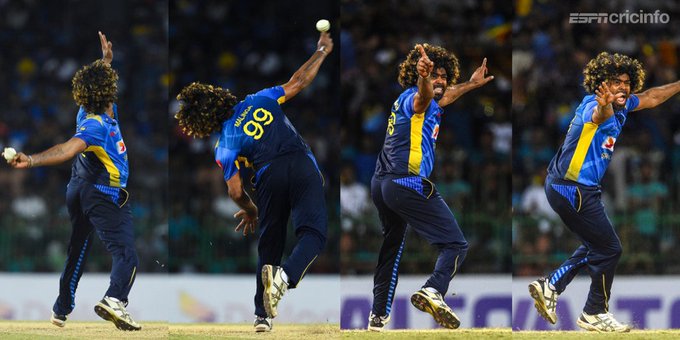 Malinga is the only bowler to have taken three ODI hat-tricks. He attained a career-high points tally of 675 after a memorable spell of three for 22 against Bangladesh in Colombo on July 2007. His highest ranking was seventh in November 2011, achieved against Pakistan in Dubai.