Malavika Mohanan Took Dig At Lady Superstar Nayanthara Again??
Written by Dhiwaharan Published on Feb 11, 2023 | 10:34 AM IST | 268
Follow Us
Comments: 0
Malavika Mohanan who rose to fame among Tamil audience after pairing up with Thalapathy Vijay in "Master", is gearing up for the release of her upcoming Malayalam film "Christy". The actress is pretty much busy giving interviews to media channel to promote the film in which she is going to pair up with Mathew Thomas, a 20 year old budding actor.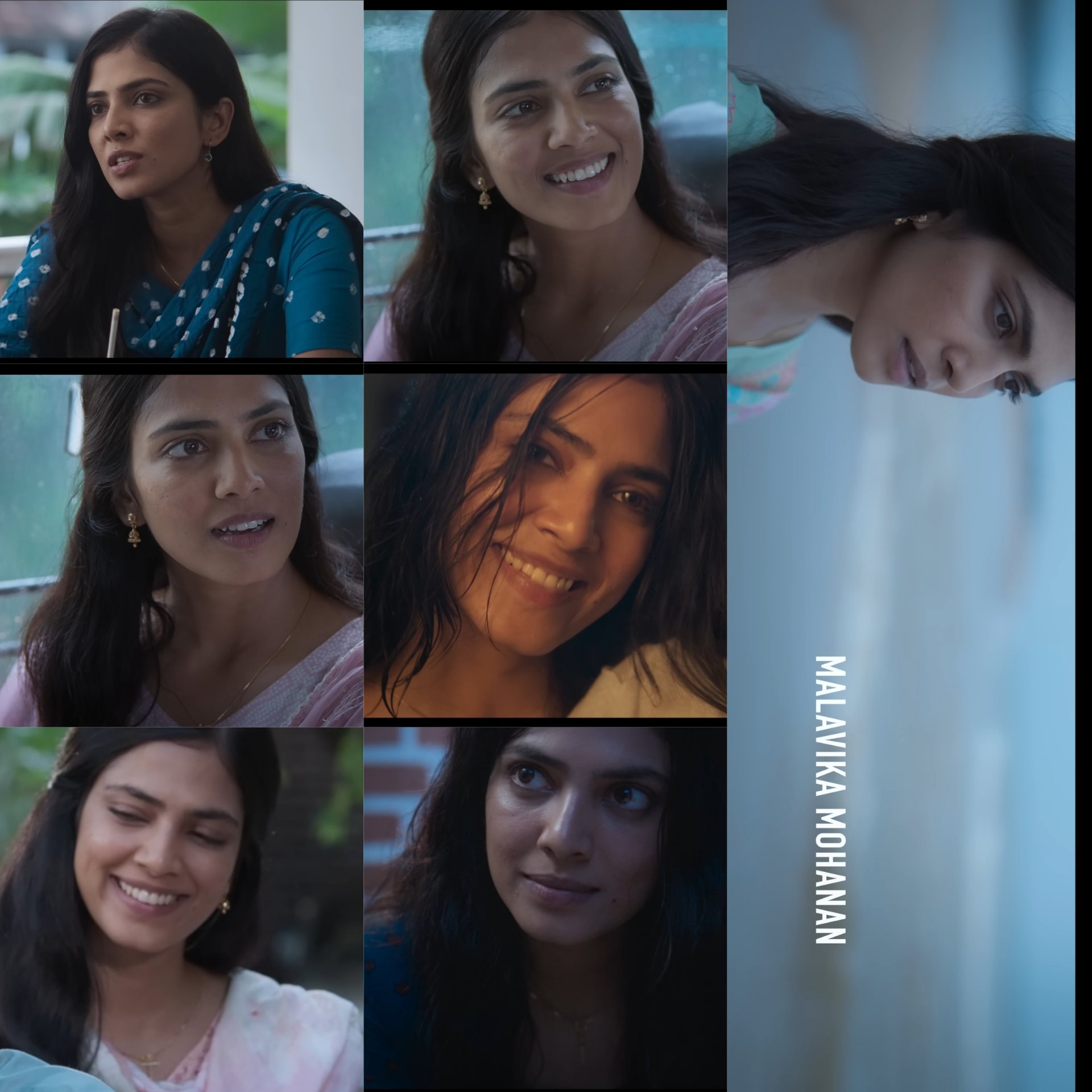 In one of the interviews, Malavika talked about the tag "Lady Superstar" and expressed her disbelief over it after the anchor asked her regarding the same. As soon as the video of the actress's opinion released, fans started assuming that it is an indirect dig at actress Nayanthara who is fondly called as "Lady Superstar" by her fans and followers.
Also Read : Nayanthara's Indirect Reply To Malavika Mohanan !!
Earlier, Nayanthara and Malavika had a rift between them after the latter, in an interview, commented on the former's make-up for a hospital scene. Highlighting it, Nayanthara, while promoting her recently released "connect" movie, said that the visions of filmmakers differs based on the script and making.
While promoting her "Master" movie, Malavika Mohanan, in one of her interviews answered to a question on funny logics in Tamil cinema. Malavika said that there was a scene in a movie where a Superstar actress would be seen wearing perfect make-up in a hospital scene.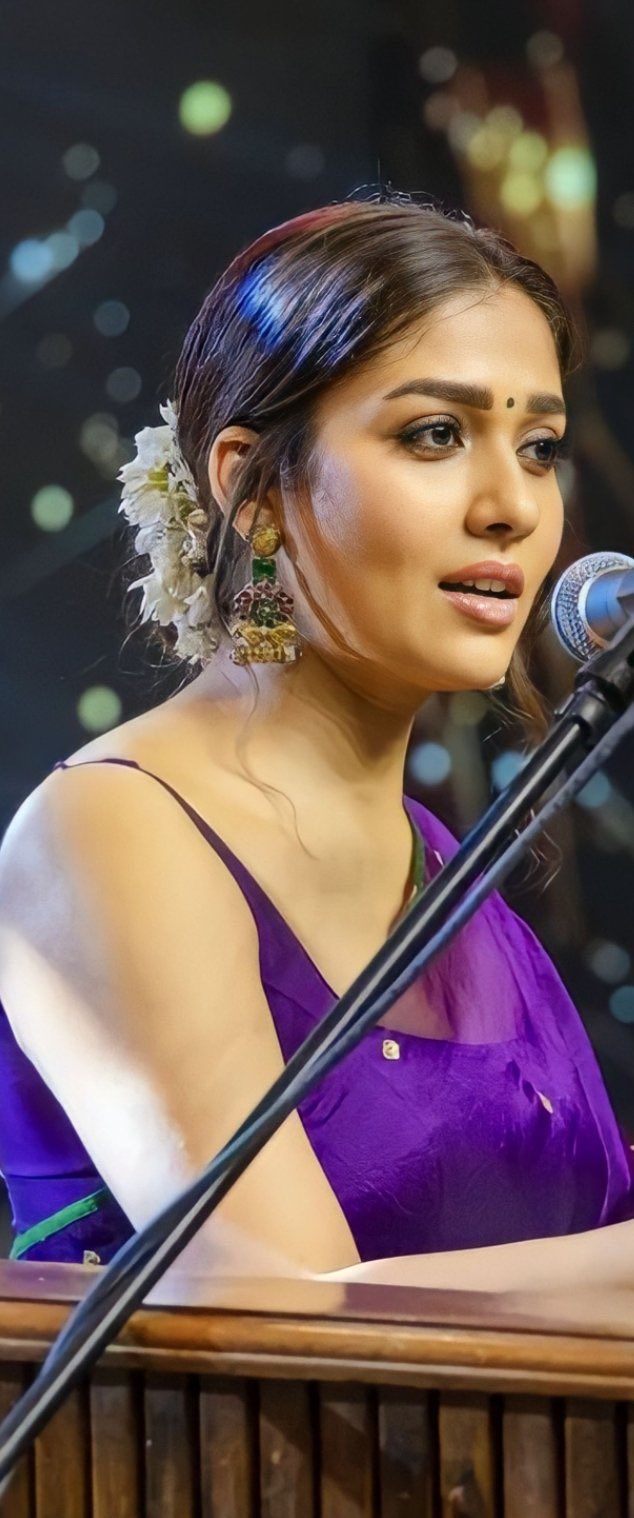 "I have seen really big superstar actress, in a hospital scene, where she is almost dying, she is in full make up. With full eye liner, hair done, not one hair out of place and I am like "how can a person be in a dying situation with her lipstick in place". Even if it is a commercial film, even if you need to look pretty, it has to look little realistic. That is like logic gone out of the window" Malavika said in the interaction.
Watch Video :
On seeing this statement from the actress, Netizens came up with a speculation predicting that she is referring to a hospital scene in Atlee's Nayanthara. In a scene, Nayanthara, after getting unconscious, would be admitted in a hospital. The next day, when Arya comes to meet her in the hospital, the actress would be seen wearing make up with lipstick on.
Also read : Malavika Mohanan's Savage Reply To A Double Meaning Tweet!!
Recently, While promoting her "Connect", Nayanthara answered to Malavika's statement. "In hospitals, there will be people who would look after you. There's a huge difference between a realistic film and a commercial film. I did some other make up and went for the shoot and my director said 'you don't have to be this much sober'. So that's how they want me to be" Nayanthara said.
"So, my make up for the film depends on how realistic my commercial filmmaker wants me to be. I always follow my directors" the actress said and went on to state how she pulled off the character of Kadhambari and came up with such look for the film after Vignesh Shivan's narration.
Watch below :
Now, one more statement made by Malavika Mohanan about being called as "Lady Superstar", is causing speculations among fans. When the host talked about whom she would tag " Lady Superstar" title, Malavika said "I don't believe in that term. We calling actors as "Superstar", female actors can also be called as "Superstar". I don't understand this " Lady" Superstar. That's not necessary " the actress said.
Here's the video :
"Calling someone as "Superstar" is enough, right?? We call Deepika Padukone, Katrina Kaif and Alia Bhatt as "Superstar", not "Lady" Superstar. So that's enough" Malavika added.
Watch the video below :
There Is No Lady Super Star #Malavikamohanan pic.twitter.com/3aKLdUK0ER

— chettyrajubhai (@chettyrajubhai) February 11, 2023