Malavika Mohanan Replied To Her Follower Who Asked For A "Kiss"
Written by Dhiwaharan Published on May 20, 2023 | 10:08 AM IST | 361
Follow Us
Comments: 0
Malavika Mohanan who played Thalapathy's Vijay's pair in "Master", is currently busy acting with "Chiyaan" Vikram in his upcoming film "Thangalaan". The actress recently conducted a question and answer session and replied to a fan who asked her to send "Kiss" emoji. Malavika replied back with a kind tweet, saying that she is sending the same only for the "cat" which the twitter user had in his display picture. Malavika also replied to her other followers who asked about her experience acting with "Chiyaan", her dream destination etc.
also read : Raiza Wilson's Recent Post Shocked Her Followers !!
Malavika Mohanan, the talented Indian actress, has made a remarkable mark in the world of cinema with her captivating performances in Tamil and Malayalam films. Born on August 4, 1993, she is the daughter of renowned cinematographer K. U. Mohanan. Hailing from Payyanur in the Kannur district of Kerala, Malavika grew up in Mumbai, where she developed a passion for acting.
Malavika's acting journey began in 2013 when she made her debut in the Malayalam film industry with "Pattam Pole." Although it was her first venture, her talent shone through, and she received acclaim for her performance. However, it was her role in the Hindi film "Beyond the Clouds" (2017), directed by internationally acclaimed filmmaker Majid Majidi, that brought her widespread recognition and appreciation.
Following her success in "Beyond the Clouds," Malavika continued to showcase her versatility and acting prowess. She went on to star as the leading lady in the Malayalam thriller "The Great Father" (2017), further establishing her position in the industry. In 2019, she ventured into the Tamil film industry with a prominent role in "Petta," directed by Karthik Subbaraj. Starring alongside legendary actor Rajinikanth, Vijay Sethupathi, and Nawazuddin Siddiqui, Malavika delivered a remarkable performance that garnered praise from critics and audiences alike. Her portrayal of a strong character in the film showcased her ability to hold her ground alongside seasoned actors.
also read : CSK's Reply To A Female Fan Who Searched For A Guy Grabbed Internet's Attention !!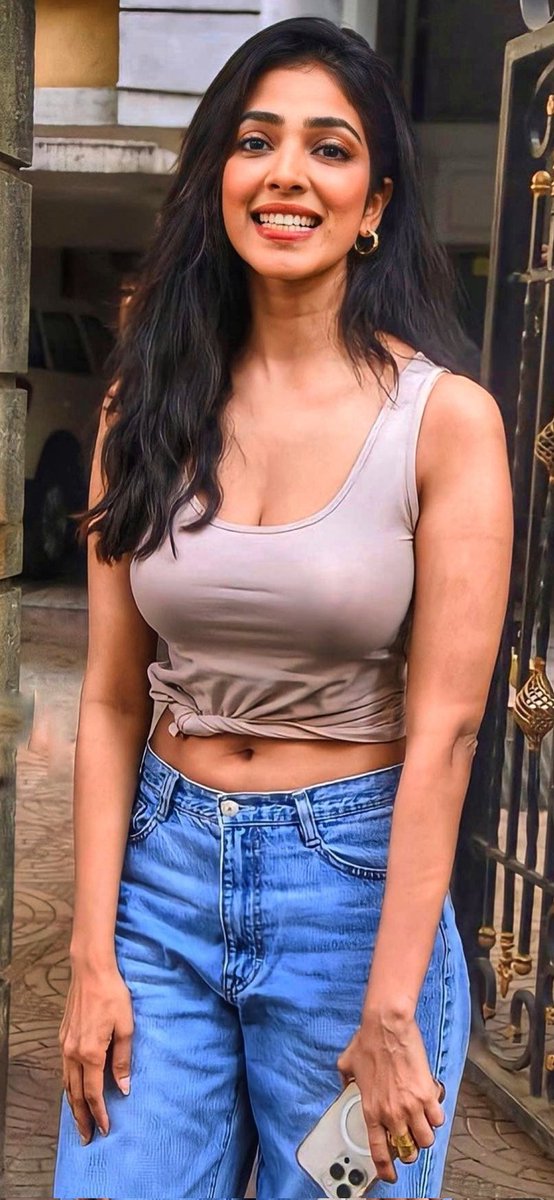 Malavika's success continued with her role in the Tamil action thriller "Master" (2021), in which she shared the screen with Vijay. Playing the role of Charulatha, a college lecturer, she once again demonstrated her talent and versatility. "Master" became a massive commercial success and emerged as the highest-grossing film of her career, solidifying her position as a sought-after actress in the industry.
In 2022, Malavika starred opposite Dhanush in the film "Maaran." While the film opted for a theatrical release, it also became available on the popular streaming platform Disney+Hotstar. Unfortunately, "Maaran" received mixed reviews from critics and audiences alike. Nevertheless, it is a testament to Malavika's commitment to exploring diverse roles and challenging herself as an actress.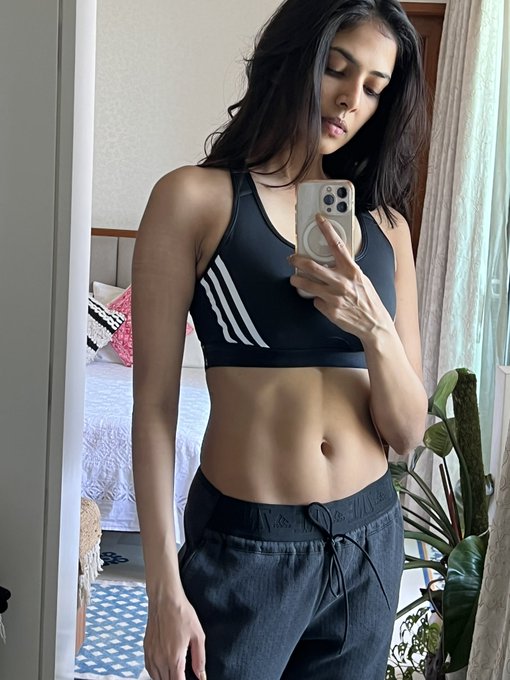 In a recent question and answer session, the actress was asked "Can I get a kiss emoji from u?🥹" to which she replied "So this is mainly for that super cute cat in your DP- 😘 hehe"
Check out her reply below :
So this is mainly for that super cute cat in your DP- 😘 hehe https://t.co/tbCpn6gxHp

— Malavika Mohanan (@MalavikaM_) May 19, 2023
Check out some of the other answers she provided below :
Sairaaammm 🤗♥️ you always the sweetest! https://t.co/Fo38VEJdXL

— Malavika Mohanan (@MalavikaM_) May 19, 2023
Both. Hands down the toughest film I've ever done in every way possible. Tests your physical, mental and emotional endurance to the maximum!
But what an cathartic journey of self-discovery & pushing creative limits it's been! ♥️ https://t.co/B5ntONuqNl

— Malavika Mohanan (@MalavikaM_) May 19, 2023
I am so excited for my first telugu film to release because I am already getting so much love from so many telugu fans! ☺️☺️♥️♥️☺️☺️ https://t.co/QMjoe2Mj5b

— Malavika Mohanan (@MalavikaM_) May 19, 2023
I'll share the top 3 on my list with you-
1. Japan
2. Norway
3. Morocco
! https://t.co/l8ydodeAMi

— Malavika Mohanan (@MalavikaM_) May 19, 2023
Now when I look back at the #thangalaan , I cannot possibly imagine going through the arduous journey without Vikram Sir. He has helped literally every step of the way, every single shot almost. He's selfless, super caring for everyone around him, encouraging as a co-actor & one… https://t.co/3NYppUVYu1

— Malavika Mohanan (@MalavikaM_) May 19, 2023
Umm you're probably right! Haha
Something do to with visuals arts for sure as that's my strong suit! I love being behind the camera too 😬 https://t.co/TbKrgmFx1U

— Malavika Mohanan (@MalavikaM_) May 19, 2023
also read : Devika, Mother Of Two Children K*lled By Her Lover In A Lodge !!
Malavika Mohanan has carved a niche for herself in Tamil and Malayalam cinema with her impressive performances. From her debut in "Pattam Pole" to her acclaimed roles in "Beyond the Clouds," "Petta," and "Master," she has consistently showcased her acting prowess. As she continues to take on challenging projects like "Yudhra," her future in the industry looks promising. Malavika Mohanan is undoubtedly an actress who has captivated audiences and is set to leave a lasting impact on Indian cinema.