Makers Of "Liger" Got Slammed For The Way They Used Mike Tyson !!
Written by Dhiwaharan Published on Aug 27, 2022 | 14:37 PM IST | 165
Follow Us
Comments: 0
Makers of "Liger" getting slammed by fans for misusing world famous boxing champion Mike Tyson in their film. Remembering about his legacy in the boxing field, fans questioned why he is portrayed as a comedian in the film and slammed the creative for the flawed character arc of the renowned boxer. He as made as an opponent of Vijay Devarakonda and the scenes were written in a way the actor beating Mike Tyson mercilessly with the heroine and his mother cheering for him.
#LIGER oru spoof movie nu sollave illa 👀 pic.twitter.com/x9c7HRmEb3

— Yuvan Raju. (@YuvanRaju001) August 25, 2022
Vijay Devarakonda starring "Liger" released in theatres with much expectations among fans and the reviews are pouring in the internet from all the directions. From the videos of public opining their views to movie reviewers releasing long videos, the film indeed garnered a huge reception on it's opening day. But it failed to make an impact it seems as most of the reviews are negative and many fans opted to roast the film through their posts instead of reviewing it.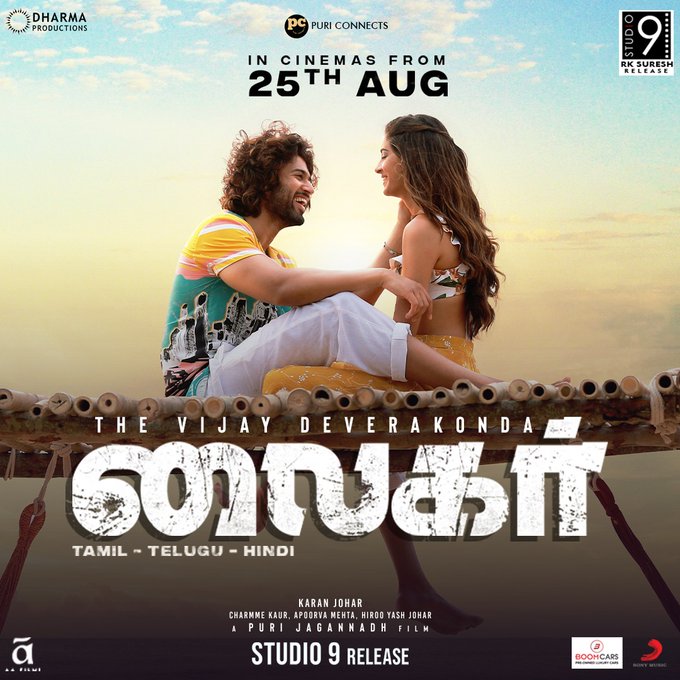 Being one of the most awaited films of the "Arjun Reddy" actor, "Liger" has VJD as an MMA fighter who goes on to win his matches. Known for his films that involves romance and violence, Vijay is expected to rock in the never seen before Avatar of him. Along with Vijay Devarakonda, the film stars Ananya Pandey, former boxing champion Mike Tyson and others. The film is directed by Puri Jagannath of "Pokkiri" and "Temper" fame. Renowned Bollywood filmmaker Karan Johar is one of the producers of the movie.
"Liger" released in theatres across India on 25th of August with much expectations from fans as the promotions were done in a massive way. A fan who watched the FDFS, said that he expected a "KGF" kind of film but it failed in big time. Movie reviewer Prashanth, throughout his 9 minute long review, roasted the film and said that it will face a huge loss financially.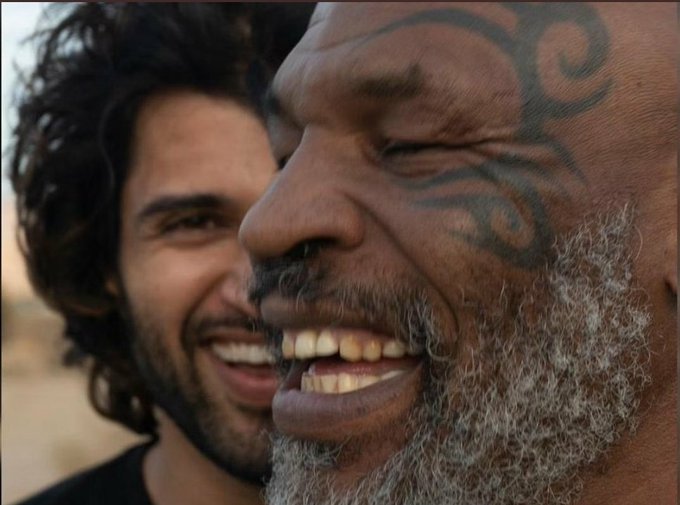 Talking about bringing legendary boxer Mike Tyson as the film's cast, a fan said "What an idiotic way to use a legend like him in your movie @TheDeverakonda @purijagan SHAME ON YOU GUYS.#LIGER could have been made into a great film with a icon like him" whereas another one wrote "Disaster Downloading for @karanjohar for making legend Mike Tyson look like a joker"
Check out some of the reactions below :
This was how powerful mike Tyson was. The baddest man on planet. When you make a legend play a Normal role in a movie, its an insult to him and his fans and people won't forget or forgive #liger @TheAakashavaani @purijagan @TheDeverakonda @taran_adarsh https://t.co/iKwd0QlEC3

— when kunda (@KundaWhen) August 25, 2022
Dear @MikeTyson pls don't act in such stupid films. You are a worldwide icon i find this highly disrespectful
What an idiotic way to use a legend like him in your movie @TheDeverakonda @purijagan SHAME ON YOU GUYS.#LIGER could have been made into a great film with a icon like him https://t.co/bXS7JTH0mL

— Vijay Andrews (@vijayandrewsj) August 26, 2022
EGO IS YOUR ENEMY @TheDeverakonda
Your movie #Liger doesn't even need #BoycottLiger
Disaster Downloading for @karanjohar for making legend Mike Tyson look like a joker and you and @purijagan ne Waaa waa waa waaat lagva liya for trying to make a clown as a heroine pic.twitter.com/4MB8MqXyK1

— Swathi Bellam (@BellamSwathi) August 25, 2022
We missed ur TradeMark @purijagan garu.Except some scenes of intense there isn't big things to be mentioned in the movie.Climax is unreal with the great legend @MikeTyson sir.He became Comedian in the end which is not acceptable @TheDeverakonda @Charmmeofficial ALL da BEST JGM👍

— Mdsharukh khan (@iammdsrk) August 25, 2022
@TheDeverakonda bro what's done in ligar is not acceptable for any sports man specially MMA, boxers ,
Insulting the Greatest undisputed legend @MikeTyson,
I will pay you a million usd apologies him.
It's all about money right.#hateliger , #respecttyson

— Prakhar Gupta (@Athlete_Prakhar) August 25, 2022
Telugus turned Mike Tyson into Vadiveil lol

He must have been really kashtapadra to agree to this. https://t.co/opuCRIsvIV

— Mystic Tamil (@Mystic_Tamil) August 26, 2022
#LIGER
When Mike Tyson , The Baddest Man on the Planet" ; one of the greatest heavyweight boxers of all time & undisputed world heavyweight champion is reduced to a caricature comedian role. imagine the fate of the film !!

Literally Puri Jaganath #WaatLagaDenge to audience pic.twitter.com/hOCeQX5hoz

— satya pamula (@satyapamula) August 25, 2022
Liger – One of the worst screenplay seen in recent times. #VijayDeverakonda hard work went vain. #AnanyaPanday is irritating. #RamyaKrishnan acting is ok. #MikeTyson in climax wasted. Overall #PuriJagannadh kicked us. Better avoid and save money.#Liger #Review #LigerHuntBegins pic.twitter.com/Fh3utkblY2

— Common Man (@common_man_here) August 27, 2022