Mahat Thrashed Trollers & Meme Creators For Spreading Negativity !! WATCH !!
CM / Updated: 2019-01-27
04:36 IST
By Dhiwaharan
Mahat is an aspiring hero in Tamil cinema who is  known for his supporting roles in Ajith starring "Mankatha" and Vijay starring "Jilla". The actor always loved to indentify himself as a "Simbu" fan which is evident in the First Look and title of his upcoming film.
[wp_ad_camp_1]
Being one of the dear friend of actor Simbu, Mahat came up with a furious statement regarding the recent two sensational video of Simbu. In the two selfie videos which are released in the past 10 days, Simbu aka STR seen interacting with his fans.
In this interview to Behindwoods, Mahat revealed many unknown facts about Simbu and himself. On talking about his most emotional moment with Simbu, Mahat says that Simbu never shed tears when his love failed but he  did cried during the Cauvery issue.
"After the press meet, Simbu called me and said that he has to talk to me. When I reached, he showed the trolls and worried. Though I tried to console him, Simbu started shedding tears. That is the moment I saw him very emotional with tears but his request got succeeded that many people from Karnataka started sharing the videos of giving a glass of water." said Mahat in the interview.
[wp_ad_camp_1]
While talking about the recent sensational Paalabishegam request from Simbu, Mahat said, "Simbu doesn't need publicity as he is popular since his childhood. According to me i see those trollers and meme creators as someone who gives importance to negativity. If you don't like a movie leave it alone, but spending time to bash it online is something that is unnecessary. They are not realizing that there is Karma which will give what you give to others."
Source : Behindwoods 
"The first video of Simbu was not promoted by any media channel or by online users. It was also trolled by the very few who shared it. Only after the arrival of second video they started sharing both the videos with even split screens. The video published in many news channels and everyone made it viral. You have to think why one should change his stand within two days. Only when it is said in a negative way it reaches you" said Mahat in the video.
[wp_ad_camp_1]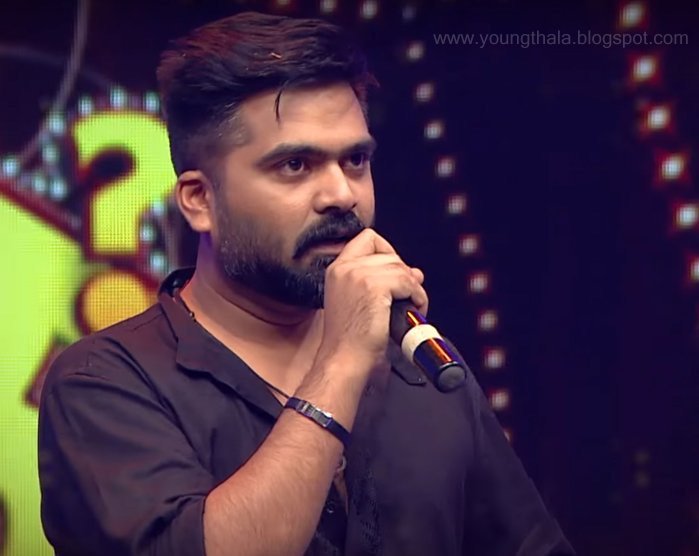 In the first video Simbu requested his fans not to waste money on buying black tickets. He also asked them not to spend money and energy on celebrations such as raising cut outs, flex on the release day of his Vantha Raajava Thaan Varuven. "Instead buy a saree for your mother, shirt for your father and atleast chocolate for your sister. I want you to post the video on social media which will be the biggest happiness for me"  said the actor in the video.
This is why we all are a big fan of #STR 🔥 and this is what I love about him! #Genuine #Honest & #Caring HUMAN! Gonna buy gifts for my family for #VRV release! What about you guys? #vantharajavathanvaruven pic.twitter.com/H7sAZdoVER

— Mahat Raghavendra (@MahatOfficial) January 15, 2019
A week later, the actor released another video in which he said the absolute contrast. He wanted every of his fans to celebrate the movie "Vantha Rajava Thaan varuven" like never before. He reasons that everyone criticized his fan base which made him to do the video.
"As everyone says I do have only 2 or 3 fans which won't make much impact if they do such cut out, flex, milk celebrations. So my lovable request to all my 2,3 fans is to celebrate it like never before." says the actor in the video.
This contradiction received severe trolls from the online users. Many created memes and criticized Simbu for taking his fans for granted. Apart from trolls, hatred spread among common audience on seeing Simbu's attitude in the second video. Even actors like Harish kalyan, mahat Raghavendra supported STR's activity only to get trolled by their own followers.