Madhumitha Accused This Female Contestant For "Not Wearing Innerwears" !! SHOCKING INTERVIEW !!
Bigg Boss Tamil
Bigg Boss Tamil 3
Kamal Haasan
Madhumitha
CM / Updated: 2019-09-09
16:43 IST
By Dhiwaharan
After her controversial termination, Madhumitha opened for the first time about her issues with the Vijay Television management. The actress who denied to open on what happened to her inside the Bigg Boss house in an earlier press meet, has revealed every bit of it in this today's episode.
[wp_ad_camp_1]
She clearly says that she has been harassed by the gang which consists of 8 members on that day of the incident happened. Even after cutting her hand, no one cared for her it seems. She thrashed the contestants for their behaviour on that day and expressed her gratitude for Cheran and Kasthuri.
To our shock, she even revealed about the dark secrets of few female contestants. "If self destruction leads to termination, Abhirami hurted herself on the day she had that problem for having Mugen's bottle baby. Mugen damaged the property of Bigg Boss house which is should also lead to termination. Why me alone?" asked Madhumitha in the interview.
While talking about one of a female contestant, Madhumitha says that she avoided wearing inner wears in the evening times. "After 4 days, me and Vanitha warned her not to do that. But it continued to happen." said Madhumitha who now revealed that she is talking about Abhirami Venkatachalam.
WATCH HER INTERVIEW :
Source : Behindwoods
"She started loving Kavin initially, after his rejection she transferred her love on Mugen the next day and gives birth to bottle baby on the 6th day. It disturbed me a lot while being inside the house which made me to confront against her.
[wp_ad_camp_1]
For the uninitiated, Madhumitha terminated because of hurting herself. While talking to Cheran about the swimming pool being empty as a sign of water scarcity in Tamilnadu, Madhumitha reportedly said to him "Varuna Bhagavan kooda Karnataka Kaarar Pola Thanner Tharamal Vanjikiraar" (Even Varuna Bhagavan is cursing Tamilnadu like Karnataka people by not providing water).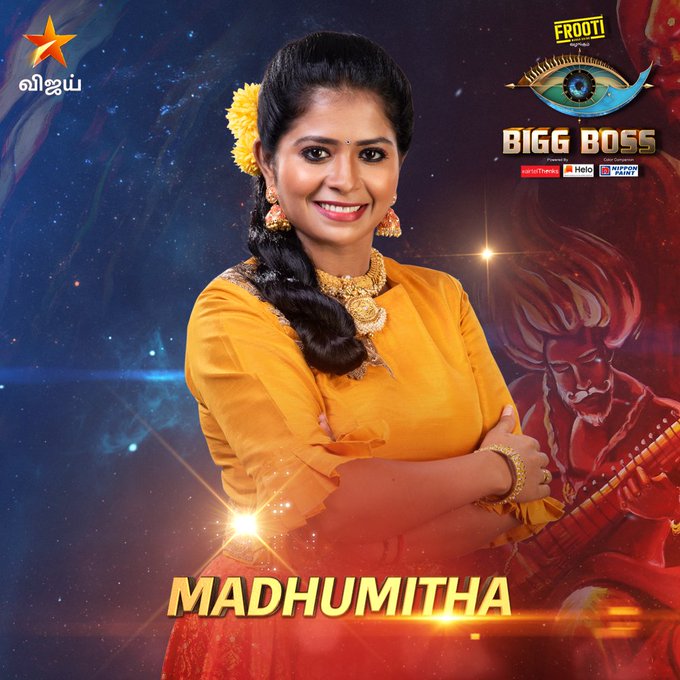 This statement from Madhumitha irked Sherin who immediately confronted her for talking ill about her state. Kavin, Mugen, Sandy, Losliya, Tharshan who were already involved in argument with Madhumitha started opposing her statement it seems. Even few contestants told Bigg Boss that they would evict themselves from the house if Madhumitha stayed. Bigg Boss sent a letter to Madhumitha and said that there should not be any conversations about politics. "This added the fuel in the fire. They started making fun of me to the extreme" said Madhumitha in the interview.
[wp_ad_camp_1]
WATCH THE FULL INTERVIEW HERE :
Source : Galatta
At one point, to prove that her care for Tamilnadu state is true, Madhumitha hurted her wrist with a sharp tool. According to Madhu's statement no one in the house except Cheran and Kasthuri paid attention to what Madhumitha did which is evident through the conversation between Kamal Haasan and Kasthuri is weekend episode.
What do you think on this interview of Madhumitha ?? Comment your views below !!