Actor Madhavan's tweet after Aryan got his bail from court garnered huge attention among the users of the micro blogging social media site. Bombay high court issued bail for Aryan Khan who was taken into custody by the Narcotics Control Bureau on 3rd of October. Pan Indian actors such as Madhavan, Sonu Sood, Sanjay Gupta, Swara Baskar, Mika Singh have now shared their reactions on social media and expressed happiness on the court's decision to grant Aryan bail.
[wp_ ad_camp_1]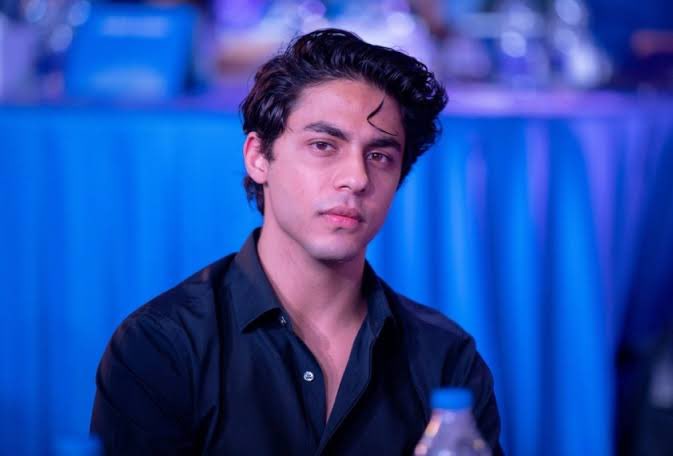 After his bail was rejected recently by a special NDPS court, Aryan Khan, son of Bollywood Super star Shah Rukh Khan continued to spend his time in jail. It has been reported that Aryan's appeal against the order will be heard by the Bombay high court on 26th of October. He who is currently lodged in Arthur Road Jail has been ordered to stay in jail till 30th of October. Meanwhile, the chat details of himself and actress Ananya Pandey is making headlines across the country.
The anti-drugs bureau said that the raids produced a haul of 13 grams of cocaine, 21 grams of charas, 22 pills of MDMA and 5 grams of MD. Though there were no drugs were found on Aryan Khan, officials of the anti bureau drugs said that his Whatsap chats are incriminating. The officials, reportedly raided the rave party in disguise on the Cordelia Cruise Ship which was on its way to Goa. Latest report said that Aryan and others were arrested and has been sent to 14-days judicial custody.
[wp_ ad_camp_1]
Many celebrities from Bollywood has extending their supportive hand to Shah Rukh and his wife. Salman Khan was among the first stars who visited Shah Rukh Khan and Gauri. He was snapped outside the "Chennai Express" actor's house after the arrest of 23 year old Aryann Khan. He reportedly met Shah Rukh Khan and his wife for sometime and left. Now, after Bombay high court granted jail for the son of the "Dilwale" actor, Madhavan came up with a tweet saying that he feels relieved as a father.
"Thank god . As a father I am So relieved .. … May all good and positive things happen" read the tweet of Madhavan.
Thank god . As a father I am So relieved .. … May all good and positive things happen.

— Ranganathan Madhavan (@ActorMadhavan) October 28, 2021
The tweet garnered various kind of reactions from Twitter users. With Shah Rukh Khan fans praising Madhavan, many trolled the actor for comparing his son with Aryan. Check out some of the reactions below :
abe your son has won 2 gold medals have some shame https://t.co/3sKuYE3QhM

— chanakya fan account (@The_Sleigher) October 28, 2021
Bhakts after seeing this post… pic.twitter.com/8RUcbKxZB6

— Abhishek Nath (@iamabhisheknath) October 28, 2021
Do send your Son with SRK son on trip a d partying from now on for support https://t.co/CdVpNEE5RJ

— Citizen One (@juswanasay) October 28, 2021
I pray to God that your son doesn't get into drugs & learn something from this episode.

As a father you should teach this to your son. Don't set wrong examples. So far we are proud of him and hope he continues to make the nation proud. Ram Ram 🚩🚩

— Sunaina Holey (@SunainaHoley) October 28, 2021
[wp_ ad_camp_1]
I have very high respect for you or I did until this tweet!. I understand that you have to support evil to survive in Bollywood but for some reason I always thought that you were different!💔💔

— Ritu (@rituthacker) October 28, 2021
சக நடிகன் என்பதால் மகனின் செய்கையை அறிந்த நல்ல மகனை ஈன்றெடுத்த நீங்களும் ஆதரிப்பது வேடிக்கை.

— Sridharan R S (@SridharanRS2) October 28, 2021
Dear BJP IT cell , you can't use any Tamil actor as you wish for you PR stunts. When you do so you'll be ashamed like this 😂 https://t.co/gRktrgznkp

— 🌊🏄 (@Surfpora) October 28, 2021
ஒண்ணும் புரியல?இப்படில்லாம் சோஷியல் மீடியால பிரபலங்களை பூஜித்துதான் சக நடிகர்களின் வாழ்க்கை சக்கரம் சுழலுகிறதா?
நேத்திதான் உங்க பயனோட வளர்ப்பை பற்றி பெருமையாக பேசிக் கொண்டோம்!

— P.S.Narayanan (@PSNarayanan13) October 28, 2021
Lesson learnt: When your father is a powerful rich man, everyone feels for you as a father. Otherwise, you're just a criminal. https://t.co/4uakP3fbS6

— Tanuj (@Tanuj38049758) October 28, 2021
Two minutes of silence for everyone who was tweeting his son's pic, giving gyaan about parenting, culture, falana dhimkana 😂 https://t.co/MMSHlM3sH6

— Ho La (@vichitra_jeevi) October 28, 2021
Weren't people hailing him as some kind of ideal father lol
Dumbos still don't understand any Bollywoodia is a Bollywoodia https://t.co/DobkyG4iX4

— Not the girl next door (@ntdgrlnxtdoor) October 28, 2021