"MAANADU" To Be Resumed Again !! Simbu's Mother Intervened !!
Written by Dhiwaharan Published on Oct 20, 2019 | 10:03 AM IST | 132
Follow Us
Comments: 0
"Maanadu", Simbu's one of the many shelved projects is resuming again, according to sources. Being one of the most controversial actors of Kollywood, Simbu walked out of several projects in mid way due to unknown reasons. The actor who was last seen in "Vantha Raja va Thaan Varuven" which was released earlier this year, is yet to complete his next film.
Not many days ago, fans of Silambarasan aka STR got dejected due to the heart breaking news of their most awaited film "Maanadu" getting dropped. Simbu aka STR aka Silambarasan who is known for films like Manmadhan, Vallavan, Vinnai Thaandi Varuvaya enjoys a huge fan base for his acting skills and for his public speeches.
[wp_ad_camp_1]
"I couldn't avoid dropping the movie as it getting delayed for a long time. My love and friendship with Simbu will continue. Thanks to his fans and media friends for supporting me all these days." said Suresh Kamatchi, the producer of Maanadu during the drop.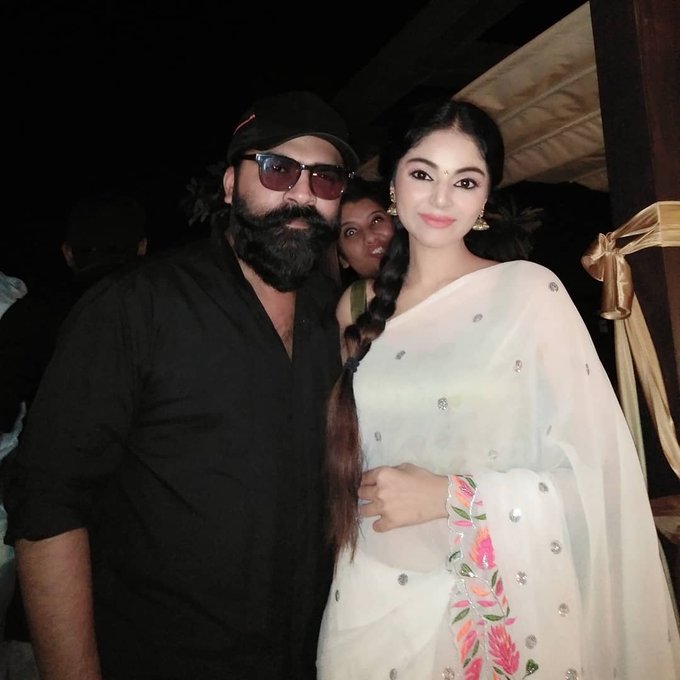 Now, recent reports said that the talks between concerned authorities regarding the movie going on floors has been made. In the discussion of Producers council which had both Suresh Kamatchi and Usha T Rajendar, Simbu's non-cooperation for the shoot of "Maanadu" was discussed. Usha T rajendar, mother of actor Simbu, has promised to the production that her son will attend the shoot regularly hereafter. She also promised that he will be present in daily manner from morning 10 AM to 6 PM.
#Maanaadu begins!

Following a producers council discussion reg STR's 0 cooperation for shooting, which also had presence of UshaTRajendar & SureshKamatchi, it has been promised tat she'll make sure her son attends shooting regularly, & will shoot everyday between 10AM & 6 PM.

— Christopher Kanagaraj (@Chrissuccess) October 19, 2019
[wp_ad_camp_1]
After committing "Maanadu", Simbu has attended shoot of the 50th movie of Hansika, his former girlfriend. The shooting spot pictures of Simbu with Gautham Karthik were also released which is a movie produced by Gnanavel Raja. It was said to be a remake of Kannada remake "Mufti". However, it was also dropped by the makers of it due to Simbu's absence.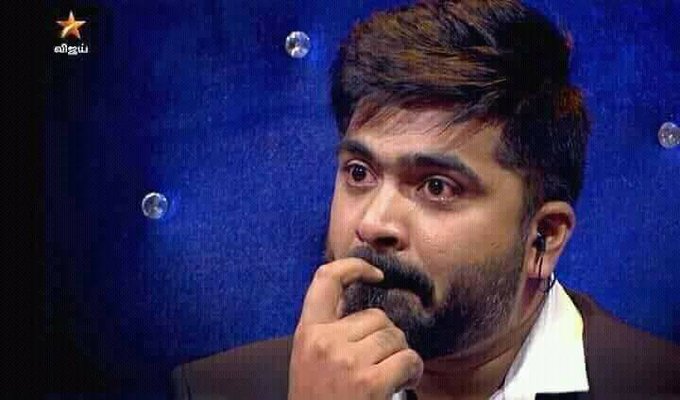 Days after the news of Maanadu's drop announced, Simbu announced through his manager that he is going to make his own movie "Maghamaanadu" under his banner with 125 crores budget. After that the actor went to "Thailand" and returned from there recently.
As soon as the news of "Maanadu" being resumed surfaced, Internet can't stop reacting. Check out some of the reactions below :
adhu ippodhaiku on-hold 🙂

— vb (@vbzu) October 19, 2019
Imagine being 30+ and your mom is busting you after complaints that you ain't showing up to work. https://t.co/31s9usLg3Q

— Raisa Nasreen (@RaisaNasreen) October 19, 2019
Every PTA meeting in school https://t.co/pgUCEi38uq

— Raunaq Mangottil (@RaunaqMangottil) October 19, 2019
Seriously feeling sad fr that man
Avaru interest illana yen daa parents ah koptu parent meeting mari pandringaa 😬😬😬😬
Leave him alone let him concentrate on #magamaanadu #maanadu https://t.co/za0622Qn3O

— Aravind (@v_aravindakshan) October 19, 2019
[wp_ad_camp_1]
When everything goes wrong in school and principal has the biggest weapon in hand.

"Call your mom" #Maanadu https://t.co/6lrjOshXOD

— Janani (@JananiKumar92) October 19, 2019
School memories 😂#Maanadu #STR https://t.co/3o1vaDOHQh

— garudan (@_xziya) October 19, 2019
என்னங்கடா அவன் என்ன பொம்பள புள்ளையா 6 மணிக்கு மேல வேலை செய்ய மாட்டானா…😂 இப்பலாம் பொம்பள புள்ளைங்களே நைட் ஷிப்ட் வேலைக்குலாம் போராங்கடா..🤦‍♂️

— Suresh dheepak (@Itz_dheepak) October 19, 2019
Can't wait for Bathroom dubbing and shooting

— Thala Ajith 👑 (@prannav007) October 19, 2019
அப்படி எல்லாம் கஷ்டப்பட்டு ஏன்டா அவன நடிக்க கூப்பிடுறீங்க? 😂😂😂

— THE CONTRACTOR αмαяαη (@leochordia) October 19, 2019
Parents Teachers meeting vachu …Letter ezhuthi vaangraapla Iruku ithu

— Jayden (@itsmeeJayden) October 19, 2019
Comment your views !!