Simbu aka STR aka Silambarasan who is known for films like Manmadhan, Vallavan, Vinnai Thaandi Varuvaya enjoys a huge fan base for his films. Arguably he is also one of the most controversial celebrity of Kollywood industry.
[wp_ad_camp_1]
Not many days ago, Silambarasan's own fans expressed their disappointment over him in Twitter for the drop of Maanadu film which was supposed to be directed by Venkat Prabhu, a dear friend of Simbu.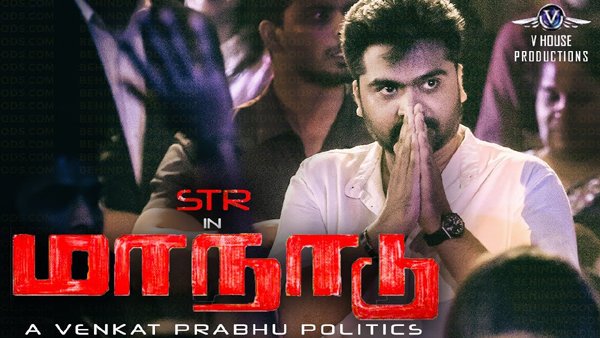 The actor who was last seen in "Vantha Raajava Thaan Varuven" by Sundar C as protagonist, has attended shoot of the 50th movie of Hansika, his former girlfriend. There were shooting spot pictures of Simbu with gautham Karthik were also released which is a movie produced by Gnanavel Raja. It was said to be a remake of Kannada remake "Mufti". However, it was also dropped by the makers of it due to Simbu's absence.
Days after the news of Maanadu's drop announced, Simbu announced through his manager that he is going to make his own movie "Maghamaanadu" under his banner. After that the actor went "Thailand" according to the report of Indiaglitz.
At the time of Manadu's drop, the facebook post of Suresh Kamatchi said that due to unreasonable delay, the film is getting dropped. "I couldn't avoid dropping the movie as it getting delayed for a long time. My love and friendship with Simbu will continue. Thanks to his fans and media friends for supporting me all these days." said the statement of Suresh Kamatchi.
[wp_ad_camp_1]
Now as Simbu returned from abroad, Suresh kamatchi has approached him to resume "Maanadu" it seems. But the actor's mind is still in the same state according to Suresh Kamatchi. In this recent interview with Nakheeran Studio, Suresh kamatchi has revealed many things about the issues he faced in" Maanadu".
"I denied initially when Simbu approached me to produce the film. I said that no one will provide finance to me as I am a small time producer. But under Simbu's compulsion, I managed to get a financier who believed me. When everything was set, Simbu started getting off the project slowly. His statements would vary in daily manner. Though I waited for a long time, at one point I was forced to save my financier who invested money in me." said Suresh in the interview.
Watch the interview from 12th minute :
[wp_ad_camp_1]
Followed by that Suresh Kamatchi even said that STR is keeping his fans engaged with a single photo. I talked with him after he came from Thailand. But I don't believe that he has changed. I asked him the advance I gave him for "Manadu" back. I still wish STR to come back as a good artist. While watching "Asuran", an young actor like Danush makes me clap for him without my knowledge. I got angry on Simbu at that time for wasting his talent" said Suresh in the interview.
Comment your views on this interview of Suresh kamatchi !!