Lydian From Chennai Made Us Proud In An International Reality Show With His Amazing Piano Skill !! WATCH !!
CM / Updated: 2019-02-17
10:04 IST
By Dhiwaharan
Lydian Nadhaswaram, is a Chennai-based pianist to watch out for. Though his fingers are not long enough to reach the octaves, his piano-playing ability will leave you stumped, especially when you hear him play the fastest and the toughest western classical pieces.
[wp_ad_camp_1]
A young Bach, Mozart or Debussy in the making, Lydian's control and composure at the piano is mind-boggling. Some time back he was gifted a baby Grand Steinway piano by Michael and Sukey Novogratz who heard him play just once. In August 2017, he was invited for a concert in Australia where he played the tabla which he had mastered in barely 8 months. In November 2017, Lydian appeared on the Susana Giménez TV show in Argentina, viewed by millions in South America. He ended 2017 with the Horlicks Award for Music.
Now he is in the headlines again for his extraordinary performance infront of the judges of the International reality show's judges. Playing the 'The Flight of the Bumblebee' by composer Nikolai Rimsky-Korsakov on the show, Nadhaswaram first it at normal speed. And then he played two other faster variations, leaving the judges awestruck.
The piece requires a lot of practice thanks to the key patterns and notes, but Nadhaswaram first upped his game first by setting it to 208 beats per minute. As if that wasn't enough, he then played it at a mindboggling tempo that was over 325 beats per minute. The shows hosts calling him 'a scene stealer'.
The host of the show, James Corden, posted a video of the performance, saying it was "one of the best things I've ever seen live."
[wp_ad_camp_1]
The feat earned Nadhaswaram a standing ovation from the judges, among whom were Drew Barrymore, Faith Hill and RuPaul. His father Sathish Varshan, a music composer himself, looked on teary-eyed.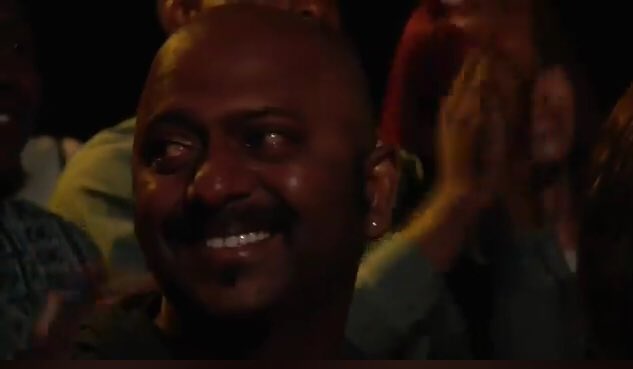 According to The Hindu, the self-taught virtuoso began playing the drums when he was all of two years old. By the time he was eight, he could play pieces by Mozart, Beethoven, Chopin and Liszt on the piano. He can play Guitar, Tabla and the mridhangam as well.
[wp_ad_camp_1]
By the way, Internet just stunned by just seeing his performance on stage. They couldn't just believe what they say. Check out some of their reactions here :
That's my friend satish's son!!! Our own prodigy!!! #lydiannadhaswaram proud moment for all of us!!! Namma chennai paiyan!!! God bless u my boy https://t.co/6BUwIegPPk

— venkat prabhu (@vp_offl) February 15, 2019
Amazing.

— aishwarya rajessh (@aishu_dil) February 15, 2019
Proud to be an INDIAN..BHARAT mata ki jai

— Sreesanth (@sreesanth36) February 10, 2019
Stunning. Plus I love his jazzy suit! & his Dad, who must be beyond proud!

(The only pity is the ham acting of the yellow-barrel occupants.)

— Sploach (@sploach) February 9, 2019
Proud Tamilian ❤❤❤🔥
Way to go Lydian 💐

— Vivek Gopalakrishnan (@Vivigopi) February 15, 2019
He indeed made us all proud ain't he ?? Let us pour him our best wishes !!