Lover For Rent ?? Unexpected Initiative From Government For 90s Kids !!
Written by gokul krishnan Published on Jul 21, 2023 | 01:41 AM IST | 76
Follow Us
Comments: 0
In an unprecedented move, the Japanese government has launched a peculiar project to alleviate the loneliness and mental fatigue experienced by many young singles in the country. This initiative allows individuals without a partner to rent boyfriends or girlfriends through a dedicated website, raising both curiosity and concerns among the public.
The pressing issue that plagues a significant number of young people in Japan is their struggle to find a fulfilling romantic relationship. Moreover, even those who manage to enter a relationship often face difficulties in maintaining it, resulting in breakups that leave emotional scars. The challenges of commitment, compromise, and emotional investment in a relationship can be daunting, and not everyone is willing to navigate through them.
also read: "I Saved My Country But Couldn't Save My Wife" – Manipur Victim's Husband
The unconventional solution offered by the government involves renting a "parallel" partner for a specified time. The process is straightforward – interested individuals apply through the designated website, providing essential details such as age and salary. Upon a thorough review of the applicants' data, they are granted access to rent a partner for an hour or more, with additional fees for choosing a special partner.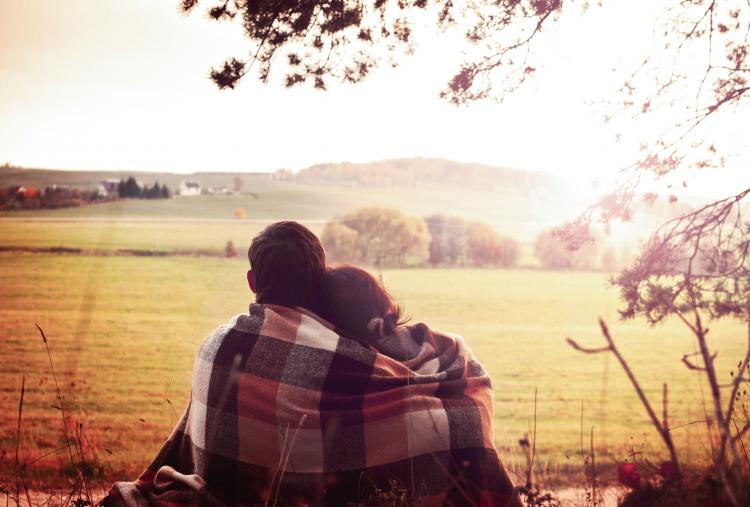 Although this initiative aims to combat loneliness and mental fatigue, it has also sparked strong protests from social activists and concerned citizens. Critics argue that while rent-a-partner may offer temporary companionship, it fails to address the underlying issues leading to loneliness and emotional distress in young people. Such a government-sanctioned approach, they argue, sets a troubling precedent and could potentially lead to new problems.
also read: Remember Mahima From "Sattai" ?? Here's How She Looks Now
The root cause of the widespread loneliness amongst Japanese youth has been explored through studies. Many young individuals who migrate to different cities for work or study often find themselves feeling isolated and overwhelmed, leading to various negative effects on their education, career, and family life. The lack of a romantic partner emerges as a significant factor contributing to this sense of isolation.
However, proponents of the government's project contend that providing an avenue for companionship can be a valuable interim measure. They argue that temporary connections might offer much-needed emotional support and help individuals cope with the challenges of modern life, even if only for a brief period.
While the initiative aims to tackle loneliness, it does raise ethical concerns. Critics worry that treating relationships as a commodity for rent undermines the true essence of human connections. A transactional approach to love and companionship, they argue, can further isolate individuals emotionally and hinder their ability to form meaningful, lasting relationships in the future.
Moreover, some question the potential impact on Japan's cultural norms and societal values. Traditional Japanese values place significant importance on commitment, loyalty, and emotional intimacy in relationships. By promoting the idea of rent-a-partners, the government might inadvertently shift societal perceptions of love and companionship, possibly weakening the foundations of long-term, meaningful relationships. In response to the criticism, the Japanese government maintains that its primary concern is the well-being of the youth population. The project is an attempt to provide an immediate solution to address the loneliness epidemic and provide support for those struggling with mental fatigue. It serves as an additional resource, alongside other initiatives, to combat this growing issue.
also read: Ashish Sakharkar, A 43 Year Old Bodybuilder Died Due To This Unexpected Reason !!
However, many argue that the government should focus more on addressing the root causes of loneliness and mental health issues in young people. Investment in mental health services, support networks, and programs that foster genuine connections and social bonds might be more effective in the long run. Encouraging open discussions about loneliness and mental health in schools and workplaces could also help destigmatize these issues.
Here is the tweet below:
90ஸ், 2K இளைஞர்களுக்கு வரப்பிரசாதம்… காதலி இல்லையா?.. இனிமேல் நோ டென்ஷன் – தேடி வரும் 'வாடகை காதலி' – இதுதான் லிங்க்#90skids #2kkidslove #government #japan #lovers #couples #rental #rent #thanthitv https://t.co/Etl9p6Lbb8

— Thanthi TV (@ThanthiTV) July 21, 2023
As the rent-a-partner project unfolds, the Japanese government must remain vigilant in monitoring its effects on society and the emotional well-being of its youth. Additionally, exploring other measures to foster lasting connections and meaningful relationships is crucial in building a healthier, more socially connected society.
Here is the video below:
the Japanese government's decision to launch a rent-a-partner project to combat loneliness among young people has ignited both curiosity and controversy. While the initiative addresses immediate companionship needs, critics question its long-term efficacy and potential consequences on societal values. It is essential for the government to consider a holistic approach that encompasses mental health support, genuine social connections, and an exploration of deeper-rooted issues to create a lasting solution to the loneliness epidemic in Japan.