Since the finale of Bigg Boss show, unlike other contestants Losliya avoided appearing in social media platforms initially. Now pictures and videos of her started surfacing through her fans and Abhirami Venkatachalam, one of her co-contestant.
[wp_ad_camp_1]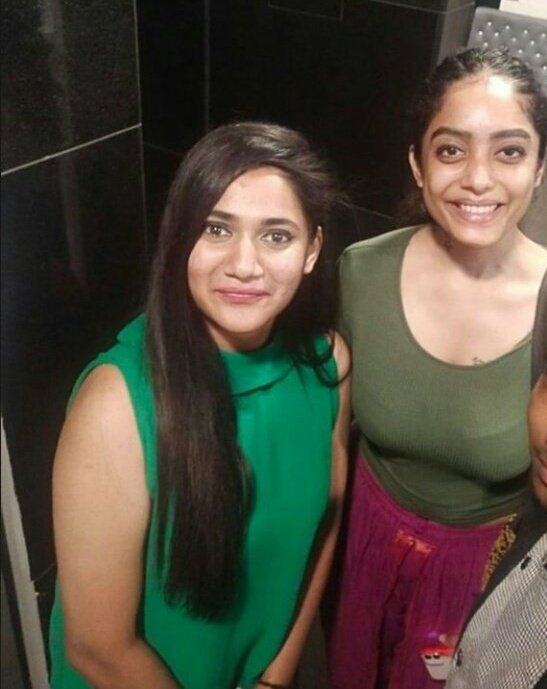 Abhirami, who says that Losliya never hurted her inside Bigg Boss house, fondly calling her as "Poonai Kutty". The video Abhirami posted in her Instagram story shows herself and Losliya playing with a bunch of puppies in an adorable way.
Watch the videos here :
🤞🏽sisters for life 🤞🏽#Losliya #QueenLosliya♥️ #WeCherishKaviliya #Losliyakavin #LosliyaForever #LosliyaArmy #kavinarmy #KavLiya #Kaviliya #losliyaengada #biggbosstamil #biggbosstamil3 #kavin #abhirami #abhiramivenkatachalam #abhiramiiyer #abhiramiarmy #abhiramifans #punaikutty pic.twitter.com/mdoMbSWOIi

— Nakshathra ♥️ Losliya supporter (@QueenLosliya) October 9, 2019
October 9, 2019
[wp_ad_camp_1]
As soon as this video got surfaced, fans of both the contestants started sharing it. However, few fans who witnessed Losliya in a never seen before attire, started trolling her.
Check out some of their reactions below :
Please save losliya from abi. Ava dressing rompa worst.insta la pasanga kilikranga

— Pon💛 Thalapathy💚kavin veriyan (@PonnaiyanNadar) October 10, 2019
Dear @AbhiramiVenkat_,

Please teach your friend #Losliya, how to carry her self without overdoing or overacting! It's so irritating.

And also yourself, please learn that!

Rendum marana mokka#BiggBossTamil #BiggBossTamil3

— Troll BiggBoss 3.0 (@Troll_BiggBoss) October 9, 2019
Abhi doin too much like she won d bb title. Irritating lady. I felt she only acting till nw. Idhula abhirami kannamma army yam. Her eyes looks like patti eyes without makeup.

— Turiya (@aa_turiya) October 9, 2019
Also she wants to become a heroine.. and doesn't know to carry her dress elegantly in finale.. Konjam training and modeling tips kudunga Abi..

— TweepleGirl (@TweepleG) October 9, 2019
Rendumee than overacting…apde azhaginga mathiri

— Tamiz (@CrazyGi26946172) October 10, 2019
Losliya is one of the most loved and hated contestant of Bigg Boss season 3. Initially she impressed the audience with her dance moves and cute looks. Later, when she started building relationship with Kavin despite of knowing about his relationship with Sakshi, she staretd facing the wrath of the audience. However, Losliya and Kavin has a separate fan base in social ,edia who calls themselves as Kaviliya.
[wp_ad_camp_1]
She was very much expected by Kaviliya fan to win the title but ended up by being in the third place. Being a 23 year old Srilanka based news reader, Losliya is expecting a career in Tamil cinema. We have to wait to see if she is going to make it to Kollywood as her wish.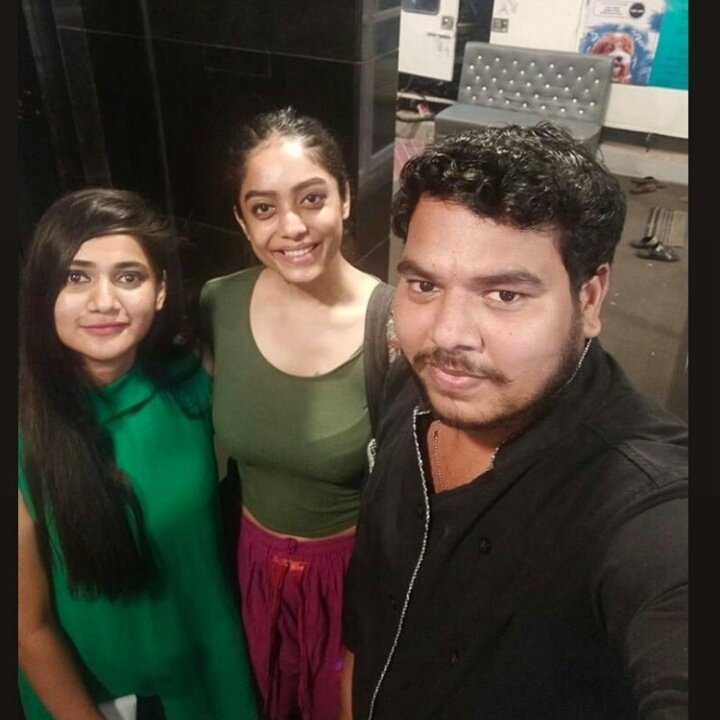 Bigg Boss season 3 successfully ended with Mugen rao grabbing the title. Sandy became the first runner up where as Losliya was pushed to the third place. Wishes are pouring from across the world for Mugen as he won the title of Bigg Boss season 3. He broke the stereotype and became the first contestant to win the title after winning ticket to finale task. In previous season, Snehan and Janani failed to hold the trophy after winning ticket to finale.
What do you think on this videos of Abhirami and Losliya ?? Comment your views !!