Losliya is facing the wrath of social media users for allegedly degrading comedy legend Vadivelu in yesterday's episode of BIGG BOSS show. Mugen Rao, one of the contestant compared Losliya's dance moves with Vadivelu to which she harshly asked Mugen not to downgrade her by comparing her dance moves with Vadivelu.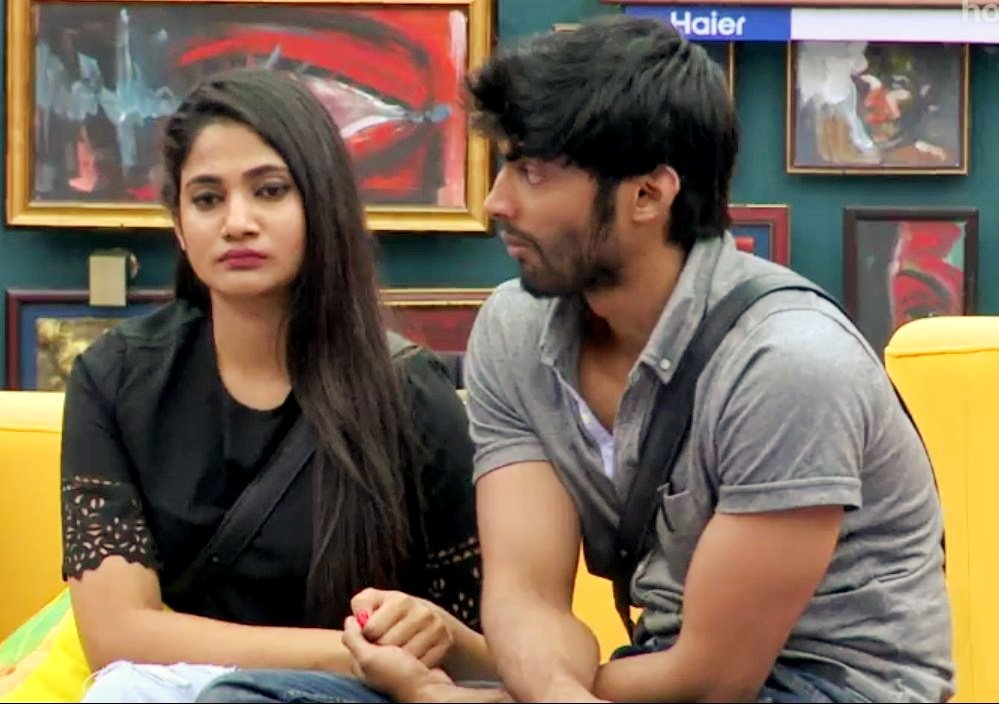 [wp_ad_camp_1]
Losliya's morning dance moves has separate fan base in Social media platforms. Yesterday when she randomly made a move, Mugen, one of the male contestant in Bigg Boss show said "When I see you doing these moves, I remember Vadivelu's moves in "Monalisa" song in Mr.Romeo movie"
Losliya who seemed to be not aware of the song immediately said that she doesn't like Mugen downgrading the other contestants in the house in daily basis. While clarifying it to him Losliya said "Even if you say it as a humour, it would hurt people's feelings according to their situation. Obviously I like myself very much. When you compared me there, I seriously got hurt. This kind of habit of yours might hurt other contestants as well" said Losliya to Mugen.
#Losliya iratating character !

Sai palavi kooda compare panna. Nee summa siruchithu irupa.

Enga thalaivan vadivelu sir kooda compare panna . Unaku matta thatti pesuradhu ah ? #BiggBoss #BiggBossTamil #BiggBossTamil3 #BiggBoss3 pic.twitter.com/5Ug3iYHutb

— Bigg Boss 3.0 (@offl_jack) July 23, 2019
[wp_ad_camp_1]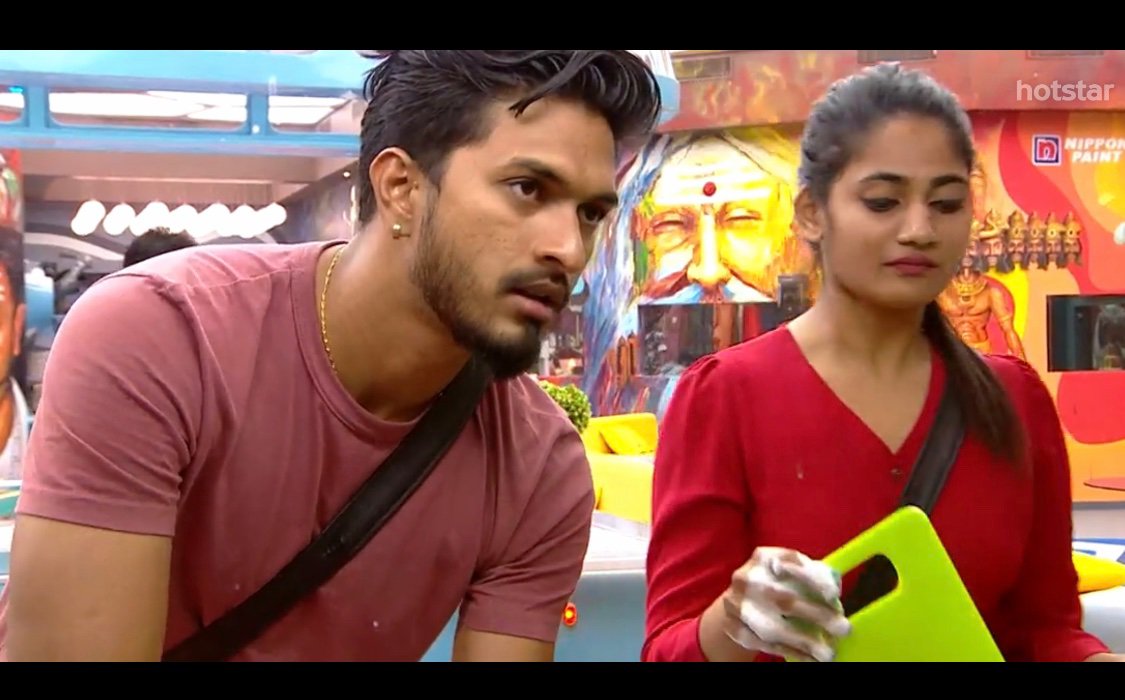 After listening to Losliya, Mugen politely asked apologize to her by saying that he likes her very much as a friend. He also assured that it would not happen again. However viewers not impressed very much with what Losliya did. On seeing her making an issue out of a comic comparison of Mugen, many said that comparing her with Vadivelu is a downgrade for Vadivelu. Check out some of their reactions here :
QUESTION: why does #losliya feels degraded bein compared 2 vadivelu unless she looks down upon vadivellu.
SO, the HUGE problem here IS Losliya lookin down upon our #nesamani
@Pray_for_Neasamani #pray_for_neasamani @vijaytelevision @ikamalhaasan @MugenArmy @BiggBoss03Tamil

— Geetha Krishnan (@GeethKrishnan) July 23, 2019
Saipallavi nu sonna OK. Adhu no comparison #Losliya 😼
Losliya was pointless. First She didn't know "Monalisa" song from Mr. Romeo. She didn't understand the comparison. Mugen tried to clarify it was with Vadivelu not Shilpa 💯#BiggBossTamil3 #BiggBossTamil pic.twitter.com/IwYvEyBjXQ

— BiggBoss 3 (@ItzMeBiggBoss) July 23, 2019
Woah!! #losliya fans. Just bec they like a person they are saying whatever she is doing is right🤔🤣 Justification and blaming mugen for comparing her with vadivelu. Antha payan spontaneous ah sonathu. Vengeance vechutulam pesala. This is not abt loyalty 😮#BiggBossTamil3

— B@vi (@Bvi68890902) July 23, 2019
Losliya mattam thaturathu is really a big word. I dont think mugen did that. He just said he was reminded of vadivelu. Didnt expect that from you

Appo sherin chappathi matterkku aluvunathu thappe illa. #BiggBosstamil3

— Shrihisha (@shrihisha) July 23, 2019
Vadivelu be like pls hit me w a hammer again for comparing my dance moves to losliya 😆😆#legendvadivelupavam#BiggBossTamil3 #monalisa#mrromeo

— 👑Riya👼 (@iriya543) July 23, 2019
Caller – Why do you behave like Senthil/Vadivelu

Reshma – Wow I am being compared to such big celebrities 😍

Mugen – I dedicate this Vadivelu song to you

Losliya – I did not like the comparison, please take it back 😤#BiggBossTamil3 #BiggBossTamil

— Red.Ivy 🇮🇳 (@lllDare_Devilll) July 23, 2019
Woah!! #losliya fans. Just bec they like a person they are saying whatever she is doing is right 😏.#BiggBoss #BiggBossTamil #BiggBossTamil3 #Vadivelu pic.twitter.com/z4GsZjKsvk

— Bigg Boss 3.0 (@offl_jack) July 23, 2019
[wp_ad_camp_1]
Losliya to Mugen: Why you compare me with Vadivelu?
Mattam thatti pesura 🙄

*Ipo nee than ma Vadivelu va un kooda compare pandrathu mattam nu ninachi pesura.. 🙄

Losliya only wants everyone to call her Angel & treat her like a prince or heroine 😑
#BiggBossTamil3 #BiggBoss

— Yuna (@Yuna_Chillz) July 22, 2019
Inthe losliya yenna loosa??? Mugen was just joking around.. Whats wrong in saying she was dancing like vadivelu… Ivele vadivelu kude compare pandrete avereke than kovem varenum 😏#bigbosstamil3

— ⭐Esha_Suthanthira⭐ (@eshagurl91) July 23, 2019
A bit of Mohan Vaidya coming out of Losliya in Vadivelu matter #BiggBossTamil3

— Vignesh Prabhu (@vignesh_prabhu) July 22, 2019
Infact #Vadivelu should feel ashamed to have been compared along with a comedy piece like #Losliya #BiggBossTamil3

— ꪜノり (@VIDtweetshere) July 22, 2019
Comparing #Losliya with #Vadivelu is biggest disrespect for Vadivelu he is legend she is nothing in front of him #VadiveluForLife #BiggBossTamil3

— Contractor muza (@MuzaqirRahman) July 22, 2019
What do you think on this behaviour of Losliya ?? Comment your views below !!