Lokesh Kanagaraj Asked Fans To Rewatch "Kaithi" !! Internet Can't Keep Calm
Fahad Faasil
Kaithi
Kamal
Karthi
Lokesh
suriya
Vijay Sethupathi
VIkram
CM / Updated: 2022-06-03
03:06 IST
By Dhiwaharan
Ahead of the release of his most expected film "Vikram",  Lokesh Kanagaraj released a press note expressing his emotions. The filmmaker said that it is a film made to celebrate his idol Kamal Haasan and thanked everyone who helped him to make it possible. Towards the end of the small note, the filmmaker asked his fans to revisit "Kaithi" before getting into the world of "Vikram" which made fans to go gaga.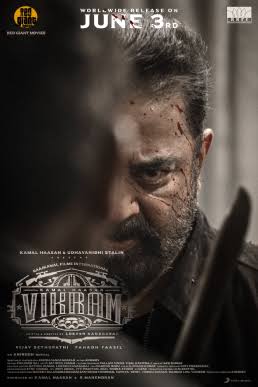 Right from Disney plus hotstar suggesting it's followers to watch the film as it is owning to Kaithi producer SR Prabhu proposing to start the sequel of Kaithi 2, the internet can't keep calm after the filmmaker made the announcement.
"This is the most emotional I've ever felt before the release of my film. AsI can remember, ever since I was a kid, I loved Ulaganayagan the most. This is a surreal experience for me, that l am directing a film in his honor" said Loki through his post.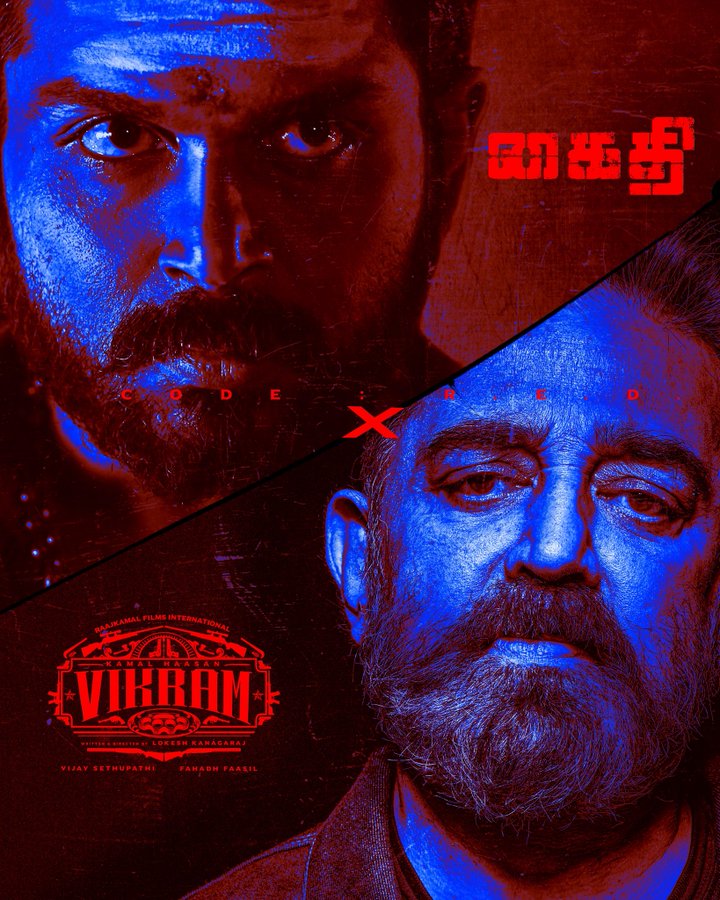 "I thank all the kind souls who made this possible. It has been 18 months since I started working on Vikram. As a team, we have
shed blood and sweat (quite literally) for this film in order to entertain you, our audiences, and to celebrate One Man, the pride of our Nation, Ulaganayagan Kamal Haasan" he further said.
"It is a great honor to have the opportunity to direct you, sir. This film is a gift to you from a fan boy! I will cherish these moments forever! And to my lovely audience, Vikram is going to be all yours in a few hours. We hope you enjoy it and have an amazing theatre experience! And please do revisit 'Kaithi' before getting into the world of Vikram" he further added.
Check out his post below :
#Vikram 🔥@ikamalhaasan pic.twitter.com/vMKR4HnImF

— Lokesh Kanagaraj (@Dir_Lokesh) June 2, 2022
As soon as the post from Lokesh surfaced, right from Kaithi producer to users of the micro blogging social media site, many people started reacting in various ways. Few made funny memes with others publishing the key points of the Karthi starrer. Disney plus hotstar recommended fans to watch the film in their platforms with movie reviewer like Sudhi Srinivaasan watching the film and tweeting.
Check out some of the reactions below :
#Kaithi2 #Aarambikkalaangala!!😂🫣#Vikram https://t.co/5CZGNHKTTQ

— SR Prabhu (@prabhu_sr) June 2, 2022
Ipo than first #Vikram Paathu mudichen next #Kaithi than ah 💥 All the best @Dir_Lokesh bro 🙌🏻🙏🏻 https://t.co/GIDByb7ii7

— Ruban Mathivanan (@GKcinemas) June 2, 2022
Could've screened #Kaithi at #FansFortRohini if known earlier 😭#Vikram #VikramFromTomorrow https://t.co/MtsUAUdsFv

— Rohini SilverScreens (@RohiniSilverScr) June 2, 2022
Watch #Kaithi on #DisneyplusHotstar.. 😋@prabhu_sr @Dir_Lokesh @Karthi_Offl @DisneyPlusHS @vijaytelevision https://t.co/SUnhmUL8AP https://t.co/4kwtxuU6Tw

— Disney+ Hotstar Tamil (@disneyplusHSTam) June 2, 2022
kaithi ya?? idhu theriyaama naanga oru naalanju dhadava palaiya vikram a paathutome pa #VikramFromTomorrow pic.twitter.com/nGkgfCC6SL

— Jay (@jayjaytalkies) June 2, 2022
Hotstar will be confused tonight with the stats. Ha ha. #Kaithi

— Prashanth Rangaswamy (@itisprashanth) June 2, 2022
Time for #Kaithi revisit.. pic.twitter.com/XozJdUTtv2

— Christopher Kanagaraj (@Chrissuccess) June 2, 2022
I assume you're all doing the Kaithi homework too.

— Sudhir Srinivasan (@sudhirsrinivasn) June 2, 2022
For those who don't have time to revisit Kaithi, here is ur bittu paper 😂

-Bejoy (Naren) is part of the Spl task force that unearths Rs. 840 cr worth cocaine which have this symbol (which we saw on #Vikram trailer)
-This belongs to gangster Anbu (Arjun Das) & Adaikalam pic.twitter.com/bnx6i97QWQ

— Vijaya lakshmi (@VijuRavishankar) June 2, 2022
Dei namma lam exam la 5th chapter la 10 mark answer compulsory, padichutu vaanga nu sonnale padichadhilla, but now Lokesh gave one assignment to watch kaidhi and come to theatre means 😂

— vandana (@neipodiroast) June 2, 2022
Tomorrow #Vikram FDFS scenario 😁😁 (created After saw the Lokesh tweet about #Kaithi revisit ) #CineFi edit pic.twitter.com/Td3m2K5Sgp

— arunprasad (@Cinephile05) June 2, 2022
#Vikram kaithi 😂 pic.twitter.com/xEfSONlYtl

— . (@Knot_e_boy1) June 2, 2022