List Of 8 Movies That Showed Women As 'Rehabilitation Centre'!!
Written by admin Published on Sep 17, 2021 | 11:36 AM IST | 71
Follow Us
Comments: 0
In Kollywood cinemas, women are often shown as huge supporters of their men. The female leads are often shown as troopers and stoic at times. The love these fictional women have for their men know no bound. These women show love to their men despite the hurdles and help their men achieve their goals. These characters have a huge fanbase and men expect women like them in real life too. However, some are against the glorification of women as the sheer supporter of their toxic husbands or boyfriends. Some went one step ahead and showed women, literally as rehabilitation centres which men use to change.
[wp_ad_camp_1]
Here is a list of movies that portray women as a pillar of strength and their guy throughout the story without expecting anything but love in return.
8. Adithya Varma:
Adithya Varma is a remake of the Telugu movie, Arjun Reddy. The movie earned wonderful remarks from its fan in all its remakes. Dhruv Vikram's debut movie has gained him good remarks. The movie, amidst its glorification of the acting of the hero and heroine in all the languages it has been heavily criticized. This movie is reviewed by some people as normalizing toxic relationships. It is seen more as abusing a woman. The heroine in the movie takes in everything her boyfriend imposes on her without rejecting anything and finally ends up with him.
7. 7G Rainbow Colony:
This movie revolves around a youngster who is living a carefree life and out of concern is abused by his father. Then the heroine enters his life and molds him. She makes him understand his capabilities, & enables him to set a life that his father would later respect. However, towards the end, the heroine dies leaving the man alone. Despite showing how much the guy loves his girl, the movie also shows how a woman is required to mold a guy's entire life.
6. Mayakkam Enna:
Dhanush comes around as an aspirant of wildlife photography. He struggles to get recognition as a wildlife photographer. The heroine, Richa Gangopadhyay has nailed the character. She helps Dhanush in every way possible and stays with him throughout his down. She also endures everything the hero does. During the climax, when Karthick(played by Dhanush) gets recognized globally, his wife could be seen watching him through television, while being pregnant.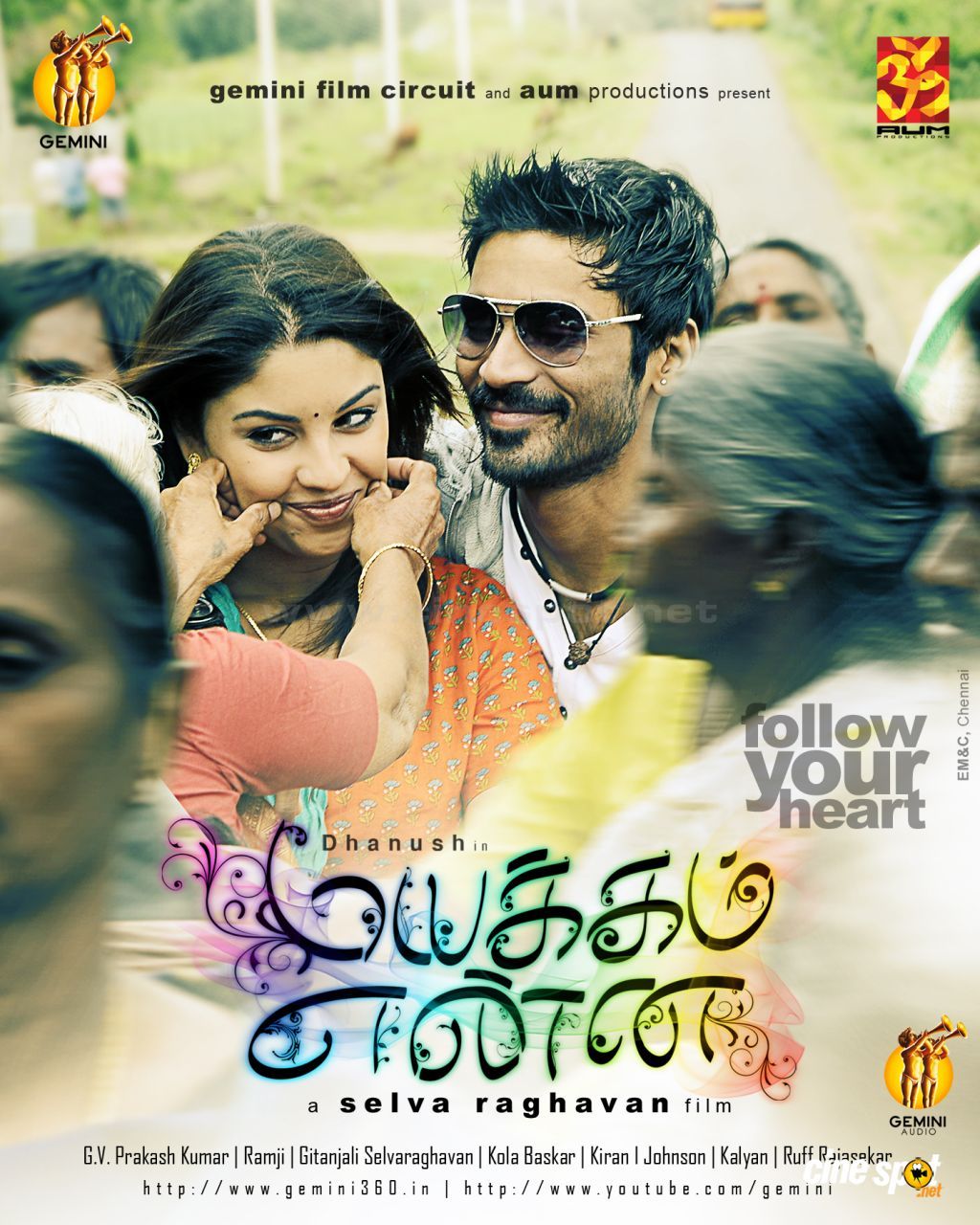 [wp_ad_camp_1]
5. Sarpatta Parambarai:
Sarpatta Parambarai had a great reach among the audience. Everyone started admiring Dushara Vijayan for her role as Mariamma (Kabilan's wife). She has portrayed the role effectively and unlike other movies, she is also shown as a bold woman. Mariamma supports her husband in every way possible and tries to take him on the right path when he takes the wrong one. She isn't afraid of her husband and raises her voice whenever needed. She also tolerates everything he does and also walks out of the house when he crosses the limit. A scene shows herself losing her life to thugs due to her husband's alcohol habit. However, she would encourage him to win the upcoming boxing match.
4. Sathuranga Vettai:
Sathuranga Vettai is yet another movie that falls under this category. The heroine falls in love with the hero. Despite having a soft corner for her, she is abandoned by the hero as money is his priority. The heroine however accepts the hero when he again walks back to her.
3. Soodhu Kavvum:
[wp_ad_camp_1]
Soodhu Kavvum is a movie that cannot be denied inclusion. The heroine, though imaginative, helps the hero to understand everything and puts ideas in his mind when he wants. She extends a helping hand to the hero and helps him to plot plans and execute them. The hero, in a scene, would confess that "Shalu" is like a therapy to him during his hard times.
2. Ayudha Ezhuthu:
This powerful multi-starer movie is not an exception. Meera Jasmine falls in love with Madhavan who comes around as a rugged hooligan. She endures everything he inflicts on her and still chooses to live with him. She also makes him give up hooliganism and live a simple life.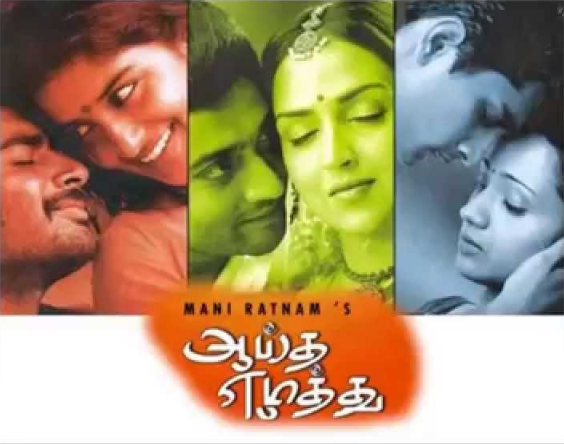 Iraivi:
Iraivi starring S J Suryah, Vijay Sethupathi, Bobby Simha, Kamalini Mukherjee, Anjali is a movie that portrays women as beings tolerating everything their partner does. Kartik Subbraj's movie ends with liberating women from the clutch holds of the men. This movie has got several bold dialogues that target how women tolerate throughout their lives and sarcastically tells men to consider themselves supreme and women as subtle beings. Kamalini Mukherjee and Anjali have acted as the wives of S J Suryah and Vijay Sethupathi respectively and they depict the lives of every woman.