"Liger" Movie Getting Poor Reviews From Reviewers & Audience !!
Liger
Reviews
Vijay Devarakonda
7 months ago
By Dhiwaharan
Vijay Devarakonda starring "Liger" released in theatres with much expectations among fans and the reviews are pouring in the internet from all the directions. From the videos of public opining their views to movie reviewers releasing long videos, the film indeed garnered a huge reception on it's opening day. But it failed to make an impact it seems as most of the reviews are negative and many fans opted to roast the film through their posts instead of reviewing it.
Being one of the most awaited films of the "Arjun Reddy" actor, "Liger" has VJD as an MMA fighter who goes on to win his matches. Known for his films that involves romance and violence, Vijay is expected to rock in the never seen before Avatar of him. Along with Vijay Devarakonda, the film stars Ananya Pandey, former boxing champion Mike Tyson and others. The film is directed by Puri Jagannath of "Pokkiri" and "Temper" fame. Renowned Bollywood filmmaker Karan Johar is one of the producers of the movie.
"Liger" released in theatres across India on 25th of August with much expectations from fans as the promotions were done in a massive way. A fan who watched the FDFS, said that he expected a "KGF" kind of film but it failed in big time. Movie reviewer Prashanth, throughout his 9 minute long review, roasted the film and said that it will face a huge loss financially.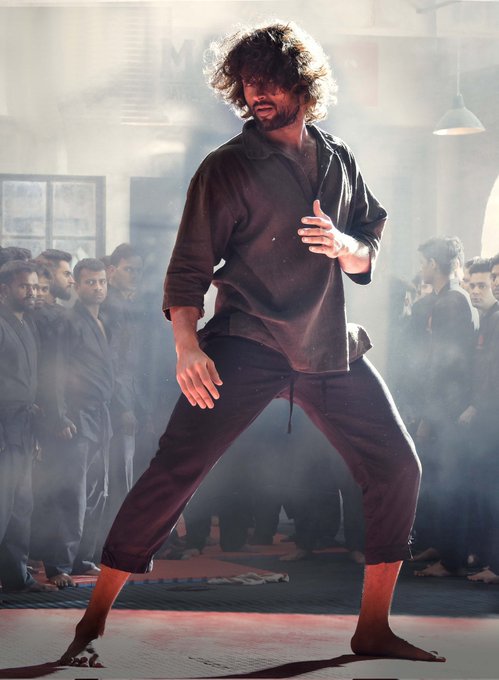 Fans even compared "Liger" with some of the movies that were released based on boxing. Check out some of the reviews that surfaced for the movie below :
#Liger – TORTURE 🤦‍♂️

— Christopher Kanagaraj (@Chrissuccess) August 25, 2022
#Liger (Telugu|2022) – THEATRE.

Other than VD's physical transformation, film has no plus. Horrible perf from Ananya. No villain character (Puri is d villain). 1st Hlf s atleast Bearable, 2nd Hlf is total crap. Forced Mike Tyson Climax sticks out. Full of Outdated scenes. WORST! pic.twitter.com/mFM4CZZhxW

— CK Review (@CKReview1) August 25, 2022
Gone case..Not the pan india introduction vijay should get. Other than his screen presence nothing worked,pathetic writing and ananya pandya is a big dud as heroine..too many cringe scenes, so so music overall a bad film. 2/5 #Liger

— Peter (@urstrulyPeter) August 24, 2022
#Liger KUKKA RODDDD… WEAKEST FILM FROM PURI… DISASTER CONFIRMED 🙏🙏🙏🙏🙏 Don't waste your time with Boycott trend, movie itself is DISASTER.. #LigerHuntBegins #BoycottLigerMovie #BoycottLiger ACHARYA much better than this #ligerreview

— CULT REVIEWS 🔥🔥 (@alluri4) August 24, 2022
Puris biggest strength is the hero characterization and dialogues but in this movie he went completely over the top and it goes into the cringe zone. Tysons character is ridiculous.

This is not a movie for VD to enter the Pan India market. Bad Choice #Liger

— Venky Reviews (@venkyreviews) August 24, 2022
Sorry @TheDeverakonda – All your hard work in to dustbin. Your stammering on screen did not work at all .

Move away from Bollywood , do proper Telugu movies , it will automatically become pan Indian projects ! #Liger

— Prashanth Rangaswamy (@itisprashanth) August 25, 2022
Disastrous second half. @purijagan has completely lost it. Not a single enjoyable scene. Same 2rps attitude from VD throughout the movie. So happy for you mam @Charmmeofficial 😍😍 party hard in the cave. #Liger https://t.co/efq27S9vDW

— scan the bans (@chirucharanfan) August 24, 2022
Dear @purijagan – stop being lazy, crores getting invested as people trust you.

Next time – get a bound script ready and then go to shoot. You should actually refund us the ticket cost for this torture of a movie ! #Liger

— Prashanth Rangaswamy (@itisprashanth) August 25, 2022