Leo Team Landed In Huge Trouble For "NAA READY THAA" Song ?
Written by gokul krishnan Published on Jun 26, 2023 | 02:25 AM IST | 202
Follow Us
Comments: 0
Leo, directed by Lokesh Kanagaraj. Reports indicate that a complaint has been filed against Vijay under the Narcotics Control Act, sparking a debate about the portrayal of smoking in movies and its impact on society. While further details regarding the complaint are awaited, this incident has certainly left many of Vijay's fans in shock. Let us delve deeper into the issue and examine the different perspectives surrounding it.
also read: Big Boss Season 7 Audition Starts, Top Celebrities Are Shortlisted!!
Cinema has always played a significant role in shaping public opinions and influencing societal behavior. Actors, as public figures, have a certain responsibility towards their audience, especially when it comes to endorsing or portraying potentially harmful activities. Smoking, in particular, has long been a topic of contention due to its association with various health risks.
The complaint filed against Thalapathy Vijay raises concerns about his act of holding a cigarette in his mouth during the "Naa Ready" song sequence. The complaint invokes the Narcotics Control Act, which deals with the regulation and prohibition of narcotics and psychotropic substances in India.
Also read: "கட்டப்பா ஏன் பாகுபலியைக் கொன்றார்" – 'ஆதிபுருஷ்' படத்தை பங்கமாய் கலாய்த்த சேவாக் !!
While it might seem surprising to link a cigarette to the Narcotics Control Act, it is important to note that under Indian law, tobacco is categorized as a drug, and its usage is regulated by various tobacco control laws.
also read: Sakshi Chopra Revealed About The S*xual Harassment She Went Through!!
Depicting smoking in movies has long been a subject of debate worldwide. On one hand, there are those who argue that cinema should reflect reality, and smoking is a part of real-life scenarios. Proponents of this viewpoint believe that censoring or penalizing smoking scenes in movies infringes on artistic freedom and hampers the authenticity of storytelling. They contend that responsible viewers can differentiate between on-screen actions and their real-life consequences.
On the other hand, critics argue that movies have a powerful influence on viewers, especially the younger audience. They assert that glorifying or normalizing smoking through popular actors can inadvertently promote a harmful habit. Smoking in movies has been linked to increased susceptibility among youth, who may perceive it as socially acceptable or even glamorous. This perspective emphasizes the need for responsible portrayals in cinema.
also read: Rajinikanth Fans Trolled Kamal Haasan As "Costly Kattappa" After Project K Announcement!!
Many countries have implemented regulations to address the issue of smoking in movies. For instance, several Indian states require mandatory disclaimers and anti-smoking messages to be displayed during smoking scenes. In some cases, smoking scenes are blurred or edited out to discourage the glorification of tobacco use. However, critics argue that such measures are not enough, and stricter regulations or self-regulation by the film industry are necessary to protect vulnerable audiences.
In recent years, there has been an increasing trend of self-regulation within the film industry itself. Filmmakers and actors are becoming more conscious of the impact their work can have on society and are taking steps to promote responsible storytelling. Some actors have even pledged to avoid portraying smoking or have actively campaigned against tobacco use.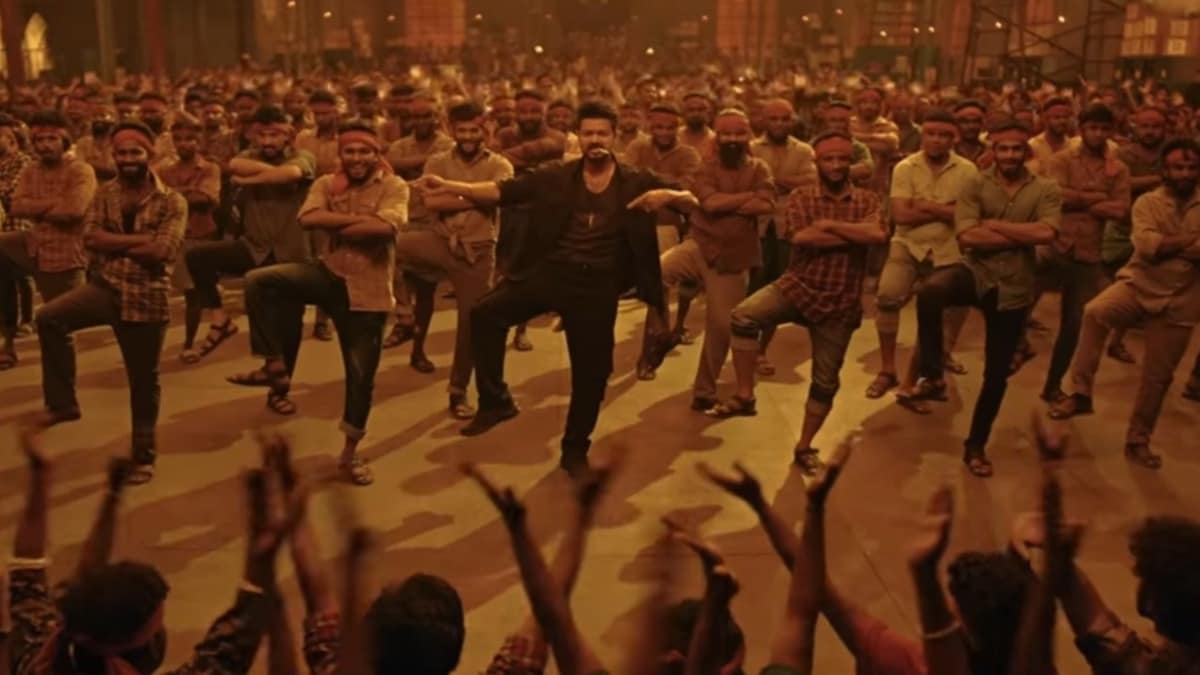 Controversies surrounding smoking in movies present an opportunity to foster dialogue and raise awareness about the dangers of tobacco use. It is crucial for society to engage in open discussions about the influence of cinema and the responsibility of actors in shaping public behavior. These discussions can lead to a collective understanding of the potential consequences of on-screen actions and help develop strategies to minimize harm.
also read: Vishan Of Galatta Fame Caught Cheating Girls??
Here is the tweet below:
Just IN: Complaint has been given to Police Commissioner to take action against actor #Vijay under the section of Narcotics Control Act for portraying the same in #NaaReady song in #LeoFilm. pic.twitter.com/9xu6UAaYiZ

— Manobala Vijayabalan (@ManobalaV) June 26, 2023
Here is the screenshot below:
Thalapathy Vijay finding himself in a controversy over his act in the song "Naa Ready" highlights the ongoing debate surrounding smoking in movies.
While the legal basis of the complaint under the Narcotics Control Act remains to be fully understood, it serves as a reminder of the need for responsible portrayals in cinema. The power of movies to shape perceptions and influence behavior cannot be underestimated. It is essential for filmmakers, actors, and society as a whole to engage in meaningful conversations about the impact of on-screen actions and work towards promoting responsible storytelling. Ultimately, striking a balance between artistic freedom and the well-being of viewers is the key to navigating this complex issue.