Legendary Comic Book Writer Stan Lee Died At 95 !! This Reactions From Internet Is Heart-Breaking !!
CM / Updated: 2018-11-13
11:50 IST
By Dhiwaharan
The comic writer Stan Lee, co-creator of iconic characters including Iron Man, the Fantastic Four, Spider-Man, Daredevil and the X-Men, has died aged 95.
Lee, who teamed up with artists such as Jack Kirby and Steve Ditko, revitalised the comics industry with his superheroes, giving them complex emotional lives to colour their all-action adventures.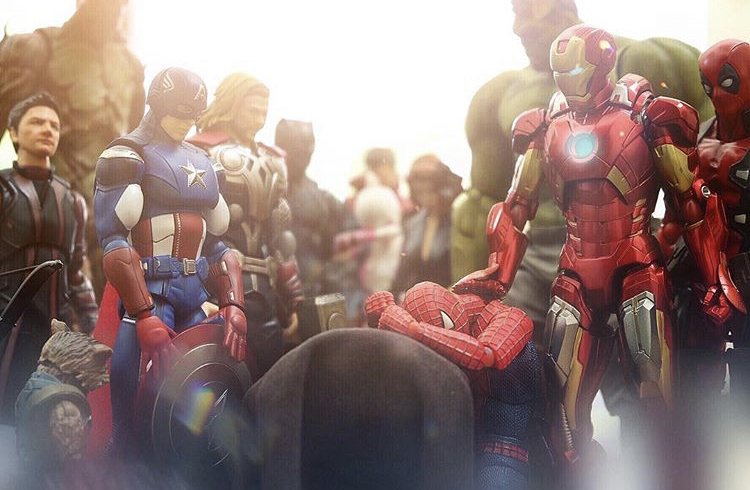 As a writer and editor charged with keeping multiple stories going at the same time, Lee wove them together into a seamless fictional world where Iron Man could join forces with the Fantastic Four, and Captain America could find himself a wedding guest alongside Doctor Strange. The Marvel Universe he created crossed from page to screen in a series of TV and movie adaptations and changed the face of popular culture.
[wp_ad_camp_1]
"He felt an obligation to his fans to keep creating," his daughter J.C. Lee said in a statement to Reuters. "He loved his life and he loved what he did for a living. His family loved him and his fans loved him. He was irreplaceable."
Lee was declared dead at Cedars-Sinai Medical Center in Los Angeles, according to Kirk Schenck, an attorney for Lee's daughter, J.C. Lee.
As the top writer at Marvel Comics and later as its publisher, Lee was widely considered the architect of the contemporary comic book. He revived the industry in the 1960s by offering the costumes and action craved by younger readers while insisting on sophisticated plots, college-level dialogue, satire, science fiction, even philosophy.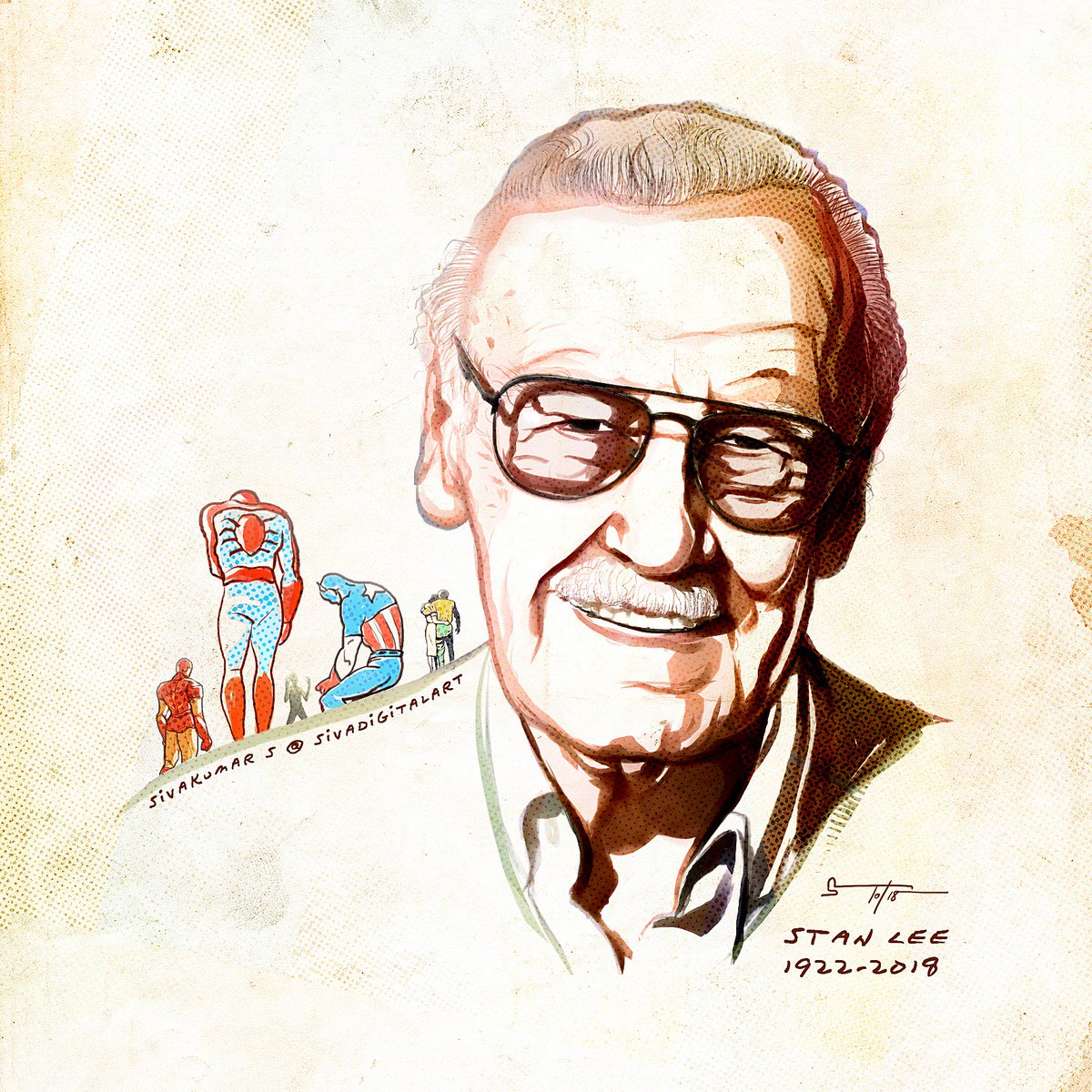 Millions responded to the unlikely mix of realistic fantasy, and many of his characters, including Spider-Man, the Hulk and X-Men went on to become stars of blockbuster films. Recent projects he helped make possible range from the films "Black Panther" and "Doctor Strange" to such TV series as "Agents of S.H.I.E.L.D" and "Guardians of the Galaxy."
Lee has found a new generation of fans thanks to his cameos in several Marvel films. President of Marvel Studios, Kevin Feige, in a statement to Variety, thanked Lee for his contribution, and expressed happiness that Lee had lived to have seen the immense success of the Marvel films.
[wp_ad_camp_1]
Tom Holland, one of the most recent entrants into the Marvel world, posted a picture on Instagram with the message, "How many millions of us are indebted to this guy, none more so than me. The father of Marvel has made so many people so incredibly happy. What a life and what a thing to have achieved. Rest in peace Stan." Holland plays Spider-Man in the movies, perhaps Lee's most famous creation as a comic book writer.
 Hawkeye star Jeremy Renner also posted a picture on Instagram, calling Lee a 'legend'. The picture shows the two of them posing together.
Other Hollywood personalities to have paid tribute to Lee include Dwayne Johnson, Seth Rogen, Kevin Smith, Kat Dennings, Kaley Cuoco, Patton Oswalt, William Shatner and Thanos himself, Josh Brolin, who wrote on Instagram, "Stan Lee and Dr. Seuss and Ray Bradbury. That's where it begins and ends with me. To those of us who have been so deeply affected by the humanity of his imagination, the understanding of reaching beyond our potential and the necessity of tapping into our immeasurable imaginations, we thank you and are forever indebted. Rest In Peace Dear Stan. You made our time here a better one."
What a man. What a life.
When I first broke into Hollywood, he welcomed me with open arms and some very sage advice I'll forever take to heart.
A true icon who impacted generations around the world.
Rest in love, my friend. #imagination #stanlee 💫 pic.twitter.com/dw3FXMgyHp

— Dwayne Johnson (@TheRock) November 12, 2018
Check out some of the heart breaking reactions from his fans here :
Well, marvel should make a movie about Stan Lee, portrayed by Tom Holland, with every hero as cameo.#StanLee #StanLeeRIP pic.twitter.com/QRIKLglYKh

— Balya (@Brainmumtaz) November 13, 2018
Cameos No More!#RIPStanLee 1922-2018
The great #StanLee has passed away at age of 95. Today we say #farewell to legendary creative genius. You will never be forgotten. Thank you for everything.#tribute #stanleetribute #Excelsior #rip #marvel #comics #legend #art #sivadigitalart pic.twitter.com/Ew8RsJ2Lyn

— SivaKumar S (@sivadigitalart) November 13, 2018
#StanLee, the man who made this world a magical place! Childhood wouldn't have been the same without you. May your soul rest in power. pic.twitter.com/lxUq10yBwr

— Simran (@SimranbaggaOffc) November 13, 2018
#Exelsior #StanLee #Legend The Super Hero rests. ❤️ https://t.co/HGpoVzQiho

— Siddharth (@Actor_Siddharth) November 13, 2018
1. He was good at something.
2. He REALISED he was good at it.
3. He went ahead and made a career of it.
4. He got tons of respect, love and — this is also important — money.
5. He lived to be 95, enjoying "legend" status in his lifetime.

Talk about a life well-lived. #StanLee

— Baradwaj Rangan (@baradwajrangan) November 13, 2018
#StanLee
Rest In Peace Stan Lee …
R.I.P. Mr. Stan Lee ❤️… pic.twitter.com/W5yo23yJln

— Lenin Ramanathan (@Leninramanathn) November 13, 2018
I know there are #StanLee tributes happening around the world tonighy, so his spirit must be smiling. Wherever he may be, I hope he knows there's a 9yr old Marvel Comics super fan fast asleep in a full Spidey suit,honoring his life's work &Stan's all-time-fave superhero movie
RIP pic.twitter.com/Rm2BpVTxcV

— Stephanie Ruhle (@SRuhle) November 13, 2018
Today we lost the hero of my favourite films. #StanLee
I almost believed he is a super hero who will never leave us 😢
Along with him , my dream of meeting him, to discover a super power I always dreamt of having, will rest in peace forever n ever

— taapsee pannu (@taapsee) November 13, 2018
Last night I learnt about the passing of the Godfather of comic book artistry and superheroes as we know them, the great #StanLee so I've done this three-hour pastel tribute to the legend. Enjoy 👍🏽#RIPStanLee pic.twitter.com/b3Wh8uAGYM

— Clavers Odhiambo (@ClaversOdhiambo) November 13, 2018
Entertaining is a noble profession. Excelsior to a guy who made this world a considerably brighter place. #StanLee pic.twitter.com/bH185y0aUK

— Murder Hobo Games (@MurderHGames) November 13, 2018
I grew up loving Spider-Man. Rest in Peace Stan Lee. You will be truly missed.#MARVEL #StanLee pic.twitter.com/dt4YD3lik8

— lakhan (@lakhan809470) November 13, 2018
When 'Avengers 4' ends and the credits say "Dedicated to Stan Lee"… #Marvel #stanlee pic.twitter.com/oempUZElTt

— HARSHAL RAUT 🇮🇳 (@UrstrulyHarshal) November 13, 2018
"Hey Logan I got an email! I bet it's a pic from-

…Oh…

Oh no… "#Marvel #StanLee pic.twitter.com/f8JlbFsCXi

— Josh (Plastic Spark) (@PlasticSparkYYC) November 13, 2018
[wp_ad_camp_1]
Sad news for all marvel fans like me..😒.. Father of marvel #StanLee passed away..Thank you for gave us such a wonderful super heroes..you will be missed.. pic.twitter.com/nhZ5uY7llr

— SUBRAT MAHARANA (@subulipu) November 13, 2018
We've lost a creative genius. sir Stan Lee was a pioneering force in the superhero universe.

RIP #StanLee#Marvel pic.twitter.com/7AqdXEXBqP

— Karn Singh (@KarnSingh8888) November 13, 2018
Remembering #StanLee's first Marvel movie cameo in X-Men:https://t.co/gIGPTXMaR4 pic.twitter.com/JFkwuacXcv

— Comicbook.com (@ComicBook) November 13, 2018
We've lost a creative genius. Stan Lee was a pioneering force in the superhero universe. I'm proud to have been a small part of his legacy and …. to have helped bring one of his characters to life. #StanLee #Wolverine pic.twitter.com/iOdefi7iYz

— Hugh Jackman (@RealHughJackman) November 12, 2018
Comment your favourite movie moment of Stan lee and let us pray his soul to be rest in peace !!