"Learn From Him" – Fans Advised Nelson & Vinoth After Watching This Video Of Lokesh Kanagaraj
H.Vinoth
Kamal
Lokesh Kanagaraj
Nelson Dilipkumar
Vijay
VIkram
10 months ago
By Dhiwaharan
On seeing a video of director Lokesh Kanagaraj accepting his own flaws and looking for ways to improve it, fans in social media got impressed and has been advising directors Nelson Dilipkumar and H. Vinoth to learn from him. Referring to Vinoth's interview where he said that audience mindset became hasty and it is the reason behind trimming few minutes from Valimai for it's theatrical version, fans asked him to stop blaming audience and asked him to learn from Loki.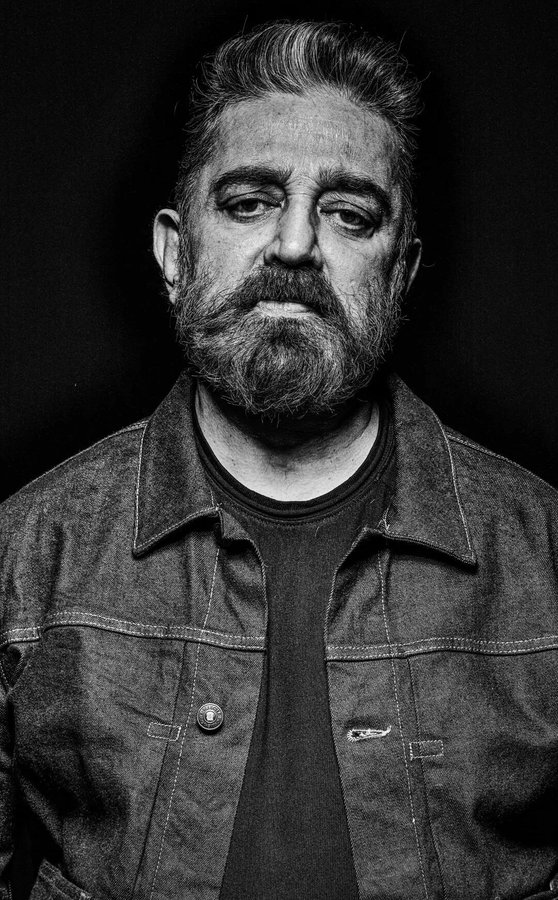 Many online users tagged Nelson Dilipkumar who said that he is just experimenting as his wish got fulfilled after directing his first film "Kolamaavu Kokila". Twitter users who thought Nelson is taking audience for granted, asked him to learn from the " Master" maker as well.
In the interview, Lokesh Kanagaraj said that no film he has made so far, had gave him the completion of making a perfect film. "As far as "Maanagaram" is concerned, I would say that I could have made the film even more better if I  worked as an assistant director" Lokesh Kanagaraj said.
"In "Kaithi", I could have put much more efforts in action sequences. I could have took more time to write "Master". Though I know it was a commercial film, there was a lag in the second half. Issues were there about length. I could have avoided them" he further said.
"As of now, I feel I have made "Vikram" as I expected but as I grow, my opinion could change. I can't proudly show my first short film to everyone today but I showed it to everyone who came to my house at that time. That's how it is" Lokesh said about learning and progress.
Watch the video below :
Why Loki is an asset…!❤️ #Vikram #Thalapathy67 pic.twitter.com/7oPDOpr4ry

— Abinesh✨ (@abinesh_04) May 23, 2022
On seeing the video, many users of the micro blogging social media platform, started sharing it by tagging directors Nelson Dilipkumar and H. Vinoth who directed "Beast" and "Valimai" respectively.
"After watching a first half, screenplay of which was fast and crisp, audience are not in a mind state to watch a slow paced second half. I heard that audience are expecting fast paced screenplay in the second half also as in first half" Director H. Vinoth said after seeing the reception for his movie "Valimai".
"To get the high for two back to back fights, there should be a low in between. So, the meter was placed perfectly to give the high for the audience. But the restlessness public are going through these days after maintaining a habit of watching 30 seconds videos in YouTube shorts back to back is the reason behind the feedback I got" Vinoth added.
Nelson Dilipkumar, in an interview, said that everything after his debut movie is a "bonus" and he would do "experiment" with them. "No matter how hard we try, we can't make a film like "Schindler's List" , so it is better stick in what we are doing" the Filmmaker said.
Check out some of the reactions that surfaced comparing Lokesh with H. Vinoth and Nelson Dilipkumar :
ஆடியன்ஸ்க்கு படம் பாக்க தெரியல…
– Vinoth na https://t.co/4bpquixmgV

— Berlin 👿 (@ManithaAjith) May 24, 2022
Loki >>> all current directors who just blame the audience and actors. #VikramInAction #VikramHitlist #Vikram https://t.co/jYXHbggvCL

— வானம்_Vikram__Vikram__Vikkkraaaam (@ak_ttb) May 23, 2022
Nelson than irukkare……. thenavattu Nelson kku

— 😎 Vj N🔺️G 🔺️R🔺️J..🚭❌🍷🍾🍻🚫 (@vjantony19) May 23, 2022
This quality itself will take u greater heights bro😍@Dir_Lokesh ❤️ this is where nelson and vinoth fails🚶 https://t.co/p2pLg34XBy

— JEGAN (@j_gun_) May 23, 2022
@Nelsondilpkumar Itha paathavathu konjam Writing and Script work la Concentrate pannunga bro https://t.co/Wdj9AaHxcI

— Yukesh Ram (@YukeshRam1) May 23, 2022
@Nelsondilpkumar @Atlee_dir paathu kathukongada thanda fundaigala🚶

— Mr. VK (@VkMurugan16) May 23, 2022
@Nelsondilpkumar learn from him. don't think you are Tarantino. Currently you are as bad as anything

— Shihaan (@BiscuitKudu) May 24, 2022
Dai @Nelsondilpkumar listen to this and correct it yourself. Still we #Thalaivar fans don't hve confident on you. #Thalaivar169 #Rajinikanth @Dir_Lokesh @anirudhofficial @sunpictures #Vikram https://t.co/ytP0BqxgXD

— RAJINI JOHN (@geraldjonathan6) May 24, 2022
Audience Ku Padam Paarkka Theriyala..!

~ Thiruttu Vinoth 🔥 https://t.co/GmJwjwL5Nm

— Mersal Remo ツ (@MersalRemo) May 23, 2022
Loki>>>>>>>>>>>Nelson https://t.co/2qfIg0oMOg

— ᴷᴰ᭄𝐓𝐇𝐔𝐍𝐃𝐄𝐑 𝐁𝐈𝐑𝐃 🦅 (@THUNDER_OFFClL) May 24, 2022
Indha maadhiri flaws ah accept pannitu next film la correct panni comeback kudu nehh @Nelsondilpkumar 😭🛐 https://t.co/m8tInlwPa7

— Mugesh (@Mmmmmmmbro) May 23, 2022
Kathuko da nelson https://t.co/NlDSsgUQdU

— Mridhula (@mrish1509) May 23, 2022
3 மாசம் மேல கதை எழுத மாட்டேன் சொல்ற டைரக்டர்க்கு இதை பார்த்தாவது கொஞ்சம் ஆச்சி அறிவு வரட்டும்!!! https://t.co/BS7zpC5kcg

— Jeeva (@itzz_jeeva) May 23, 2022
செஞ்ச தவற மனசார ஒத்துக்குற இவரு எங்க…

கொஞ்சம் கூட அக்கறை புன்னகையே இல்லாம சும்மா எக்பெரிமெண்ட் பண்ணி ட்ரை பண்ண போறேன்னு ஒரு ஸ்டார் ஹீரோ கூட கமிட் ஆகி ஏனோ தானோனு என்னத்தையோ கிண்டி குடுத்த நீ எங்க @Nelsondilpkumar
அவர்கிட்ட நாலு மடக்கு வாங்கி குடி டா 🤡 https://t.co/ygPBXUti0P

— Beast ❁ (@ThalapathyanDaw) May 23, 2022