Lalit Modi Replied To Social Media Trolls !!
By Dhiwaharan
Famous businessman Lalit Modi who has been grabbing headlines ever since announcing about his relationship with former miss universe Sushmitha Sen, recently uploaded a post hitting out at online trolls and criticisms. "Why is the media so obsessed abt trolling me apparently 4 wrongly tagging" Lalit Modi started his post and went on to talk about his wife Minal Modi, his achievement as a businessman, IPL founder and about how he sees the online trolls.
Modi says people are seeing him as a fugitive but no court convicted him yet. He also made a massive statement about how much BCCI was having in bank and how much he left while leaving due to ban. "I GUESS We R still living in the Middle Ages that 2 people can't be friends & then if chemistry is right & timing is good✔️- Magic can happen" Modi said through his post.
"THOUGH U CALL ME A "fugitive" – pray & tell me which court has "EVER CONVICTED" me. I wil tell u none.TELL ME JUST 1 other person in our beautiful NATION THAT has CREATED WHAT I HAVE. AND GIFTED IT TO THE NATION. AND EVERYONE KNOWS HOW DIFFICULT ITS TO DO BUISNESS IN INDIA. ACROSS 12/15 cities. And as I said in 2008 – @iplt20 – it's recession proof. All laughed. Now who is laughing. Because 🌏🌎🌍everyone knows I did it ALL ALONE. none of the 🐒 in @_official_bcci_ did a thing. All came 4 there $ 500 dollars a day TA DA" he said.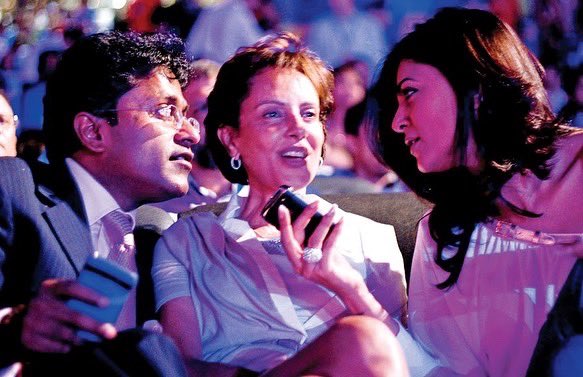 "when I joined BCCI IT HAD 40 crores in the bank. I joined on my birthday nov 29 2005. Guess what was in the bank when I was BANNED – 47,680 crores – that 17 billion usd. Did even 1 clown help. No. They had no idea even where to start. Shame on u fake media. .Now they act like HEROS. Have integrity for once. 🙏🏾" the IPL founder stated.
Here's his post :
View this post on Instagram
On 14th of July, Sharing a series of pictures of herself with the actress, Lalit Modi said "Just back in london after a whirling global tour #maldives # sardinia with the families – not to mention my #betterhalf @sushmitasen47- a new beginning a new life finally. Over the moon. 🥰😘😍😍🥰💕💞💖💘💓"
Just back in london after a whirling global tour #maldives # sardinia with the families – not to mention my #betterhalf @sushmitasen47 – a new beginning a new life finally. Over the moon. 🥰😘😍😍🥰💕💞💖💘💓 pic.twitter.com/Vvks5afTfz

— Lalit Kumar Modi (@LalitKModi) July 14, 2022
Further he added another post saying "Just for clarity. Not married – just dating each other. That too it will happen one day. 🙏🏾🙏🏾🙏🏾🙏🏾"
Just for clarity. Not married – just dating each other. That too it will happen one day. 🙏🏾🙏🏾🙏🏾🙏🏾 pic.twitter.com/Rx6ze6lrhE

— Lalit Kumar Modi (@LalitKModi) July 14, 2022