Lakshmy Ramakrishnan Replied To A Follower Who Asked Her To Take Legal Actions Against Vanitha !!
Lakshmy Ramakrishnan
Vanitha Vijayakumar
2 years ago
By Dhiwaharan
Actress, TV host and Filmmaker Lakshmy Ramakrishnan replied to a follower in Instagram who asked her to take legal action against Vanitha Vijayakumar. She shared the screen shot in her Twitter timeline and posted it saying that she has been bombarded with the same question for the past one year and made it as a reply to everyone who asked. However, the tweet was deleted later.
[wp_ad_camp_1]
It all started when Vanitha Vijayakumar and Lakshmy Ramakrishnan took part in a live interaction of Behindwoods youtube channel regarding a show the latter did with the wife of Peter Paul whom Vanitha married in a private ceremony. In a show, Lakshmy said that the way Vanitha and Peter Paul behaved during their conversation is completely unacceptable and said that their behaviour is "Atrocious". Vanitha Vijayakumar who got irked, appeared in a live interaction with Lakshmy and abused her directly. Both of them assassinated each other's personal character in a live streaming conducted by Behindwoods youtube channel.
The video went extremely viral whereas people in social media took sides and reacted to it in various ways. After more than a week, Lakshmi Ramakrishnan demanded Rs.1.25 crores as compensation from Vanitha for the defamation caused by her. The notice required an unconditional apology from Vanitha in writing for making "slanderous and defamatory" statements against Lakshmy through the show.
Now, in a way of replying to all her followers who asked her to proceed a legal action against Vanitha Vijayakumar, Lakshmy Ramakrishnan said FIRs, legal notices, criminal charges are not new to her. The filmmaker said that she understood proceeding legal action against Vanitha Vijayakumar is merely a waste of time. "We won't stoop down to her level to get things done, so decided to stop with the notice and save the money and effort for better use!" reply of Lakshmy Ramakrishnan read.
[wp_ad_camp_1]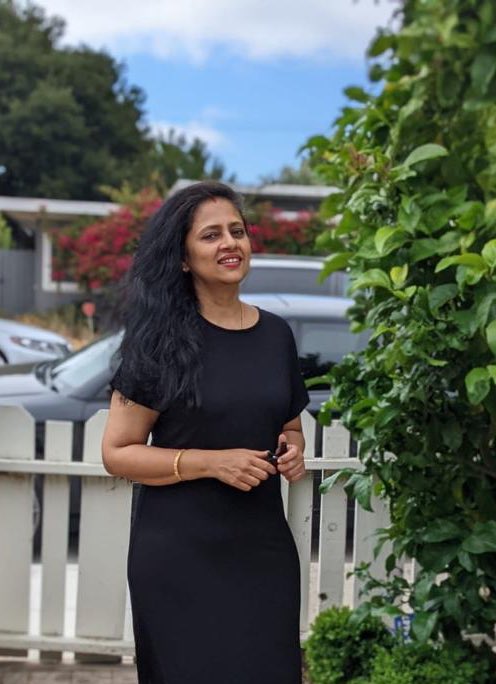 "Enough was enough, already thrown stone into the ditch, better thing was to move away. And my husband was just then diagnosed with a blood disorder, my BP was v erratic and we didn't know what
the pandemic had in store for us!!! So she managed to escape from the hands of law!!" she further added.
Adding the screen shot of her reply, Lakshmy Ramakrishnan shared her reply in her Twitter timeline and wrote "I have been bombarded with the same question for past one year, this is my humble reply to that:) Mam, you didn't take any legal action against her? U should!" as her caption. However, the tweet was deleted now. Here's the screen shot of it :
[wp_ad_camp_1]
A twitter user claimed that she was working in the team of Vanitha Vijayakumar and offered to help Lakshmy Ramakrishnan in proceeding legal actions. Replying to her, the actress said "It is too late for legal proceedings now, & anyways she doesn't care about the already filed FIRs on her, it is mere waste of time. #PeterPaul is nowhere to be seen, can't imagine the SHITTY ATROCITIES, he did to #ElizabethHelen ! But, U better take care!"
It is too late for legal proceedings now, & anyways she doesn't care about the already filed FIRs on her, it is mere waste of time. #PeterPaul is nowhere to be seen, can't imagine the SHITTY ATROCITIES, he did to #ElizabethHelen ! But, U better take care!

— Lakshmy Ramakrishnan (@LakshmyRamki) July 1, 2021
😅

— Lakshmy Ramakrishnan (@LakshmyRamki) July 2, 2021