Kuraishi To Quit "Cooku With Comali" After Manimegalai??
Written by Dhiwaharan Published on Mar 14, 2023 | 21:42 PM IST | 403
Follow Us
Comments: 0
Kuraishi of "Cooku with Comali" fame shocked the followers of the show by uploading a "Thanks" tweet. Through his tweet, the "Kalakka Povathu Yaru" title winner denoted that he is going to quit the cookery show as a "Comali". However, he deleted the tweet within minutes and uploaded a new tweet saying that his life belongs to "Cooku with Comali". Many followers of the show expressed their sigh of relief after seeing Kuraishi's recent tweet.
also read : "Otteri" Siva Entered "Cooku With Comali" Sets In Drunk State ?? Here's His Clarification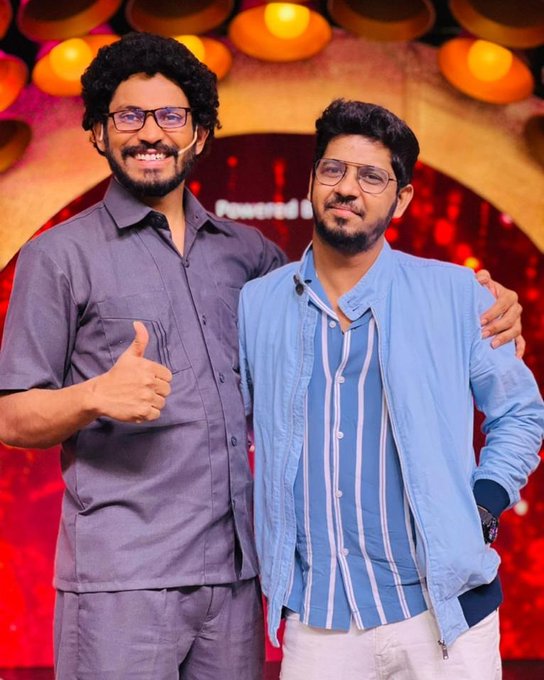 The reality show "Cooku with Comali" which became a huge hit, demands a seasoned cook to join hands with a comedian to make delicious food items in order to impress the judges of the show. The show became a huge hit among the Television and Internet audience. Not only the women, even youngsters including college, school students started celebrating the show as it mainly concentrates on providing humour unlike other cookery shows.
Fourth season of the show got inaugurated on 28th of January 2023 with happening celebrities taking part in the show as "Cooks" and "Comalis". Along with the likes of GP Muthu, Manimegalai, Pugazh, Raveena, Tiger garden Thangadurai, Singapur Deepan, Monisha Sunitha, "Otteri" Siva, Kuraishi also took part in the show as one of the contestants.
also read : Manimegalai's New Beginning After Quitting Cooku With Comali !!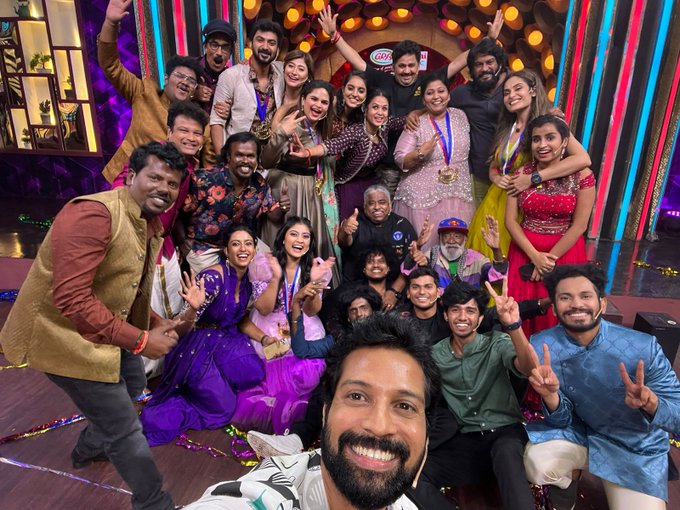 Mohamed Kuraishi, a stand-up comedian and winner of Kalakka Povadhu Yaaru Season 5, is a well-known name in the Tamil comedy circuit. He hails from Sivagangai, Tamil Nadu, and completed his schooling and college education in his hometown before moving to Chennai to participate in KPY. He graduated from SRM University in Chennai and began his career in the Kollywood industry in 2016.
Kuraishi's breakthrough came when he won the title in Kalakka Povathu Yaaru Season 5, a popular comedy reality show telecast by Vijay Television. He later appeared in other comedy shows like Kalakka Povathu Yaaru Champions and Sirippuda, further establishing himself as a talented comedian.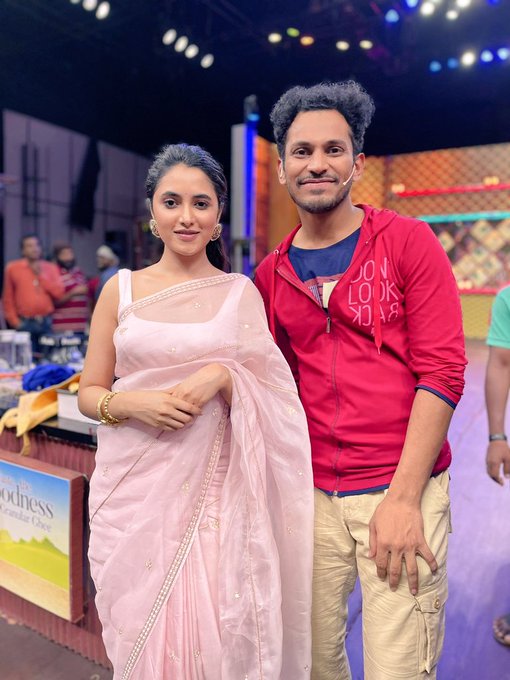 In 2017, Kuraishi made his acting debut in the movie "Saravanan Irukka Bayamaen" alongside Udhayanidhi Stalin. He also acted in the Vijay TV serial Raja Rani. Kuraishi's popularity continued to soar as he made audiences laugh with his impeccable comic timing and witty one-liners.
also read : "Cooku With Comali" Sherin Received Marriage Proposal From A Random Fan!! Here's Her Reply
Currently, Kuraishi is participating in Cooku with Comali Season 4, another popular comedy show on Vijay TV. His fans eagerly await his performances on the show, and he has become a household name in Tamil Nadu. With his infectious humor and effortless charm, Kuraishi is a rising star in the Tamil comedy scene, and his future in the industry looks bright.
Enjoying a separate fan base for his hunour sense, Kuraishi's presence in the "Cooku with Comali" show is a stress relief for many followers of the show. Now, most lately, the comedian came up with a tweet "Thanking" "Cooku with Comali" for all the memories in a way of denoting his relieve from the show.
Here's the screenshot of his tweet :
While his fans who got shocked were requesting him not to quit the show, others encouraged him to do movie and get progress in his career. However, Kuraishi deleted his tweet and came up with another tweet that said "Udal mannukku uyir CWC ku❤️❤️❤️"
Here's his tweet :
Udal mannukku uyir CWC ku❤️❤️❤️

— kuraishi_the_entertainer (@Mohamedkuraish1) March 14, 2023
Check out some of the reactions his tweet received :
It is notable, Manimegalai who enjoyed a huge fan base through "Cooku with Comali", recently announced that she is quitting from the show and left her followers dejected. Now, on seeing the online activities of Kuraishi, many were worried about his presence in the widely watched show.