Kohli's Instant Reaction For Naseem's Overreaction Is Viral Now !!
India
kohli
Naseem
pakistan
7 months ago
By Dhiwaharan
Indian Star Player Virat Kohli's instant reaction after Pakistan's 19 year old pace bowler Naseem Shah's overreaction after bowling his first delivery to the world class player is trending now. In the video, the 33 year old could be seen casually abusing the lad for giving an irrelevant reaction for a delivery that went way away from the stumps.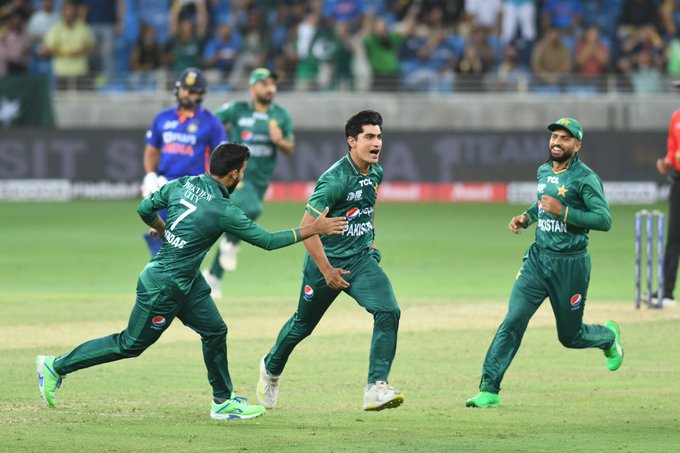 Pandya delivered a stunning all-round performance against Pakistan to help India get a complete five wicket win in a tense final over finish to open their 2022 Asia cup campaign with a win and almost assure themselves of a place in the Super 4 stage.
With his exemplary display of short pitched bowling to take a three wicket haul, Hardik played a vital role in restricting Pakistan to a score of 147. The defending captain of IPL tournament showed his brilliance with the bat as he scored a 17 ball 33 with 6 in the final ball of the match. In the match Virat Kohli scored a 34 ball 35 and contribute his part for the victory.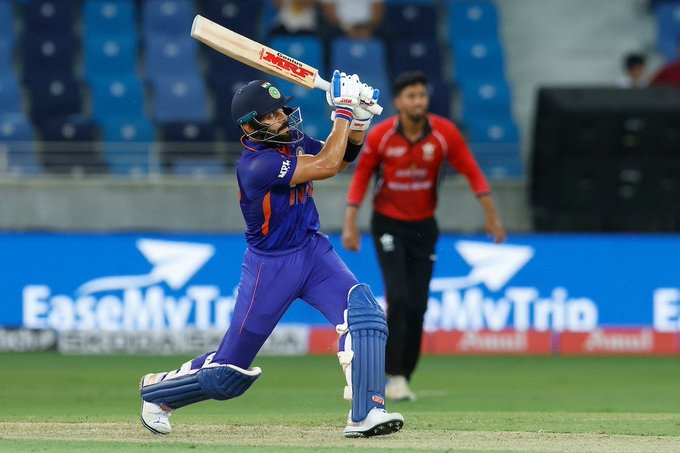 Pakistan's Neesham Shah, a 19 year old lad who bowled for the first time to the legendary cricketer got abused by him for reacting too much. After Kohli left the ball without playing, Neesham and other players of Pakistan reacted in a way that the ball missed stumps with a small gap. They shouted "ooohhh" to express their disappointment.
However, Kohli who believed that it was not close at all, smiled as said "Benc*odh" pointing at the teen. Watch the video below :
When Naseem bowled his 1st delivery to virat. His reaction. 🤣🤣🔥🔥 pic.twitter.com/ZN2xLfKNcZ

— Hunटरर ♂ (@nickhunterr) September 1, 2022
Check out some of the reactions Kohli's gesture received :
Virat said this because he was overreacting, the ball had quite a distance from the off stump but still he made such ooh aah sound that it went just touching the stumps which wasn't the case and this made kohli say "bhenchd" to him. Perfect response from kohli.

— Omg wtf 🥷🏼 (@omg_bro_wtf) September 2, 2022
Virat Kohli: Respect Women
Also Virat Kohli: Benchoooo
😂😂😂 https://t.co/4VMDEfTcUJ

— Ambar (@Ambar_SIFF_MRA) September 2, 2022
Form is temporary,
Bhen¢h0d is permanent….

— M. Srivastava (@Common_Man_LKO) September 2, 2022
That bowler was overreacting so virat reaction was like *bhenchoooo* 😂

— Akhil (@_Psych___) September 2, 2022
i love when he abuses like this 🤣🤣 https://t.co/I9v0JCtoJY

— 👨🏻‍🦯 (@murdockistic) September 2, 2022
சென்னைக்கு ங்கோத்தா மாறி
டெல்லிக்கு bhenchod போல 😹 https://t.co/jRdfcsl9pX

— 🎭 (@praveen_twitzz) September 2, 2022