Kohli Got Criticized By Seniors For His Statement About Dhoni !! Check His Response
Written by Dhiwaharan Published on Sep 06, 2022 | 01:31 AM IST | 101
Follow Us
Comments: 0
On Tuesday, Former Indian captain Virat Kohli came up with a story in his official Instagram handle which talked about what kind of deserve special places in one's heart. Sharing the post, Kohli added a caption that said "Word" with heart and high-five emoji. The post surfaced in Kohli's handle after he got criticized by Sunil Gavaskar and others for crediting Dhoni  saying that he was there for him during he de-promoted himself as a test match captain for India.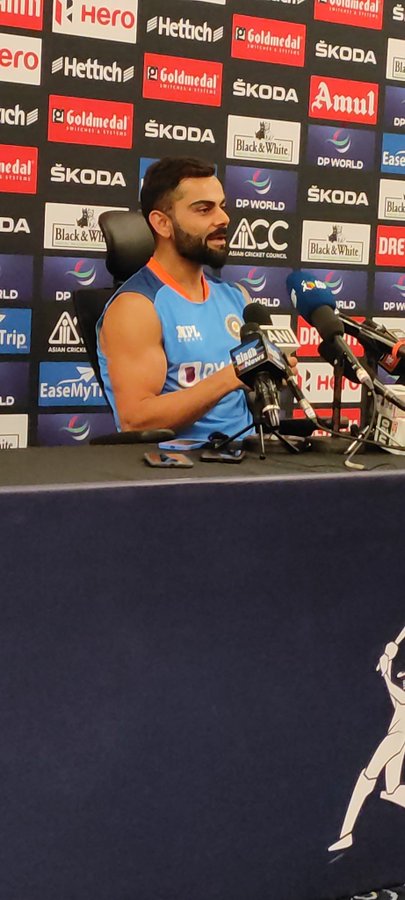 After scoring 60 against Pakistan in the ongoing Asia cup tournament, Kohli had an emotional press conference. The former Indian captain said that nobody got in touch with him except MS Dhoni after he resigned Test match captaincy last year.
"I can say one thing that when I announced my resignation from test captaincy, I got message from only one person whom I played with earlier, that is MS Dhoni. Many people have my number, Many people gave suggestions on TV. But nobody who had my number messaged me. The respect, the connection you have with someone, when that is genuine, it shows this way" Kohli said in the press meet.
Watch the video below :
View this post on Instagram
Reacting to Kohli's statement, former Indian cricketer Gavaskar said that Kohli must name the cricketers who didn't get in touch with him after he announced his resignation. In a discussion with sport Tak, the former cricketer asked "What message did he want ? Encouragement ?? But then he is done with captaincy, so why would he need encouragement ? That captaincy chapter is already closed" he said.
Reacting to Virat's statement, a BCCI  official said "Virat has had the backing of everyone, from his teammates to everyone at the BCCI. To say he did not get the support is, not true. He was even granted a break to rejuvenate. Everyone at BCCI wished him when he stepped down as Indian team's test captain. So I don't know what he s talking about"
Legendary Indian allrounder Madan lal also questioned the timing of the statement made by the Indian cricketer. "Virat shouldn't have made such statement at the middle of a tournament. Even if someone calls or doesn't call, if you are in trouble, you have to work on it yourself" the cricketer said in his statement.
In a way of responding to the criticisms, Virat Kohli, on Tuesday, came up with a story in his official Instagram handle that said "Notice the people who are happy for your happiness, and sad for your sadness. They are the ones who deserve special places in your heart" . The cricketer added "Word" by adding heart and high-five emoji.
Here's the screenshot of his story :