Kicha Invites Ashwin For A "Tea" !! Check His Reaction
By Dhiwaharan
Ravichandran Ashwin who is about to claim legend status in the history of Indian cricket, is pretty much known for the interest he shows in engtertainment medium. The cricketer who was born and brought up in West Mambalam, Chennai, Tamil nadu, follows Tamil cinema keenly and never missed to endorse products that are engaging. His "Vaathi coming" step in the middle of the ground while playing against England grabbed headlines. Now, the bowling all rounder recommended the recently released web series "Vilangu" through his youtube channel and received a grattitude message from Kicha who played a pivotal role in the web series.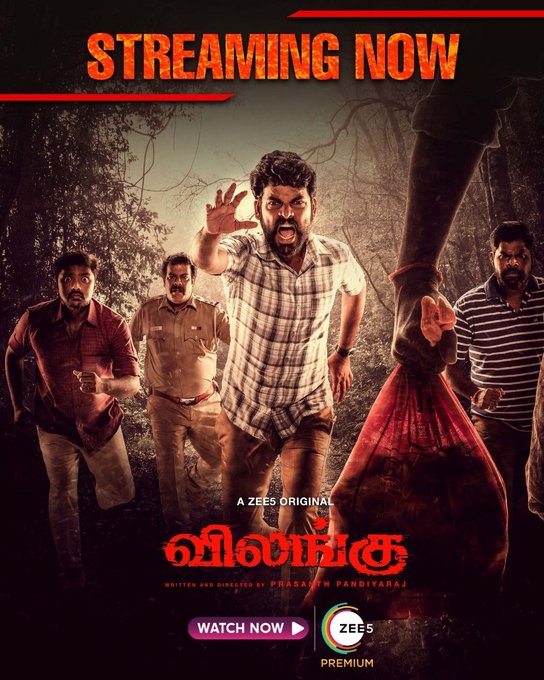 "Vilangu" is a 7 episode web series that has actors Vemal, Iniya, Bala saravanan, Munishkanth in the lead roles. An actor named Ravi played the role of Kichaa, the main antogonist. The series which got released in Zee 5 with least expectation, went on to became a massive success with the users of online medium lauding the engaging screenplay and intriguing plot.
The plot of "Vilangu" revolves around a Police station in the rural part of state Tamil nadu. Sub inspector Parithi, played by Vemal loses a head of a corpse which was murdered by an unknown criminal. The entire series revolves around Parithi and his efforts to find the head. Kicha who works in the police station as a helper turns out to be a main culprit and the number of crimes he had committed keeps increasing by every epsiode. The series got widely watched by Tamil audience to an extend Kicha became a meme templaye among the Internet users.
Indian cricketer Ravichandran Ashwin who is currently busy playing for Rajasthan Royals in the IPL, during his interaction with his pals for his youtube channel, mentioned about the "Vilangu" series after coming across a meme template from it. The cricketer said "Kichaa nadicha nadippu vera maari . . kalakittaru" and recommended everyone to watch it. "I binge watched the series while playing test match at Mohali" he added.
Thanking the cricketer for endorsing the series, Kicha appeared in a video and said that he got a special energy after knowing that Ashwin watched the series. "Romba Thanks sir" Kicha said and uttered a dialogue from the series to end the video.
Watch the video below :
#VilanguOnZEE5 @kitchavilangu thanks .@ashwinravi99
PS: Do not miss the end! #ZEE5Tamil #Vilangu@ActorVemal @p_santh @Madan2791 @Bala_actor @kitchavilangu @actorrammunish @IamIneya @reshupasupuleti @DKP_DOP @ajesh_ashok @thecutsmaker @teamaimpr @ZEE5Tamil#Vilangu pic.twitter.com/764kMBxIK7

— ZEE5 Tamil (@ZEE5Tamil) May 17, 2022
Responding to the tweet, Ashwin uploaded a famous meme template from the series and said "Kichaa" by adding star struck emojis.
Here's his reply :
🤩🤩 kichaa https://t.co/Isq18AFHMQ pic.twitter.com/3HdLzvHbuZ

— Ashwin 🇮🇳 (@ashwinravi99) May 17, 2022