Key Scene From "Cobra" Is A Copy?? Netizens Trolled The Director
Ajay Gnanamuthu
Cobra
Copy
VIkram
7 months ago
By Dhiwaharan
The most awaited "Cobra" of Vikram released on the special occasion of Vinayakar Chathurthu with much expectations from the fans. After nearly three long years, the actor's film is releasing in theatres which increased the expectation level of his fans. Amidst the reviews and reactions that the film is receiving, a number of online users accused the makers of ripping off a key scene in the film from a foreign language short film.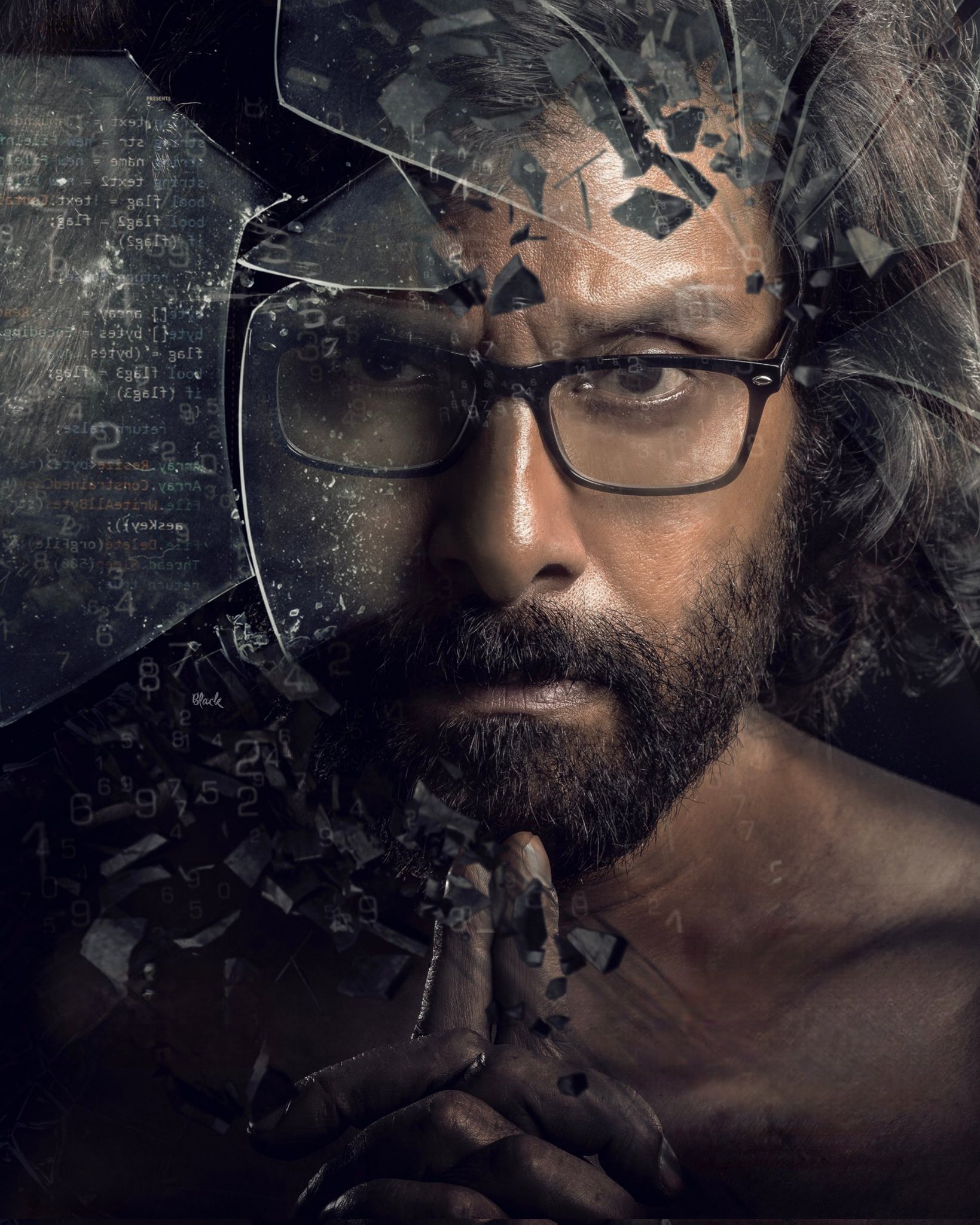 Directed by Ajay Gnanamuthu, apart from Vikram, the film includes an ensemble cast that includes Roshan Mathew, Irfan Pathan, Srinithi Shetty, Mrinalini, KS Ravikumar, Robo Shankar, Anand Raj and others.
Plot of the film revolves around a twin brothers who are changing their identities to escape a jail sentence for a murder. With Vikram playing the roles of both the brothers, a mathematics genius and a master hacker, Roshan Mathew played the role of a young corporate company lead who involves in illegal business.
A huge misunderstanding takes place between the brothers during their younger days and the climax lies on how they got reunited and what happens to the character played by Roshan Mathew.
Gutsy Attempt 👏💥😍#Cobra pic.twitter.com/aBWEQYJXgP

— Sridhar Sri (@Sridhar_sw) August 31, 2022
The film is being criticized for it's length and the unwanted establishment to the love portion. One of the character played by Vikram suffers from hallucination in the film and the audience are subjected to see the characters that the protagonist sees from his eyes. In an interrogation scene, the actor behaves like the characters he sees and Vikram was highly appreciated for the way he performed.
However, netizens came up with a claim that the scene was copies from a hollywood short film named "Insider" which was released 10 years ago.
Tagging the filmmaker, a social media user sarcastically said "someone stole your scene 10 years ago"
Watch the video below :
யாரோ உங்க @AjayGnanamuthu சீன திருடிட்டாங்க பத்து வருஷம் முன்னாடி.#Cobra pic.twitter.com/cR9VbYi6N5

— மிஸ்டர்.உத்தமன் (@MrUthaman) August 31, 2022
Here's how those who watched the film reacted to the claim :
@AjayGnanamuthu @Atlee_dir enaya apde eduthu vachirukka . Thalaivan atlee ya kettu Konjam sentiment scene aah ulla utrukalam

— Steve_Jobs 🎎🧸📌📍 (@lifeofchennai) August 31, 2022
— OldMan (@SanjutheGanju) August 31, 2022
அப்படியே திருடி எடுட்டிருந்தாலும் நல்லா எடுட்டிருந்தா பரவால்லயே, காது ஜவ்வு கிழிஞ்சதுதான் மிச்சம்

— Sridhar Jason (@JasonSridhar) August 31, 2022
I think he has given credits to all movies and directors he has inspired or recreated scenes from in the movie credits.. For Cobra, he has given credits for some 6-7 movies in credits I think

— Sanjumon (@starringSANJU) September 1, 2022
I'm not blaming him yes it was a different experience to see one in cobra evnthough what might have happen if the director was Atlee??
Entire social medias have already crushed him like a grinder🤦🤷🏼

— Rahul (@RahulPrasanth01) September 1, 2022
Evlo mariyadha vechirundhen un mela 🙂🙂🙂 Fire ah vitteney. Ellam pocheyyyy🙂 @AjayGnanamuthu Please write for atleast 50% of the shoot days of a movie. Writing was horrible https://t.co/ykAUF0zUn8

— Haroon (@__harry19) September 1, 2022
But still can't match Chiyaan's performance https://t.co/liTwYnhSVv

— Alan's Monkey (@k_kadi_korangu) September 1, 2022
Even though this scene was a bit lengthy @chiyaan nailed it and the execution was picture perfect🔥 https://t.co/1kHhr64OXQ

— Manoj Maddy (@edits_manoj) September 1, 2022