Kerala : Man Lost Rs. 40 k To AI Based Deepfake WhatsApp Video Call!!
Written by gokul krishnan Published on Jul 19, 2023 | 22:48 PM IST | 158
Follow Us
Comments: 0
Artificial intelligence (AI) has permeated various aspects of our lives, providing us with convenience and assistance. However, alongside its benefits, AI has also opened up new avenues for malicious actors, such as scammers, to exploit unsuspecting individuals. One concerning development is the emergence of AI-based deepfake scams, where scammers utilize advanced technology to deceive and defraud their victims.
In a recent incident reported by Deccan Herald, an individual from Kerala fell victim to an AI-based deepfake scam. The victim, Radhakrishnan, received a video call from an unknown number that displayed an image resembling one of his former colleagues. The scammer employed AI-based deepfake technology to convincingly impersonate the colleague, even mentioning shared acquaintances to gain the victim's trust. After a few minutes into the call, the scammer requested Rs 40,000 (approximately $540) as immediate assistance for a supposed relative's medical emergency.
also read: Zee Tamil Serial Actress Gave Birth To A Baby Girl !!
Wanting to help his friend, Radhakrishnan complied and sent the amount online. However, when the scammer subsequently demanded an additional Rs 35,000 (approximately $475), the victim grew suspicious and contacted his former colleague directly, only to discover he had been duped. The victim promptly reported the fraud to the police, leading to an investigation and the freezing of the fraudulent account by authorities.
AI-based deepfakes involve the use of AI algorithms to create fabricated videos or audio recordings that convincingly mimic real individuals. These scams often employ facial reenactment techniques, wherein AI technology maps the facial movements of one person onto another person's face in a video or audio recording. The result is a highly realistic fake video or audio clip that can deceive unsuspecting victims. Scammers utilize deepfakes to impersonate trusted individuals, exploiting their familiarity and personal connections to manipulate victims into sharing sensitive information or sending money.
also read: Vijay Devarakonda's Video Which Shows A Fan Chasing Him Caused Reactions!!
The incident in Kerala highlights the rising prevalence of AI-based deepfake scams worldwide. The accessibility and affordability of deepfake creation tools have contributed to their proliferation. Scammers gather pictures and information from social media platforms to create convincing fake videos, making it challenging for victims to discern the authenticity of the call. Many individuals remain unaware of this technology, leaving them vulnerable to exploitation.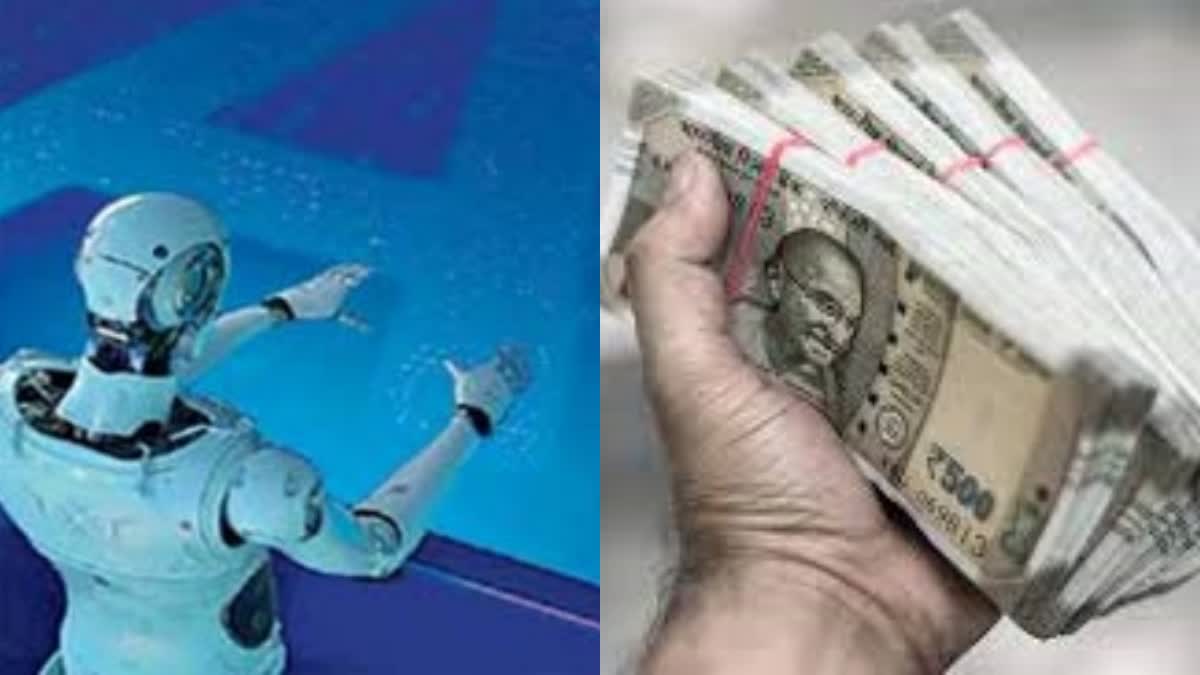 To combat the growing threat of AI-based deepfake scams, it is crucial to prioritize user awareness and implement preventive measures. Law enforcement agencies and cybersecurity experts can play pivotal roles in safeguarding individuals against such scams. Public awareness campaigns should inform individuals about the existence and dangers of AI-based deepfake scams. Guidance on identifying signs of a potential scam, such as unusual requests for money or personal information, can empower users to protect themselves.
Social media platforms and messaging applications must improve their security protocols to detect and mitigate the spread of deepfake content. Advanced AI algorithms can be employed to identify suspicious patterns in videos or audio recordings and flag potential deepfakes.
also read: Ariana Grande Heading For Divorce After 2 Years Of Marriage Life!!
Continued research and development of advanced deepfake detection tools are necessary to stay ahead of scammers. Collaboration between academia, industry, and government entities can foster innovation and produce effective countermeasures. Individuals who encounter AI-based deepfake scams should report incidents promptly to local law enforcement agencies. Collaboration between international law enforcement agencies can help trace and apprehend scammers operating across borders.
Here is the tweet below:
#Kerala Man Falls Victim to #AI Deepfake #WhatsApp Scam, Loses Rs 40,000.https://t.co/ACxiGq0m1O pic.twitter.com/HKIfXAvSmE

— TIMES NOW (@TimesNow) July 18, 2023
AI-based deepfake scams pose a significant threat to individuals' financial security and personal well-being. As technology advances, scammers adapt their tactics, exploiting AI algorithms to deceive victims convincingly. By raising awareness, implementing security measures, investing in research, and fostering collaboration, we can collectively tackle this emerging menace. It is vital for individuals to exercise caution and verify requests before sharing personal information or providing financial assistance. Only through proactive measures can we mitigate the risks associated with AI-based deepfake scams and ensure a safer digital environment for all.