Keerthy Suresh Got Trolled For Denying To Speak Tamil Language!!
Follow Us
Comments: 0
Keerthy Suresh is getting trolled by fans of Tamil cinema for not speaking in Tamil after being asked to speak in the Tamilnadu based language. She was asked by a reporter while interacting with the press reporters after getting "Dharshan" from Lord Venkateshwara.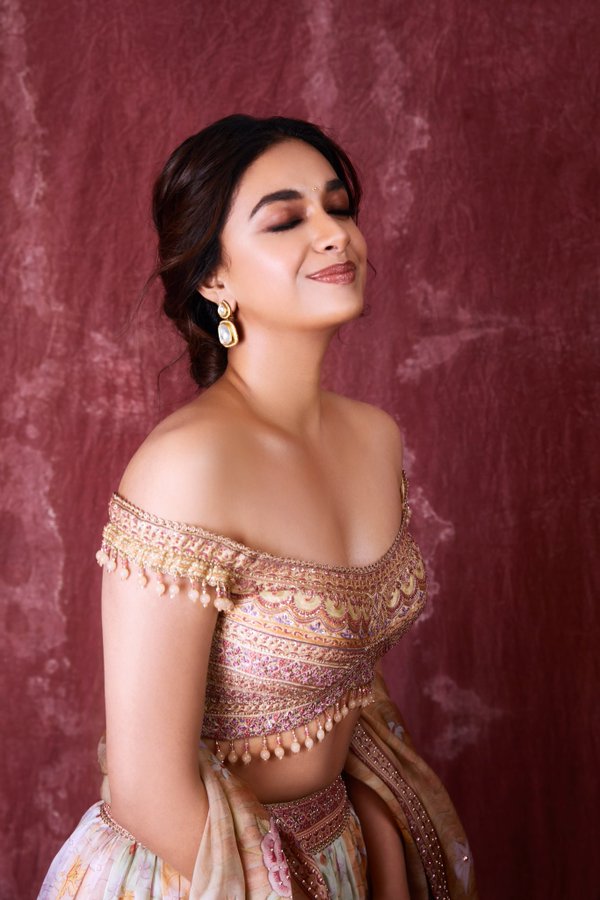 Keerthy Suresh, the acclaimed Indian actress, is currently basking in the glory of the success of her latest film, "Dasara." After a considerable period of time, she finds herself riding high on the waves of accomplishment. Recently, she visited the sacred Tirumala temple with her family to seek blessings and offer prayers.
Also read: Finland Man Arrested For Cheating 120 Minor Girls Through Snap Chat!!
The moment Keerthy arrived at the temple, she was greeted with great enthusiasm and fanfare. Excited crowds had gathered to catch a glimpse of the beloved actress. Dressed in a simple yet elegant pink suit, Keerthy exuded grace and charm as she made her way through the temple premises. Amidst the excitement, she took a moment to address the media and answer their questions.
However, the pleasant atmosphere was slightly marred when a reporter from Tamil Nadu demanded that Keerthy speak in Tamil. In a firm yet composed manner, she silenced him in Tamil itself, stating that since she was in Tirupati, she would speak in Telugu, the local language. Her response showcased her adherence to the cultural and regional context of the place.
Also read: Kiruthiga Udhayanithi's Unexpected Reply To The Recent Reports!!
During her interaction with the media, Keerthy also revealed some interesting details about her upcoming projects. She expressed that she is currently committed to only one Telugu film, titled "Bholaa Shankar," in which she will be starring alongside the legendary Chiranjeevi. This revelation sparked curiosity among her fans, who eagerly anticipate witnessing the on-screen magic between the talented duo.
In addition to her professional updates, there have been persistent rumors circulating within the film industry regarding Keerthy Suresh's marriage to a Dubai-based realtor. However, the actress has unequivocally denied all such speculations. While the gossip mills continue to churn, Keerthy remains focused on her career and maintains her personal life as private.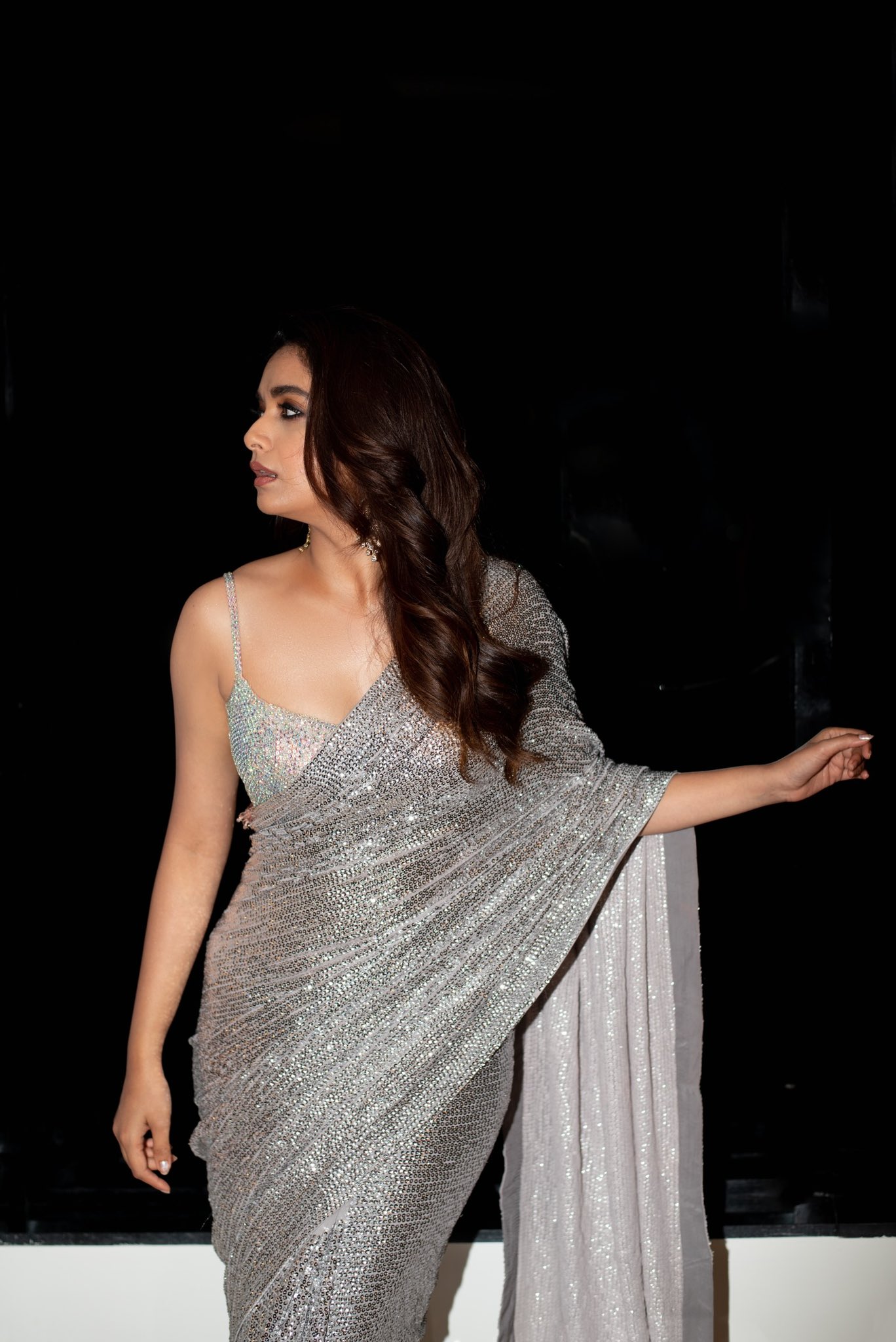 Keerthy's visit to the Tirumala temple holds immense significance, not just for her but also for her fans and well-wishers. The temple, situated in the picturesque Tirupati hills of Andhra Pradesh, is a renowned pilgrimage site that attracts devotees from all over the world. Keerthy's decision to seek blessings at this sacred place reinforces her deep-rooted spirituality and connection to her culture.
The pundits at the temple's Ranganayakula mandapam bestowed their blessings upon Keerthy, further amplifying the positive energy surrounding her. Their blessings serve as a source of inspiration and encouragement for the talented actress, propelling her forward in her artistic journey.
Also read: Irfan Was Inside The Car During The Accident?? SHOCKING
Keerthy Suresh's visit to the Tirumala temple not only symbolizes her personal devotion but also signifies her gratitude for the success and opportunities she has received in her career. It is a testament to her humility and grounded nature, evident in her choice of attire and her willingness to interact with the media and fans.
Watch the video below :
😀😀

— Christopher Kanagaraj (@Chrissuccess) May 27, 2023
As Keerthy continues to ride high on the success of her recent film, "Dasara," her fans eagerly await her future endeavors. With her remarkable talent and versatility, she has carved a niche for herself in the film industry. Despite the rumors surrounding her personal life, Keerthy remains focused on her work, determined to deliver exceptional performances and entertain her audience.
Check out some of the reactions that surfaced for the statement made by Keerthy Suresh :
திருப்பதி eh தமிழ் கட்டினது தான் 🥱 https://t.co/lPrjGDndZk

— RaGhUvArAn.💛.‼️. (@d_fan_raghu2) May 27, 2023
@KeerthyOfficial திருப்பதியில் தமிழில் பேசுவதில் என்ன பிரச்சனை? கோவில் எங்களால் கட்டப்பட்டது https://t.co/XF10KvFKBa

— Karnan_Gounder(Pala Vellalar) (@Paruppu_da) May 27, 2023
Keerthy Suresh's visit to the Tirumala temple reflects her deep-rooted spirituality and her unwavering connection to her cultural heritage. Amidst the celebrations of her success, she gracefully addressed the media and clarified her upcoming projects, emphasizing her commitment to the Telugu film, "Bholaa Shankar." Despite the rumors surrounding her personal life, Keerthy remains dedicated to her career and maintains her privacy. Her journey as an actress continues to inspire her fans, who eagerly anticipate witnessing her captivating performances in the future.