Articles
"Keerthu Suresh's Role Won't Make Much Impact In The Story" A. R Murugadoss Opens About Sarkaar !!
In Bollywood, Shah Rukh Khan used to occupy the Diwali slot (Om Shanti Om, Jab Tak Hai Jaanand Ra.One), Salman Khan had tasted many Eid blockbusters (Bajrangi Bhaijaan and Sultan) and Aamir Khan is known for his Christmas biggies like PK and Dangal.
Just like the Hindi Superstars, Vijay has delivered several blockbusters on festivals. For the Mersal actor, Diwali and Tamil New Year (14 April) are the lucky dates. If we look at the filmography of Vijay, most of the non-festival releases of the actor did not yield high profits to the buyers. At the same time, average films like Jilla and Bairavaa incurred less losses because of the festival release strategy.
Sources close to Vijay say that the actor has decided to release his future films only for Diwali as it turns out to be a lucky slot for him. Vijay's first Rs 100 crore grosser Thuppakki released on Diwali 2012, his second Rs 100 crore film Kaththi released on Diwali 2014 and the actor's first Rs 200 crore film Mersal released on Diwali last year. Apart from these recent biggies, Priyamanavaley, Thirumalai, Sivakasi and Velayutham are some of the other popular Diwali hits of Vijay.
[wp_ad_camp_1]
The successful AR Murugadoss-Vijay combo, which delivered two blockbusters, is now all set to release their third film Sarkar  for this year's Diwali. In Sarkar, Vijay has almost completed his portions and only a week-long shoot will be happening in Chennai and then, the actor will be flying to the USA for the introductory song sequence.
"Vijay sir has decided to work on one film at a time. Henceforth, he will not have more than one release in a year mainly because of the mammoth budget involved in his projects and the increasing business with every given film. If Theri grossed Rs 150 crores, Mersal surpassed the Rs 200 crores mark in style. There is a huge pressure on the box office performance of Sarkar so Vijay sir wants to deliver one film per year, and he doesn't want any compromise on the script and production values," said a source close to the actor.
[wp_ad_camp_1]
The film's teaser released yesterday and already created records at youtube. The teaser starts with Varalakshmi sarathkumar's voice over saying that "he is a corporate monster, he will destroy anyone who opposes him" most probably referring to Vijay. The teaser shows Vijay returning to India to vote on the election day which was steal by a corrupted party.
Then with the combination of multiple shots with Vijay fighting, dancing and protesting the teaset ends with Vijay saying "Get ready Folks !! Find out your own leader , That's our Sarkar"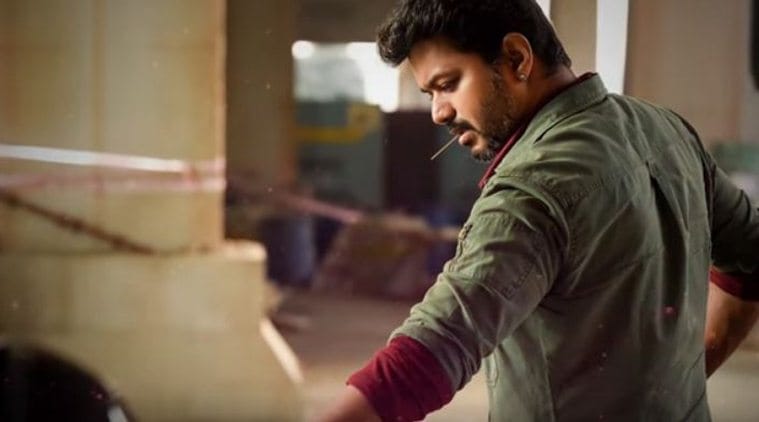 Meanwhile A.R Murugadoss in a recent phone call interview to
Vikatan
, shared some of the important facts of the yet to be released Sarkar. He revealed "I have kept the character name as Sundar". On the question of the interviewer who asked "Is the character similar to Google CEO Sundar Pichai ??" Murugadoss nodded "Yes" explained on the role of the protagonist.
He also said that he planned to keep the title as "Villaathi Villain" as the film is about a fight between two dinosaurs. I kept Vijay in mind while writing itself said the director. Ann there is also a 2 minutes single shot which will stream in film as a cut scene, Vijay just nailed it. The whole crew clapped on seeing Vijay's performance at that time, and we have also kept small surprises in between.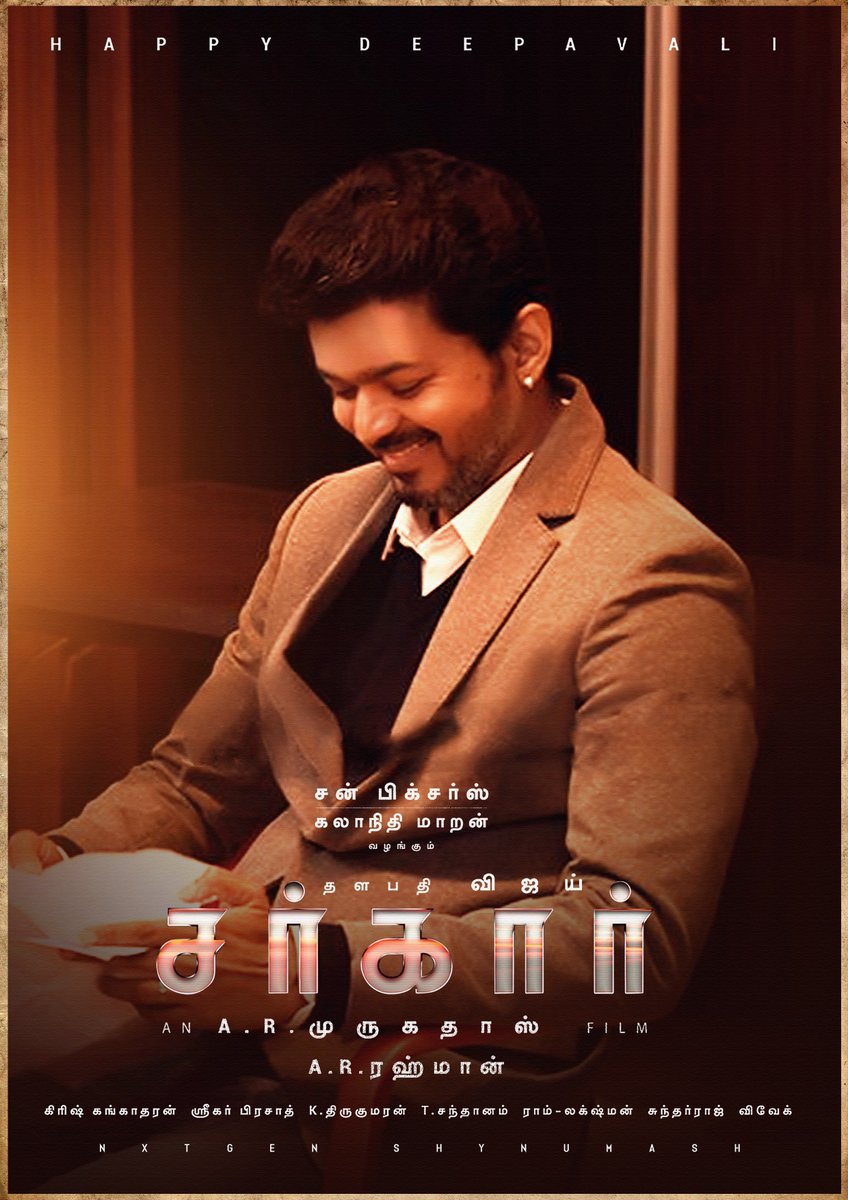 "Unfortunately I have seen Keerthy Suresh's "Savithri" while the halfway shooting of "Sarkar", If i have seen that movie in the beginning i would not used her like how i used her in this movie" said the director. "I have just used her for beauty aspects other than that there is no much role for her in the movie but I promised her that I surely will cast her in a character oriented movie" added the director.
[wp_ad_camp_1]
"We have used Keerthy Suresh as a flower vase in the movie and Yogi babu for his screen presence" revealed the director. Check out his audio interview below :
What do you think on A.R Murugadoss's "Sarkar" ?? Comment your views below !!