Kavin Walked Out Of BIGG BOSS HOUSE ?? Sandy Wife's Unexpected Post !!
Written by Dhiwaharan Published on Sep 11, 2019 | 09:59 AM IST | 516
Follow Us
Comments: 0
Kavin is one of the most controversial contestant in the Bigg Boss house. The actor who was approached in last season, decided to take part in this season as he was acting in a movie as protagonist at that time. However, the movie which was titled as "Natpuna Enna nu Theriyuma" release delayed for several reasons and went unnoticed. "Pizza" "Sethupathi" fame Ramya Nambeesan played the role of his love interest.
[wp_ad_camp_1]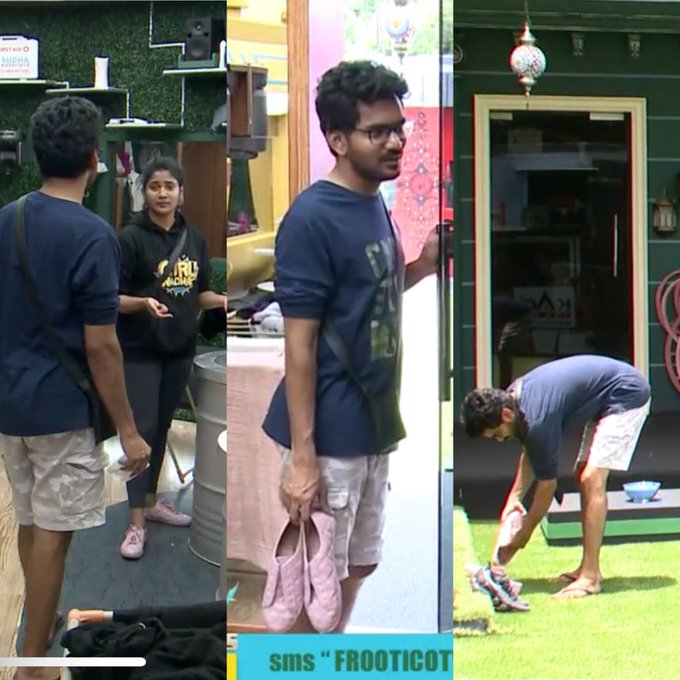 After entering the Bigg Boss house, the actor grabbed the attention of media for his strategy of loving 4 girls at the same time to win the title and to keep the audience engaged. Though it looked funny initially, things turned ugly when he gave his word to Sakshi, one of the four female contestants. He also had something going between him and Losliya while talking with Sakshi. This damaged his image in big time and the argument between the three made him confess that he would settle all his debts if he stays one more week in the house and would go out of the house without being a nuisance.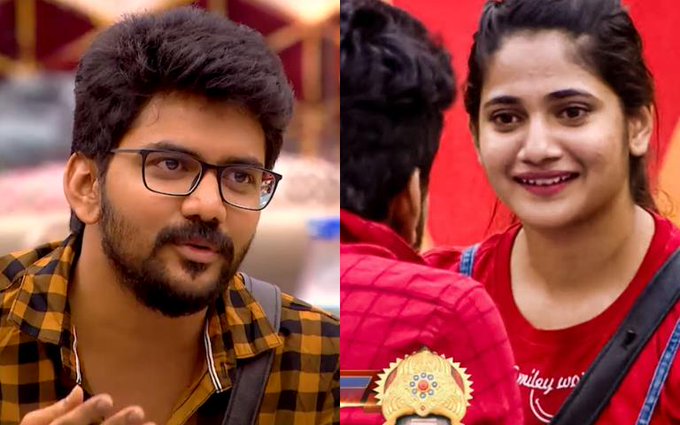 Recently, to our shock, a news has surfaced that Kavin's mother has been sentenced for 5 years jail along with two other family members for chit fund fraud case. The judgement was passed in Trichy court on 29th August.
[wp_ad_camp_1]
Many expected that Kavin would no longer take part in the game show since the news surfaced. However, he continued to take part in the show and it was said that he was not informed about the sentence of his family members. Now a rumour says that during the freeze task Sandy's wife has told Kavin about the sentence of his family members.
#biggbosstamil3 #biggbosstamil kavin out of bigg boss https://t.co/2TukMc10cS

— Aala vidra sami🙏 (@aalavidrasami) September 10, 2019
#biggbosstamil3 #biggbosstamil list of contestant walked out middle of bigg boss
1.oviya
2.saravanan
3.madhu
4.Kavin

— Aala vidra sami🙏 (@aalavidrasami) September 10, 2019
The rumour also says that Kavin got out of the Bigg Boss house in midway. Now Sandy's wife Dorothy Sylviya has reacted to the rumour and confirmed that it is not true. In her Instagram story she said she has not entered the house yet to meet Sandy.
"Adei . . Thambingalaaa . . Poinaalum oru niyayam vendama . . Nan innum BB house kae pogalayeaaaaa" she wrote in the story. Check out her story here :
[wp_ad_camp_1]
Unlike other Bigg Boss seasons, this third is facing controversy after controversy. It is notable that Meera Mithun and Vanitha Vijayakumar has investigated by Police inside the Bigg Boss house. Along with that Saravanan's immediate termination, suicide attempt of Madhumitha, physical harassment allegation on Cheran, this season grabbing headlines almost everyday since the start.