Not many days ago Vetaran Actor Sivakumar caught in the selfie controversy for the second time. The actor who attended the marriage reception of actor-director E.Ramadoss's family, assaulted a guy's cell phone. Earlier the actor became a victim of massive troll for involving in a similar act.
[wp_ad_camp_1]
Now actor Karthi has opened on the issue in the audio function of the movie "July Kaatril". Actress Kasthuri who hosted the show trolled Karthi while welcoming him for his speech by addressing the selfie controversy of his father.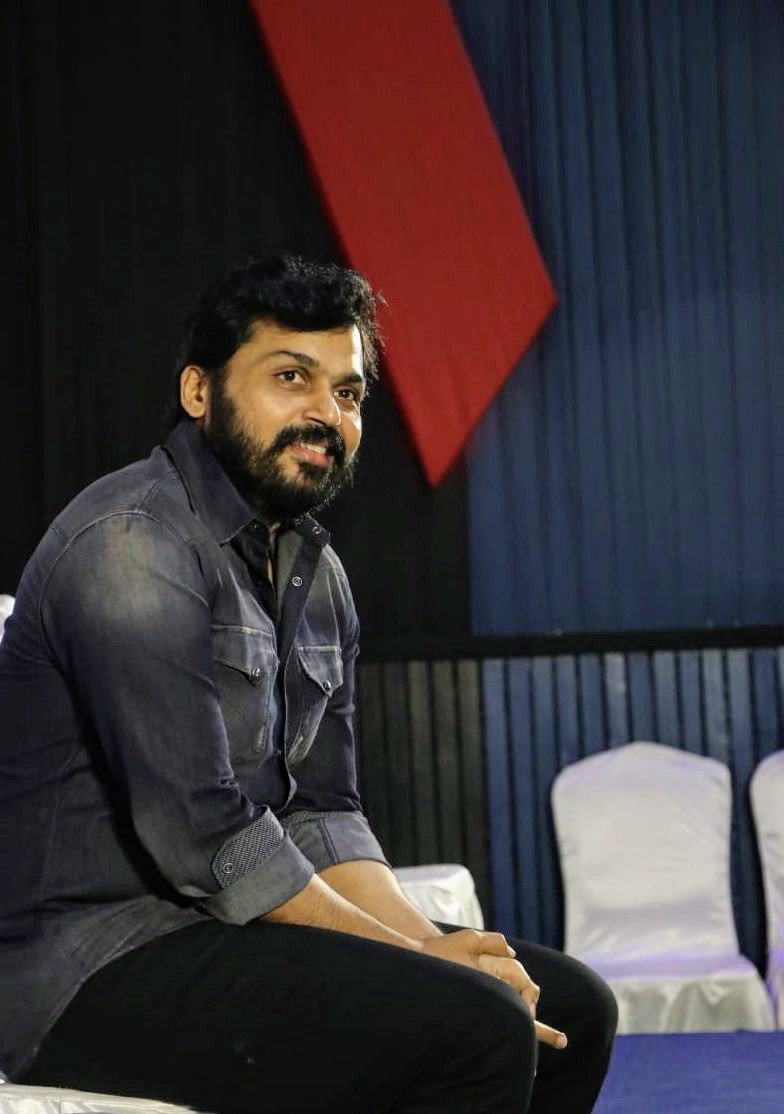 "I will take an urgent selfie with Karthi as his father is not around" said Kasthuri and took her smart phone to take selfie. Karthi who politely denied it, thrashed her on the mic.
"Nowadays it became a habit to take selfie without someone's permission. Selfie lost it's respect and no one is asking before taking a picture. Placing it infront of our face without asking and the flash it produces will affect the people who has migraine problem. No one has the dignity of asking permission before taking selfie which is vert regretful. This is the time I could speak otherwise I cannot able to speak about it" Karthi indirectly mocked the people who are taking selfies with celebrities without permission.
[wp_ad_camp_1]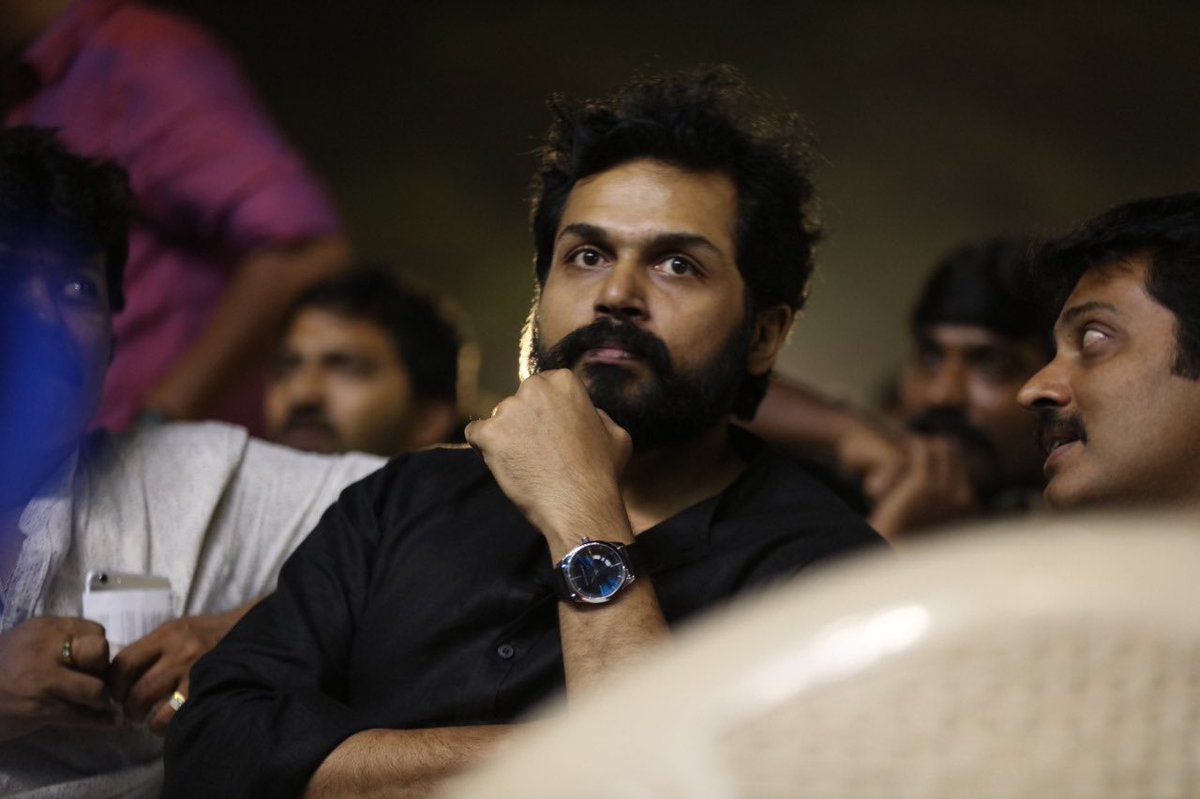 Following that Kasthuri clarified that her act was intentional as he wanted to create moments to make headlines. She also denounced those who takes selfies without permission especially with female celebrities.
Veteran actor Sivakumar was embroiled in a controversy when he knocked a fan's phone who was attempting to take a selfie with him. His rude behaviour received a lot of flak from the public and he was forced to apologise. Later, he even gifted a brand new phone to the distressed fan.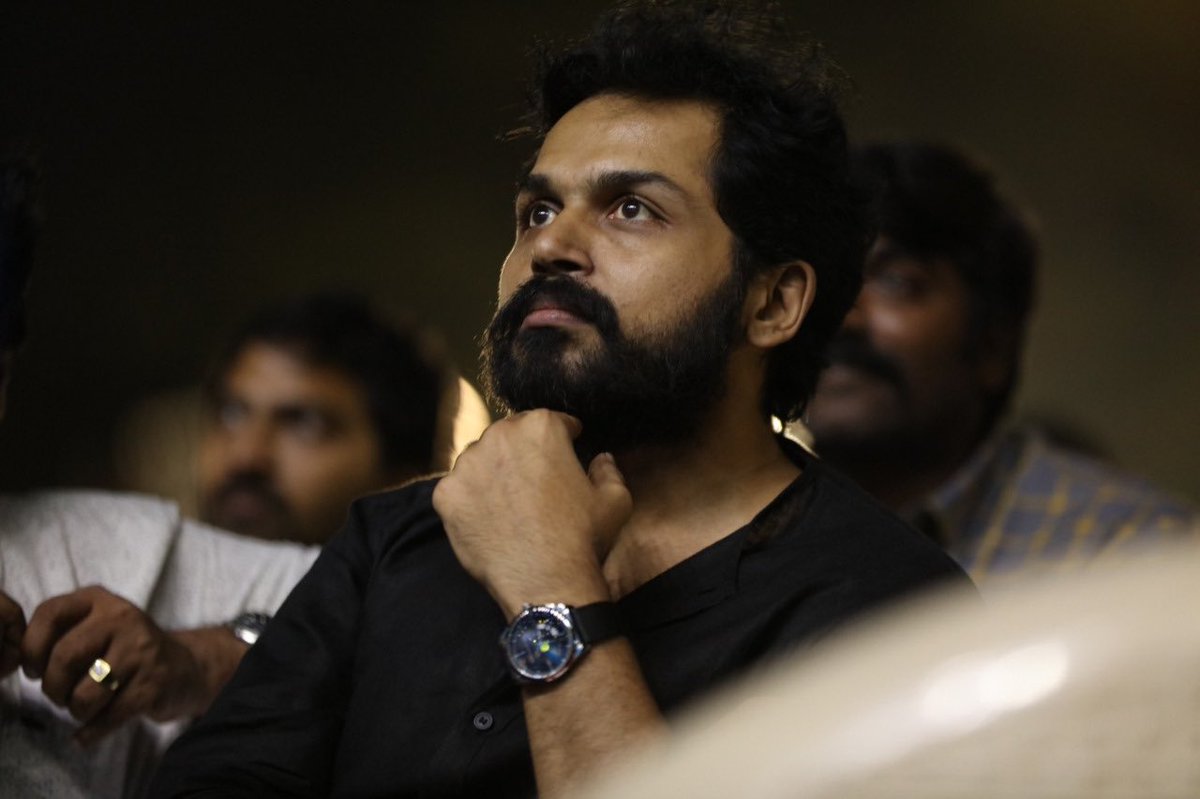 In October 2018, Sivakumar said that people should ask his permission before taking selfies. He said, "I am someone who has never hesitated to take photos at an airport or any gathering with hundreds and thousands of people. People should have the basic courtesy to ask any person before clicking pictures with them. A celebrity cannot be taken for granted or considered as public property." Later he involved in a similar incident.
இது தேவையா கஸ்தூரி 😂😂😂😂 சிவக்குமார் சார ட்ரோல் பன்றனு செருப்படி வாங்கிடுச்சு கார்த்திட்ட 😂😂😂 @KasthuriShankar pic.twitter.com/YGWgCyTHGH

— Karthik (@kojzm) March 4, 2019
😁😁👏 pic.twitter.com/cbYH2HzdAt

— siddiq (@siddiq003) March 4, 2019
எந்த ஒரு புள்ளையும் அப்பாவை விட்டு கொடுக்க மாட்டான்….கஸ்தூரி தன் சில்லறை சேட்டைகளை தவிர்ப்பது நல்லது

— இராவண ராஜா (SMR) (@Muthuraja_SMR) March 4, 2019
[wp_ad_camp_1]
அந்த மனுஷன்கிட்ட அசிங்கப்பட்ட மொத ஆளு இவளா தான் இருப்பா😂😂 pic.twitter.com/VvdOovWfMK

— தல ராஜா (Thala Raja)😎 (@RajaaTweetz) March 4, 2019
கடுப்பாயிட்டான் 😂😂😂 https://t.co/Vmg6V4CV28

— பூமராங் சேட்டு (@SettuOfficial) March 4, 2019
@KasthuriShankar Unfair behavior.😐🤦

Decent reply to her by @Karthi_Offl 😎

— Ramesh (@ramajit) March 4, 2019
மகன் முன்னாடியே அப்பாவை கலாய்க்க முயற்சி பண்ணிருக்கு அந்த அக்கா!

கடைசில மகன் தரமான செருப்படியை கொடுத்துட்டான்😹#Karthi #Kasthuri

— Moses Snowin Viswasam (@Thalamoses) March 4, 2019
— The Dankness Tamil (@DanknessTamil) March 4, 2019
நாங்க​ அசிங்கபடாத​ ஏரியாவே கெடையாது 😂😂
—கஸ்தூரி (பிரபல நடிகை,கவிஞர்,எழுத்தாளர்,சமூகவியலாளர்,etc😂) pic.twitter.com/RETM9d9imo

— ஜெய் (@jaytwitzzz) March 4, 2019

What do you think on this behaviour of Kasthuri ?? Comment your views below !!