Karnataka : Youth Tied Up To Pole & Thrashed For Misbehaving With A Sleeping Woman!!
Written by gokul krishnan Published on Jun 21, 2023 | 01:50 AM IST | 53
Follow Us
Comments: 0
Karnataka, a 25-year-old woman was molested by a young man who had entered her home while she was sleeping. The incident not only sheds light on the vulnerability faced by women in their own homes but also underscores the importance of ongoing research and collective action to address the pervasive issue of sexual harassment.
In the town of Kathak, a young woman found herself in a distressing situation as she woke up to a man engaging in sexual harassment within the confines of her home. Startled and frightened, she immediately raised an alarm, drawing the attention of nearby villagers. Responding swiftly, the local residents apprehended the perpetrator, subjecting him to vigilante justice by beating him and subsequently tying him to an electric pole.
also read: Kerala Bride Dragged Away By Police Minutes Before Her Marriage!! Unexpected Reason
This unsettling incident not only highlights the personal trauma experienced by the victim but also reflects the broader societal problem of sexual harassment. It serves as a poignant reminder that such incidents can occur even within the perceived safety of one's home, warranting urgent attention from researchers, authorities, and communities alike.
also read: Delhi Metro : Man Recorded Couple & Complained To Police!! Got Slammed
Acts of sexual harassment and assault continue to plague societies around the world, and understanding the underlying factors, root causes, and effective preventive measures is crucial. Researchers can play a pivotal role in shedding light on the complexities surrounding sexual harassment, including the psychological, sociological, and cultural aspects that contribute to its occurrence. By conducting comprehensive studies, researchers can help inform policies, education programs, and initiatives aimed at curbing these incidents and fostering a safer environment for everyone.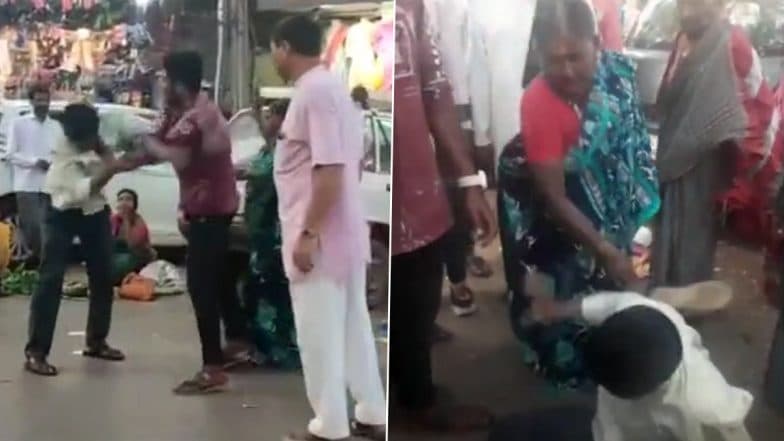 In addition to research, proactive measures need to be taken to address and prevent sexual harassment. It is imperative to raise awareness among individuals, particularly young men, about the importance of consent, boundaries, and respect for others. Educational programs, community initiatives, and widespread dialogue can help promote a culture of consent, equality, and gender sensitivity, laying the foundation for a safer society.
also read: Rachitha Complained To Police Against Her Husband Dinesh!! BREAKING
Another crucial aspect of combating sexual harassment is providing comprehensive support systems for survivors. This includes accessible and confidential helplines, counseling services, and legal aid to assist survivors in their healing process and seeking justice. Collaborative efforts between government agencies, non-profit organizations, and community leaders are essential to ensure survivors have the necessary resources and support networks to navigate the aftermath of such traumatic incidents.
also read: Shraddha Kapoor Opts For Auto Ride Despite Having Expensive Car!! Viral Video
The incident of sexual harassment in Karnataka serves as a stark reminder that more needs to be done to address this pressing issue. Research, coupled with proactive measures, can contribute significantly to understanding the root causes of sexual harassment and implementing effective strategies for prevention and support. By working together as a society, we can strive to create a safer and more inclusive environment where everyone can live without the fear of such acts, regardless of their gender.
Sexual harassment encompasses a wide range of behaviors that involve unwelcome and inappropriate sexual advances, comments, or actions. It can manifest as verbal or written remarks, physical contact, gestures, or the use of explicit or implicit sexual overtones. This behavior may also include the offering of rewards or benefits in exchange for sexual favors, creating a hostile environment for victims.
also read: Pooja Hegde Removed From This Top Hero's Film!! Check Why
The consequences of sexual harassment are far-reaching and can have profound effects on individuals' physical, emotional, and psychological well-being. Victims often experience feelings of shame, guilt, and fear, leading to a diminished sense of self-worth and confidence. It can impede their professional growth, disrupt personal relationships, and undermine their overall quality of life.
Here is the video: