Karan Johar Expressed His Displeasure Over Vijay Sethupathi's Movie!!
Written by gokul krishnan Published on Jul 18, 2023 | 10:48 AM IST | 119
Follow Us
Comments: 0
Karan Johar recently expressed his discontent with the lack of communication among producers and studios regarding release dates for upcoming movies. In a recent social media post, Johar criticized the announcement of the release date for the film 'Merry Christmas' without any prior notification, coinciding with his production 'Yodha.' Johar's comments shed light on the need for unity and collaboration within the film industry, especially during these challenging times for theatrical releases.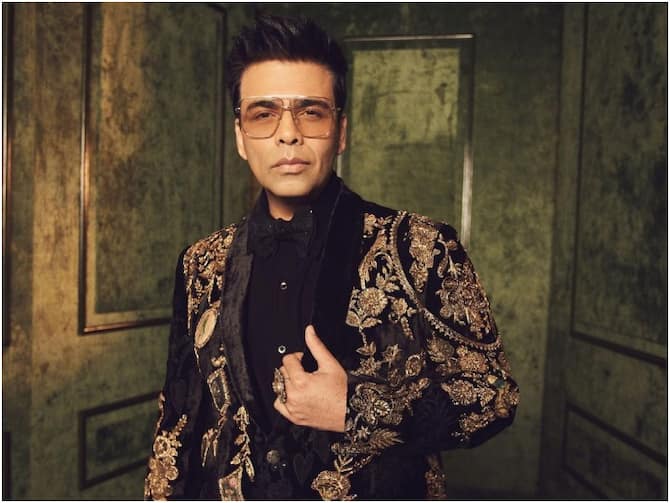 The controversy began when the release date for the much-anticipated film 'Merry Christmas,' starring Katrina Kaif and Vijay Sethupathi, was announced. Unfortunately, the release date coincided with Karan Johar's production, 'Yodha.' However, what seemed to have irked Johar the most was the lack of courtesy shown by the producers of 'Merry Christmas' in not informing him beforehand.
also read: Converting Waste into Sustainable Wealth: The Remarkable Journey of Copper Slag and Gypsum
Taking to his social media account, Karan Johar expressed his disappointment with the situation. In his post, he highlighted the importance of communication and unity within the film fraternity, especially during these challenging times for theatrical releases. Johar emphasized that without proper communication and collaboration, calling the industry a fraternity becomes futile.
Johar's criticism raises a valid concern regarding the need for open lines of communication among producers and studios. In an industry where release dates hold significant importance and directly impact a film's box office performance, it is essential to establish a culture of transparency and mutual respect. By having conversations and notifying fellow filmmakers about release plans, clashes can be avoided, leading to a more conducive and collaborative environment.
also read: Delhi Couple Caught Driving Bike In A Dangerous Way!!
The theatrical landscape has witnessed numerous challenges in recent years, primarily due to the rise of digital streaming platforms and the impact of the COVID-19 pandemic. With audiences having more entertainment options than ever before, theatrical releases face increased competition for viewership. In such a scenario, it becomes crucial for producers and studios to strategize and work together, ensuring the best possible outcome for all parties involved.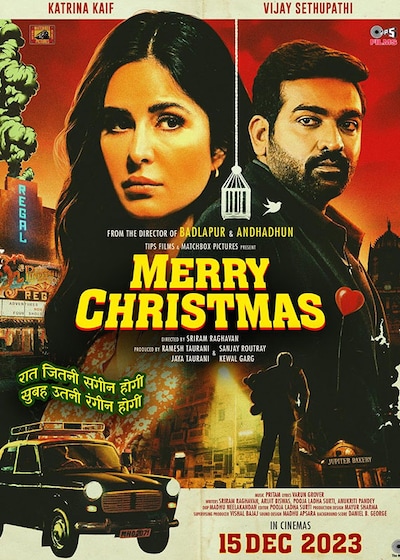 Karan Johar's remark about the film industry being a fraternity highlights the significance of unity and support within the filmmaking community. A fraternity, by definition, implies a close-knit group working towards common goals and supporting each other's endeavors. However, when release dates clash without any prior communication, it raises questions about the fraternity's unity and cohesion. Johar's comments serve as a reminder for all industry members to uphold the principles of collaboration and mutual respect.
'Yodha,' produced by Karan Johar, features Sidharth Malhotra, Disha Patani, and Raashi Khanna in lead roles. The film has been highly anticipated, and its release date was set well in advance. On the other hand, 'Merry Christmas,' a dark comedy thriller directed by Sriram Raghvan, is co-produced by Sriram Raghavan and Ramesh Taurani. The film stars Katrina Kaif and Vijay Sethupathi and has generated significant buzz among moviegoers. While both films promise unique experiences, their simultaneous release on the same date could potentially divide the audience's attention.
also read: Know How Much Vijay Sethupathi Got Paid For Lending His Voice In Maveeran??
In light of this clash, it is essential for producers and studios to establish a system of communication and coordination. This can include early discussions and mutual understanding regarding release dates, ensuring that films with similar target audiences do not overlap. Clear communication channels can prevent unnecessary conflicts and foster an atmosphere of collaboration within the industry.
Here is the post below:
#KaranJohar takes to his social media account to call out the release dates of #Yodha and #MerryChristmas clashing at the box-office. pic.twitter.com/EPVfNYaRO4

— Filmfare (@filmfare) July 17, 2023
Karan Johar's criticism of the announcement of 'Merry Christmas' without prior communication serves as a wake-up call for the film industry. In an era where theatrical releases face numerous challenges, it becomes crucial for producers and studios to work together in a spirit of unity and collaboration. By establishing open lines of communication and respecting each other's projects, the industry can flourish and continue to provide quality entertainment to audiences worldwide. The incident serves as a reminder that true fraternity requires collective efforts and mutual respect among its members, ultimately benefiting the industry as a whole.