"Kamal Should Do Like This" – Fans After Watching This Video
Written by Dhiwaharan Published on Nov 07, 2022 | 12:04 PM IST | 45
Follow Us
Comments: 0
On seeing a video of Hindi Bigg Boss show host Salman Khan cleaning the dirty Bigg Boss house while contestants were pleading him not to do so got surfaced in internet with Tamil Bigg Boss followers expressing their wish of Kamal Haasan doing the same. In the video, Salman was also seen getting into the bathroom and picking up a dirt.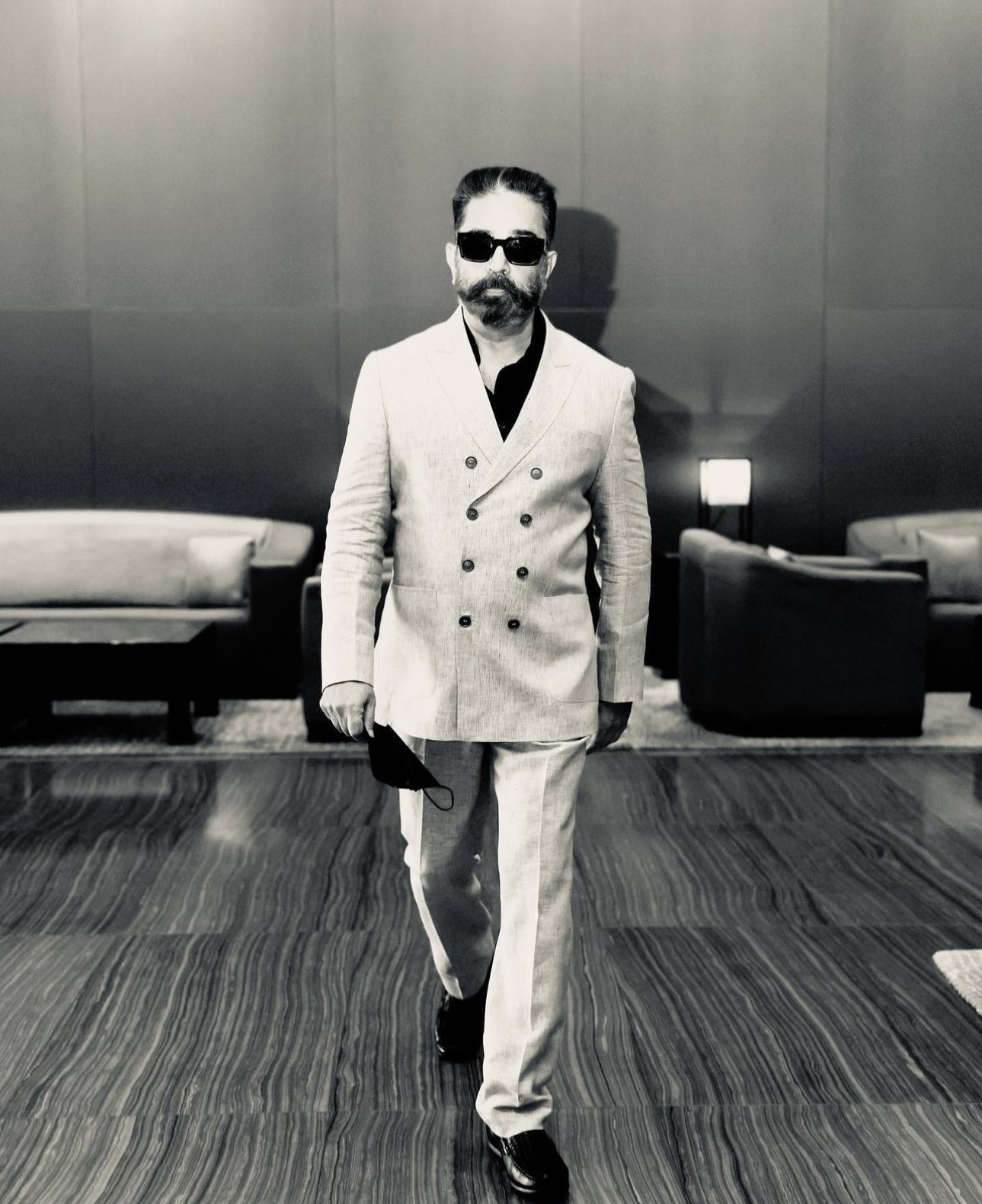 In the weekend episode of Bigg Boss season 6, Kamal Haasan asked the contestants to keep the house clean and eat without leaving waste by explaining them how it would affect the flow of water in the suspension pipe. He also said that it would make it difficult for the sanitation workers to clean it.
The actor cum host also warned the contestants saying that he has the authority to any of them out with a red card if they fail to obey his or the words of Bigg Boss. "I have never done it so far in any season and don't make me to. Future of this show's contestants is important for me" Kamal Haasan said.
Now, fans shared a video of Hindi Bigg Boss host Salman Khan cleaning the house while the contestants pleading him not to do is doing rounds in social media platforms. "Kamal sir should do like #Salman 🔥" a user said on seeing the video whereas another user said "Recreate pannuvanga pola intha season la"
Check out some of the reactions below :
#Kamal sir should do like #Salman 🔥 #BiggBossTamil #BiggBossTamil6 pic.twitter.com/pUv0QzgnWj

— BIGG BOSS 6 (@Bigggbosss6) November 5, 2022
avare ipo la nika mudiyama ukandhu host panitu irukaru idhula enga cleaning la panuvaru

— νк fαи gιяℓ (@viratian_divs_) November 6, 2022
No need.. Nama tamil ppl avlo mosam ila.. Sonna tiruthikuvanga.. Nama tamil bb house ivlo unhygienic ah lam ila..

— Riiya (@Rya_ExoL) November 6, 2022
See how they keep their bed and clothes. The clothes were piled up on the outside chair and bed. So, messy

— Yathuna N (@YathunaNK) November 6, 2022
திருந்திடுவானுகளா மடப்பயலுவ?#Azeem தவிர யாரும் தன் தட்டை பொறுப்பாக கழுவதில்லை.. #rakshita #Ayesha பரவாயில்லை…#Amudhavanan is worst.#BiggBossTamil #BiggBossTamil6

— Sankar (@SankarSingai) November 5, 2022
mad respect for this man https://t.co/bwlUfbcJ2E

— thivashinii🦕 (@thivashinii) November 7, 2022
Recreate psnnuvanga pola intha season la https://t.co/Hh8q2gnjMs

— Dr.Vijay (@VichithraGupta) November 6, 2022
Idhuku ipo fire vitutu, apram idhe scene inga panna, adhulaiyum nottam kandupudipanga namma audience. TV Show eh romba personal eh eduthutu paatha idhan prechana. Be it trolling,abusing, taking somethings very personal.etc https://t.co/GsV1znpByq

— $@♤@ (@monkeyshowcrazy) November 6, 2022
Don't worry… upcoming week script ithu than 😍 https://t.co/GWWK6UoOVn

— Arun Siva… (@ArunSiva77__) November 6, 2022
I remember Kamalhassan asking #Aajeedh , 'please define cleanliness for me' after he suggested Aari could have picked up that rubbish instead of pointing it out 3 times .A person can pick up another person's rubbish one time , two time but for 105 days no one can live with filth https://t.co/3wnLuttPSC

— Raiya (@RaiyaReanna) November 6, 2022
💥💥💥@ikamalhaasan pls do consider…if they are not changing#BiggBossTamil6 https://t.co/Fp0AwcbqTO

— Dr.Ilavarasi (@Ilavarisirk) November 6, 2022
Salman mams ena avare clean pantu poraru woww🔥😵#Biggbosstamil6 https://t.co/gdgRAZZtCg

— 𝘼𝙧𝙪𝙣🐼 (@opinier27) November 6, 2022