Rahul Bose, a familiar face in Tamilnadu for his appearance in Kamal Haasan's Vishwaroopam has posted a video in his official twitter account which is going viral across the Internet. The video is about nothing but a bill amount of two bananas in a luxurious hotel.
[wp_ad_camp_1]
The 51 year old actor was asked to pay Rs.442 for just two bananas. On Monday, the 51-year-old actor shared a video on Twitter complaining about the bill. "You have to see this to believe it. Who said fruit wasn't harmful to your existence?" before concluding with a hilarious hashtag- #GoingBananas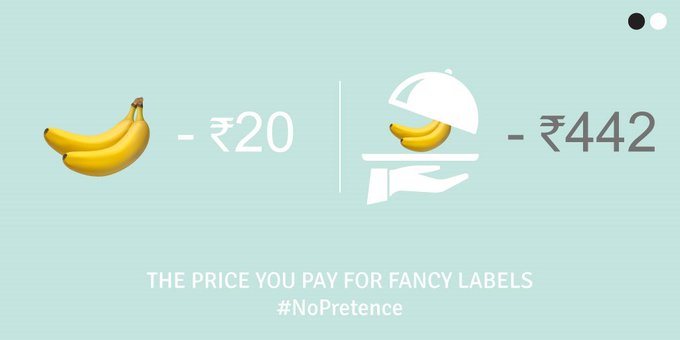 Check out the video he uploaded here :
You have to see this to believe it. Who said fruit wasn't harmful to your existence? Ask the wonderful folks at @JWMarriottChd #goingbananas #howtogetfitandgobroke #potassiumforkings pic.twitter.com/SNJvecHvZB

— Rahul Bose (@RahulBose1) July 22, 2019
 In the 38-second video, Rahul Bose praises the hotel before saying that he had asked for the fruit while working out in the gym. He then shows the bill, where he was charged Rs. 442 for a full "fruit platter". "They're just too good for me," the actor remarks sarcastically before the video ends.
As soon as he uploaded the video many people started reacting and slammed the hotel for what they did. Many shared their Rahul Bose moment as well. Check out some their reactions here :
Reverse Rahul Bose moment: Was in Bengal recently. My colleague and I had tea from a road side joint. Gave him a 20. The shop owner asked for 4 Rs. I thought, Rs. 12 for tea was expensive. The shopkeeper returned the 20.

— Ram (@ramprasad_c) July 24, 2019
Everyone's Rahul Bose moment was paying 200 INR for 1 GB data till 2016

— Rishabh Srivastava (@AskRishabh) July 25, 2019
The banana given to Rahul Bose by #JWMarriott pic.twitter.com/NTI4drDqjz

— Cherry Dimple (@realshailimore) July 24, 2019
Hi @RahulBose1…
I bought these for 30 ₹…
.
.#RahulBose #Banana pic.twitter.com/20ZFwD7Rcs

— Bhatakta Tweet (@BhataktaTweet) July 24, 2019
Rahul Bose needs to visit PVR for popcorn & coke combo. JW Marriott is just a Dhaba.

— Trendulkar (@Trendulkar) July 24, 2019
 [wp_ad_camp_1]
#RahulBose
.
2 Banana is only 442/-rs in 5star Hotel.. this is very Low rate..
.
In Tamil Nadu Appollo Hospitals give a bill of 6.5crore rupees for 2 Idly..
.
(Check out the Jeyalalitha (Ex. CM) of TamilNadu Hospital Bill news)

— Mohanraj T (@mohanuvan) July 24, 2019
When you are at a five star hotel and your gf orders Bananas.#RahulBose #JWMarriott pic.twitter.com/bef3yOxErN

— Kshetrabasi Patra (@gentleman_jitu) July 24, 2019
This is not something new in theatre they charge us 200₹ for popcorn which is available at 20₹ outside the mall . Every where is loot but it's never big news . I think govt should take action against such institutions. #RahulBose

— Dil se Indian 🇮🇳 (@Indian00710) July 24, 2019
 Now, the Chandigarh Deputy Commissioner and Excise and Taxation Commissioner Mandip Singh Brar has ordered a high-level investigation into the matter.
[wp_ad_camp_1]
In a statement to Indian Express, Brar said, "Taking cognisance of the video and bill posted by the actor, I have ordered an investigation. I have directed Assistant Excise and Taxation Commissioner (AETC) Rajeev Chaudhary to conduct a thorough probe on how the hotel had charged GST on fresh fruits. Strict action will be taken if found guilty."