Kamal Haasan Says That Regrets For Titling His Film As "Devar Magan" !! WATCH !!
Caste
Films
Kamal Haasan
Kollywood
tamilnadu
CM / Updated: 2019-10-24
14:32 IST
By Dhiwaharan
Kamal Haasan, the busiest man in the town now is taking part in the shoot of Indian 2, hosting Bigg Boss show, giving press meets on behalf of his political party Makkal Needhi Maiam simultaneously. Recent news confirmed that the actor/politician is all set to host the next season of Bigg Boss as well.
[wp_ad_camp_1]
The actor/politician has recently attended the press meet of Vikatan and answered to some of the most controversial questions from the reporters of Vikatan. In the meet, he revealed that Marudhanayagam might not take off due to his commitments of his political party.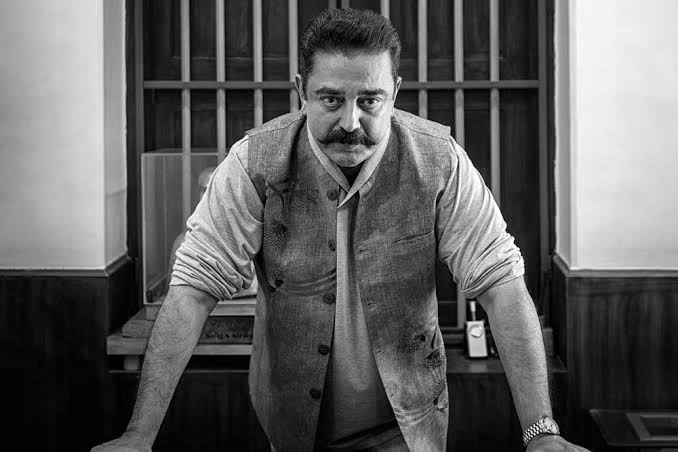 One of a reporter asked Kamal Haasan why he is making films with the titles of caste names such as Devar Magan and Sabash Nayudu when our Tamil culture is trying to avoid caste names since 1930. He also asked why no filmmaker titled a lower caste name to their film till now. As a third question, the reporter asked how Kamal Haasan feels about a song from "Devar Magan" instigating some caste oriented people from south districts to celebrate their castes.
To his questions, Kamal said that it is just an accident and they three (Kamal, Musician Ilayaraja and Lyricist Vaali) never intended to make people do violence in the name of caste through their song. "For that accident we three have to ask apologize. The song was only made to glorify the protagonist role and we didn't comprise anything related to caste in that song" Kamal Haasan said. "We have apologized for that many times and if I have to do Devar Magan again, I won't title it as "Devar Magan" but it was required at that period of time." he added.
WATCH THE VIDEO HERE :
Source : Vikatan
[wp_ad_camp_1]
To the question about the film titles on lower caste, Kamal said that he himself discouraged it in his own "Narpani Iyakkam". The actor said an example of one of his worker added his caste name after being criticized by his fellow workers. He said that he hopes for a change soon and added that he is proud of being a tool in changing it.
Being a multi talented artist, Kamal Haasan is known for his achievements in his film career. Haasan has won awards including three National Film Awards, the second-most by any Indian actor, and nineteen Filmfare Awards. His production company, Raaj Kamal Films International, has produced several of his films.
[wp_ad_camp_1]
On February 21, 2018, Haasan formally launched his political party, Makkal Needhi Maiam. The party's flag displays six joined hands in a circle in alternate red and white colours with a white star at its centre in a black background.
Comment your views on the answers of Kamal Haasan !!