Kamal Haasan Raised Voice Against 9 PM Campaign When Other Top Actors Failed !!
Written by Dhiwaharan Published on Apr 06, 2020 | 14:17 PM IST | 145
Follow Us
Comments: 0
While the entire country did what Prime Minister Narendra Modi exactly said on Friday morning, Actor and politician Kamal Haasan expressed his disappointment with a long note. He asked Modi if the union government wanted to be a "balcony government only for the balcony people". He mentioned about the implementation of 21 days lockdown announcement with just 4 hours to go which left many people in lowest rung of the social and economic level left puzzled.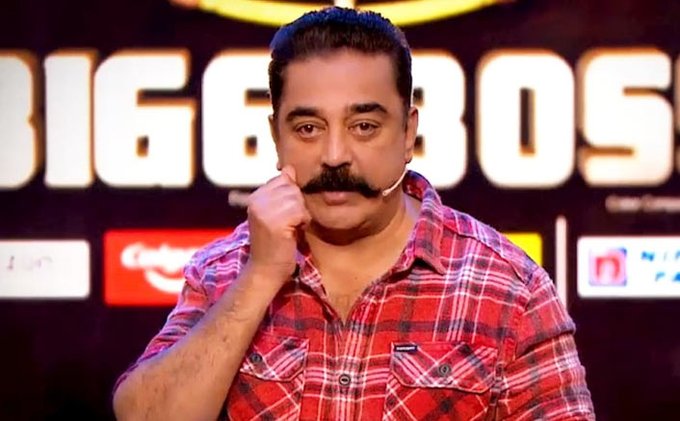 Kamal Haasan, in his three page letter, compared Prime Minister's decisions in announcing lockdown with a decision he made three years ago regarding demonetisation. "My biggest fear is that the same mistake of demonetisation is being repeated albeit at a much bigger scale. While demonetisation led to loss of savings and livelihood of the poorest, this ill-planned lockdown is leading us to a fatal combination of loss of both life and livelihood," Kamal Haasan's letter to the Prime minister read.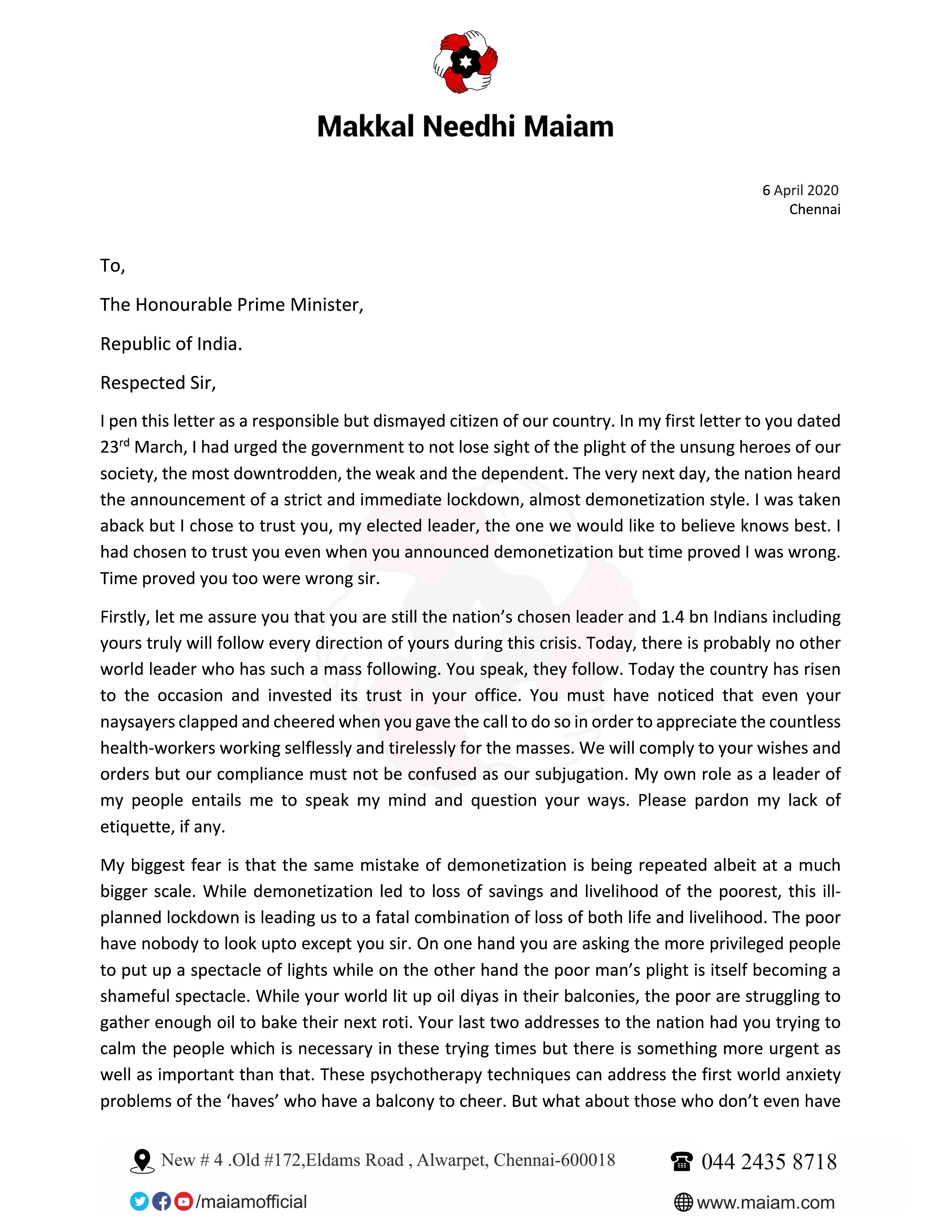 "while your world lit up oil diyas in their balconies, the poor are struggling to gather enough oil to bake their next roti. Your last two addresses to the nation had you trying to calm the people which is necessary in these trying times but there is something more urgent as well as important as that. These psychotherapy techniques can address the first world anxiety problems of the "haves" who have a balcony to cheer. But what about those who don't even have a roof on their heads ? I am sure you don't want to be a balcony government only for the balcony people by completely ignoring the poor who are biggest constituent of our society, our support and the foundation on which the middle class, the well-to-do and the rich build their lives." The filmmaker directly slammed.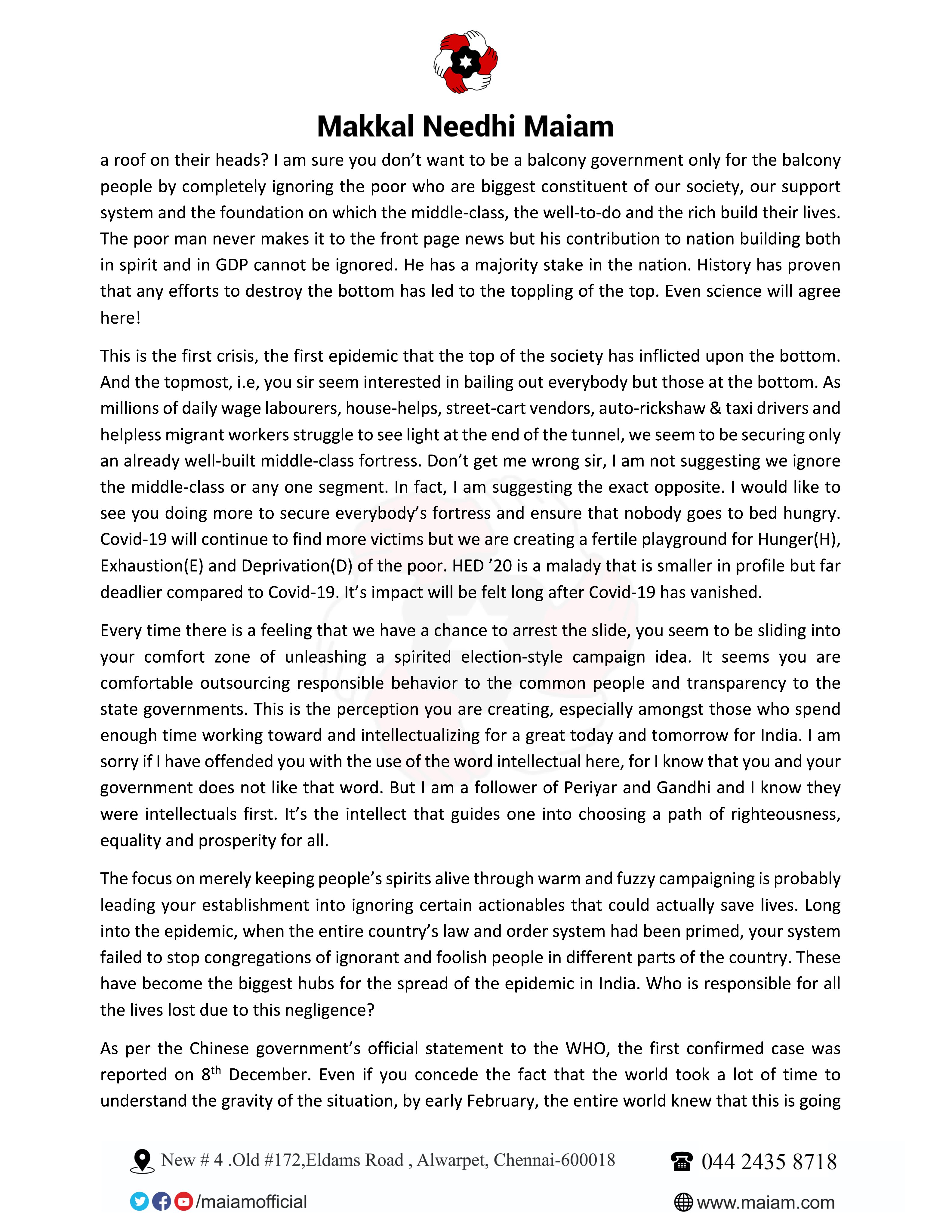 He says that the COVID 19 is inflicted by top of the society upon the bottom. "As millions of daily wage labourers, house helps, street cart vendors, auto rickshaw and taxi drivers and helpless migrant workers struggle to see the end of the tunnel, we seem to be securing only an already well built middle class fortress." his statement read.
Kamal Haasan further questioned why it took that late to take an appropriate action when the first case of Coronavirus in India registered on 30th of January. It is notable Modi announced 21 days lockdown on 23rd of March 8 pm with 4 hours left for the lockdown to be implemented. "When we eventually woke out of our slumber, you ordered an entire nation of 1. billion people to shut down within 4 hours. A mere 4 hour notice period for the people when you had a 4 month notice period ! Visionary leaders are ones who work on solutions long before problems become big" his letter said. "I am sorry to say that sir, this time your vision failed" he added.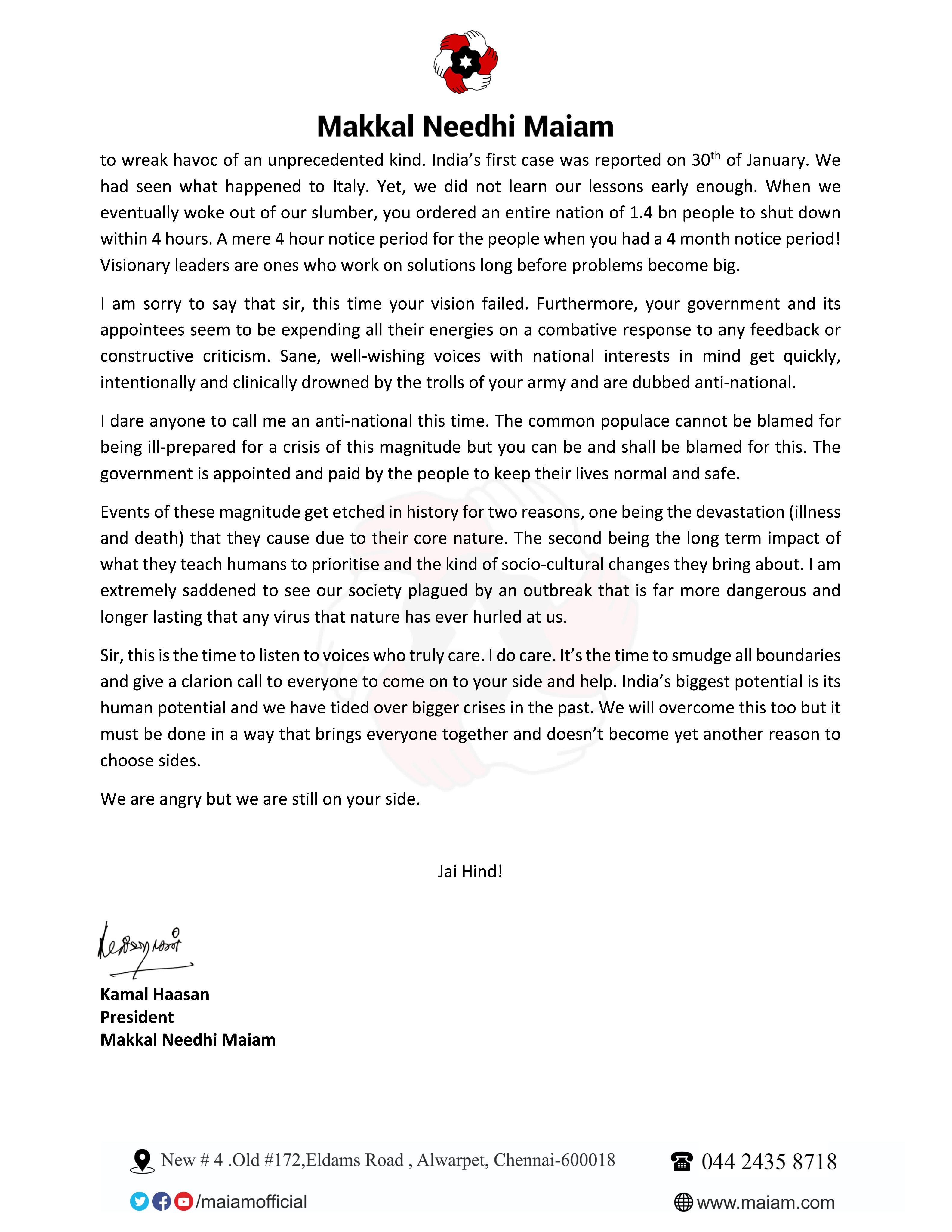 Suggesting the Prime minister that he truly cares for the nation and its people, Kamal Haasan said that it is time to listen to the voices that truly care. "We are angry but we are still on your side, Jai Hind" the letter ended. "My open letter to the Honourable Prime Minister" he wrote to share it in his official twitter account.
My open letter to the Honourable Prime Minister @PMOIndia @narendramodi pic.twitter.com/EmCnOybSCK

— Kamal Haasan (@ikamalhaasan) April 6, 2020
As top actors of India such as Rajinikanth, Mohan Lal, Amitabh Bhachchan, Siranjeevi, Akshay Kumar acted according to the words of our Prime Minister on Sunday night, Kamal Haasan happens to be the only actor to raise voice against him without lighting candle or torches.