Articles
Kamal Haasan & Lokesh Kanagaraj's "Vikram" Title Teaser Was Copied ?? WATCH
The most awaited title teaser of "Kamal Haasan 232" released in youtube by its director Lokesh Kanagaraj and Producer/ Actor Kamal Haasan. Titled as "Vikram", the film became the first Tamil feature to have a 142 seconds long motion video teaser just for the release of the title. Lokesh who identifies himself as an ardent fan of Kamal Haasan, is being highly lauded by his colleagues and by the fans of Tamil cinema.
[wp_ad_camp_1]
The title teaser shows Kamal Haasan donning a black full shirt, folding it a bit enough to expose the Kada he is wearing as he did in his 1988 film Sathyaa and black trousers with salt and pepper hairdo. The teaser opens with a large villa located amidst a forest in which Kamal Haasan is cooking a lavish South Indian entree. In the meantime, he is also making it sure that his weapons are fully loaded and ready to take down at least a small army.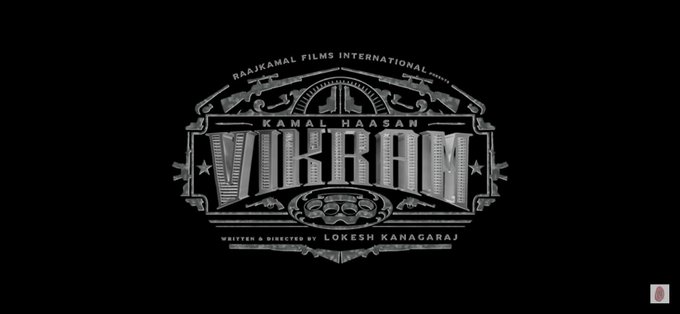 The guests who are entering the villa are Policemen and Politicians which we could discover through a couple of frames. They who are wearing masks, are all set to taste the meal prepared by Kamal Haasan. Minutes before starting the party, Kamal who looks around and checks if they were all are present, politely asking "Aaramikkalangalaa ??" (Shall we start ??) to the audience and to the enemy who is sitting right in front of him.
Watch the title teaser here :
Just before the end, Kamal throws the axes which were hidden under the dining table towards the enemy and the title "Vikram" appears with the background vocal of his 1986 crime film of the same name. Sathyan Sooryan is going to crank the camera for the movie whereas Philomin Raj handles the edit. Anirudh Ravichander is going to compose music for the film and Kamal Haasan bankrolls the film under his own banner Raaj kamal internationals.
As soon as the title teaser released, it went insanely viral across the internet with millions of positive reactions. As of now, the teaser was liked by 3 lakh people with a views of 2 million plus. Now, to our surprise, a number of online users emerged saying that the making of this title teaser was copied from the teaser of season 2 of Narcos : Mexico, an American crime drama television series.
Watch the teaser of Narcos Mexico season 2 here :
[wp_ad_camp_1]
Check out some of the tweets of the twitter users who are believing that the work of Director Lokesh Kanagaraj and crew were copied :
#Vikram Adei Naa silrthu poi silraya yellam vitu erinjanae da …But posukunu intha teaser kuda #NarcosMexico teaser aa appatama Copy adichu vechuteenglae da …..🙄🙄

— pavithran (@pavi794) November 7, 2020
lokesh matikita pangu 😂😂😂 pic.twitter.com/BdfDGeObyF

— Eduardo saverin (@fincherist) November 7, 2020
Copy cat work in #Vikram title teaser exposed. Copying and stealing the work of international artists is not new to #KamalHaasan 😅😂😂 https://t.co/e7SA9k7edS

— Rajini Fans Germany 🇩🇪 (@RajiniFCGermany) November 7, 2020
Nothing other than humans sitting and breaking bread in a closed atmosphere is similar in these two teasers. Apart from the few, many disapproved the comparison of these two teasers and slamming those who are trying to flaunt their world cinema knowledge by defaming a creator's work of art by accusing it as a copied one.
Check out some of such tweets below :
பார்த்தா copy ,நடந்தா copy , சிரிச்சா copy , அழுதா copy , தின்னா copy, தூங்குனா copy , உன்ன மாதிரி ஊம்பிட்டு இருந்தா copy nu சொல்லிட்டே போகலாம்ல#Master

— PANGU Veriyan🔥 (@Turtlekumaru) November 7, 2020
[wp_ad_camp_1]
@ikamalhaasan doesn't need to copy from any other actors, he has been setting trends from 70's itself !!!

Don't compare a legend…..#Vikram #Valimai

— திவ்யதர்சினி (@DivyaD96) November 7, 2020
Mada p***ainga NARCOS cut kum #Vikram motion posterkum ulla script difference kooda threiyama copy nu urundittu irukaanunga. Ssshhhbaaa neenga periya ulaga cinema 🐛🔥dhan. Moodinu pongadaa pic.twitter.com/6LavyEsmna

— Cineversal Studios (@CineversalS) November 7, 2020
Comment your views on people comparing these two teasers !!