Kamal Haasan Appeared In A Television Ad !! Check Out The Mixed Reactions From Viewers !!
CM / Updated: 2018-12-17
13:06 IST
By Dhiwaharan
Makkal Needhi Maiam chief Kamal Haasan said Sunday his party has started preparing for the general election but declined to speak on possibilities of forming an alliance with other parties.
[wp_ad_camp_1]
Mr Haasan has been touring Tamil Nadu as part of his efforts to strengthen his new party. Asked if he would go it alone or ally with other parties for next year's Lok Sabha election and by-polls to 20 assembly constituencies, he said, "Such things cannot be said now and it cannot be disclosed to the media. Some sections of media are imagining things."
[wp_ad_camp_1]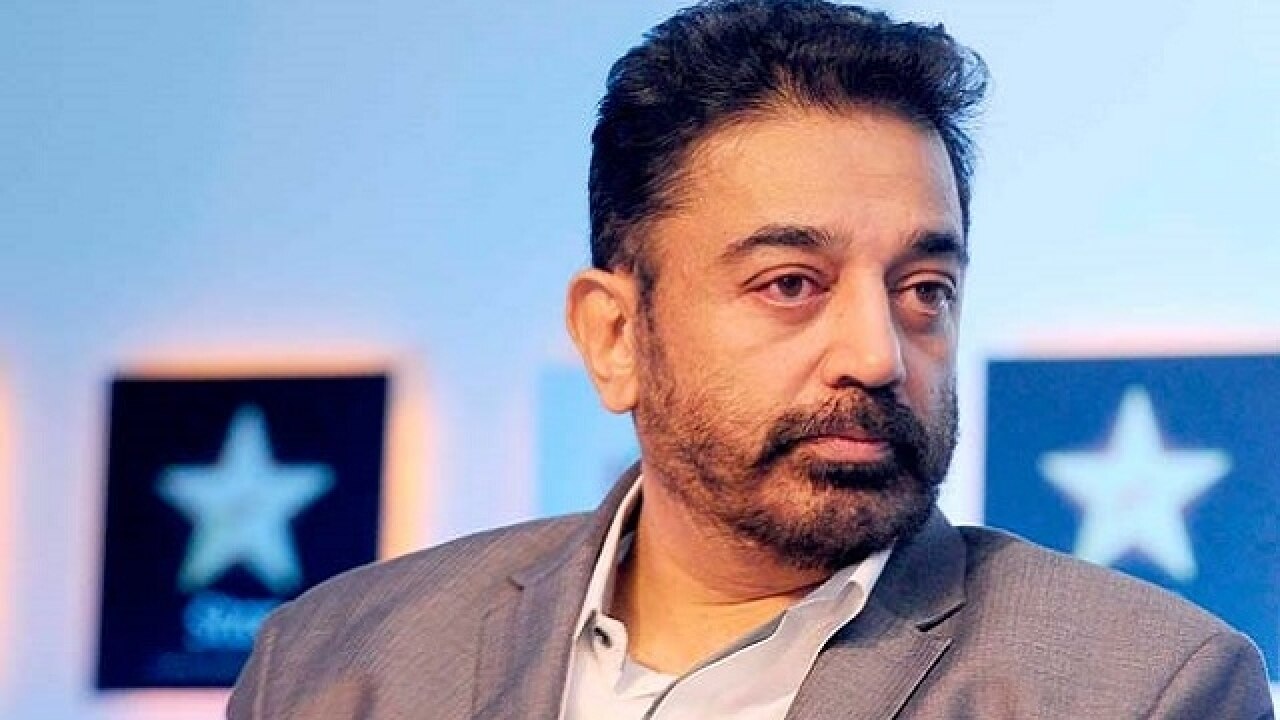 "We will do only what is good for people," the MNM leader, before his visit to the villages hit by Cyclone Gaja in November, told reporters at the airport in Tamil Nadu capital, Chennai.
Kamal Haasan, the first top Tamil celebrity to host a Tv show. Before that he appeared in Pothys commercials. Following his Bigg Boss show many celebrities including Vishal, Vijay Sethupathi are hosting Tv shows now.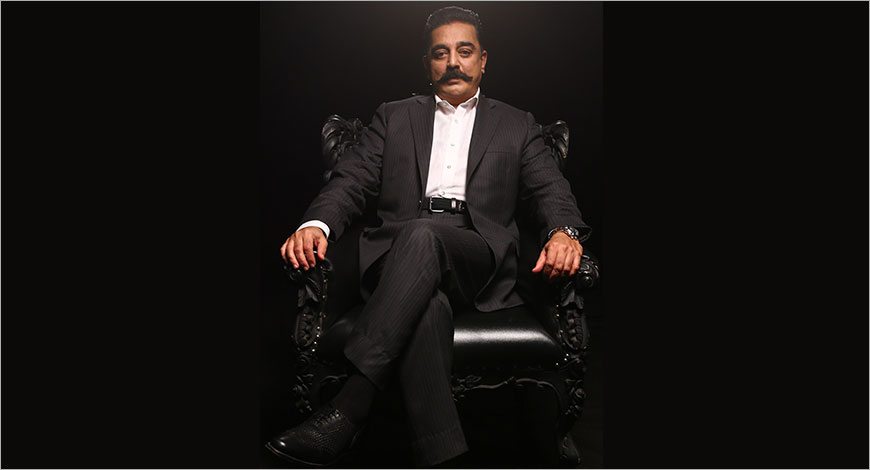 Yesterday a commercial of Kamal haasan released in which he is seen doing a role of a customer who wants Tv connection for his house. Actor Pasupathi with whom he shared screen earlier in the movie Virumandi also acted in the ad as shop owner.
[wp_ad_camp_1]
It showed Kamal bargaining with Pasupathy to increase the rate of the star value back in a rural coimbatore slang where as Pasupathy getting frustrated and says 25 rupees is enough.
Watch the advertisement here :
#StarValuePack டிசம்பர் 29 க்கு முன்னாடி வாங்குங்க உங்க ஸ்டார் வேல்யூ பேக்! @ikamalhaasan @starindia pic.twitter.com/YraozP4XL1

— Vijay Television (@vijaytelevision) December 16, 2018
After announcing his political party, Kamal never seen in any advertisements. After seeing this Star Value Pack ad people got surprised and expressed their first thought in social media. Check out some of them here :
விளம்பரத்துல நடிக்கமாட்டேன் நடிச்சாலும் அந்த பணத்த மக்களுக்காக பயன்படுத்துவேன் சொல்றதுலாம் 🔥

ஆண்டவர் @ikamalhaasan 🙏🏼 pic.twitter.com/nu2acwF5Is

— En Uyir விஜய் ❤ (@Karthik22VJ) December 16, 2018
இப்ப இருக்குற நடிகர்கள் கிட்ட இருக்குற பணம் கூட கமல் கிட்ட இல்ல, அதை பத்தி கமல் கவலையே படல : @Itisraj1990 மாதிரியான ரஜினி ரசிகனுக்கு சமர்பணம். இப்ப விளம்பரத்துல சம்பாதிச்சாலும் அதையும் மக்களுக்குத்தான் பயன்படுத்துவார் #KamalHaasan pic.twitter.com/GX0tlloe4B

— அன்பே சிவன் 💙 (@SakalaVallavan) December 16, 2018
Kamal Hassan has started copying rajini sir it seems.
Even in action scenes 😂
We all know Kamal had slow motion talking style .once in a blue moon he used to talk quickly 😂
Here in this ad just recall how rajini sir used to speak in comedy scenes 😂
It's almost same style

— Sana_khan (@AnnaTom10) December 16, 2018
Our #KamalHaasan sir has become a almost -Brand ambassador for #VijayTv although its a hilarious ad it raises a serious question over the link that Kamal Hassan & Vijay Tv pic.twitter.com/HVFDXc9RS4

— Ayyappa Kumar (@Ayyappakumar10) December 15, 2018
"ஏனங்க அதுவும்
இருப்பத்து அஞ்சுக்குள்ள சேருமா"

தட் சக்திவேல் கவுண்டர் பார்த்த Moment 😎💕💕
தட் கோயம்புத்தூர் பாஷை
👏👏👏👏👌👍 pic.twitter.com/me3wXBDvXo

— KamalHaasan ➖ Our Pride! (@KHOurPride) December 16, 2018
கமல் விளம்பரத்தில் நடிச்சதை இவ்ளோ கேலி பண்ண என்ன இருக்கு? நடிப்பு அவர் வேலை. எதுல நடிக்கணும், அந்த வருமானத்தை என்ன பண்ணனும்னு முடிவு பண்ற உரிமையும் அவருக்கு இருக்கு.

— சௌம்யா :)) (@arattaigirl) December 16, 2018
Have all of you seen the new star package ad with @ikamalhaasan? Pure genius 😍
Why the hell would you leave cinema?!#KamalHaasan #StarValuePack #StarBharat

— Shruthi (@Shruthi15217715) December 16, 2018
🥶😬🥶😬🥶😬

My response when I watch @ikamalhaasan sir on #StarValuePack advt on small screen. pic.twitter.com/KhgPE15aXS

— Nayasri🙋🏻‍♀️ (@nayasre_) December 16, 2018
Gounder to Kamal Sir: Take the 25 rupees man 😂🤣@vijaytelevision #StarValuePack pic.twitter.com/tqktbDfhew

— Sivakumar (@Siva_Sachinist) December 15, 2018
// கூட்டணி வதந்தி எதிரொலி.. கருணாநிதி சிலை திறப்பு விழாவில் கமல்ஹாசன் பங்கேற்கவில்லை //

பூச்சி முருகனை வைத்து அழைப்பிதழ் கொடுத்ததே நீ வரவாணாம்னு தான் பாசு. @ikamalhaasan விஜய் டிவியில் டாய்லட் விளம்பரத்துல எப்ப வரீங்க ?

— 🔥🔥🔥🔥 Ravi (@senthazalravi) December 16, 2018
#Indian2 First Look varum nu paatha!!#StarValuePack ad varuthu
😁 pic.twitter.com/eGPWNqSCkA

— arunprasad (@Cinephile05) December 15, 2018
கல்யாண மண்டபம், ஸ்கூல் காலேஜ் கட்டி மக்களிடம் பணத்தை வாங்கி வருமான வரித்துறையை ஏமாத்தி பிழைக்கிறவனை பிரமிப்பாகவும்…
விளம்பரத்தில் நடித்தாலும் நேர்மையா வரியை கட்டுபவனை ஏளனமாகவும் நினைப்பது… மனவியாதி.

— 🍃🍁 Rajesh 🍁🍃 (@kaadhale_aadhal) December 16, 2018
What do you think on this Kamal acting in that advertisement ?? Comment below !!