Kalidas Jayaram Got Thrashed For Tagging His GF In This Story !!
Follow Us
Comments: 0
Kalidas Jayaram  Hilariously posted an story in Instagram Exchange with His Girlfriend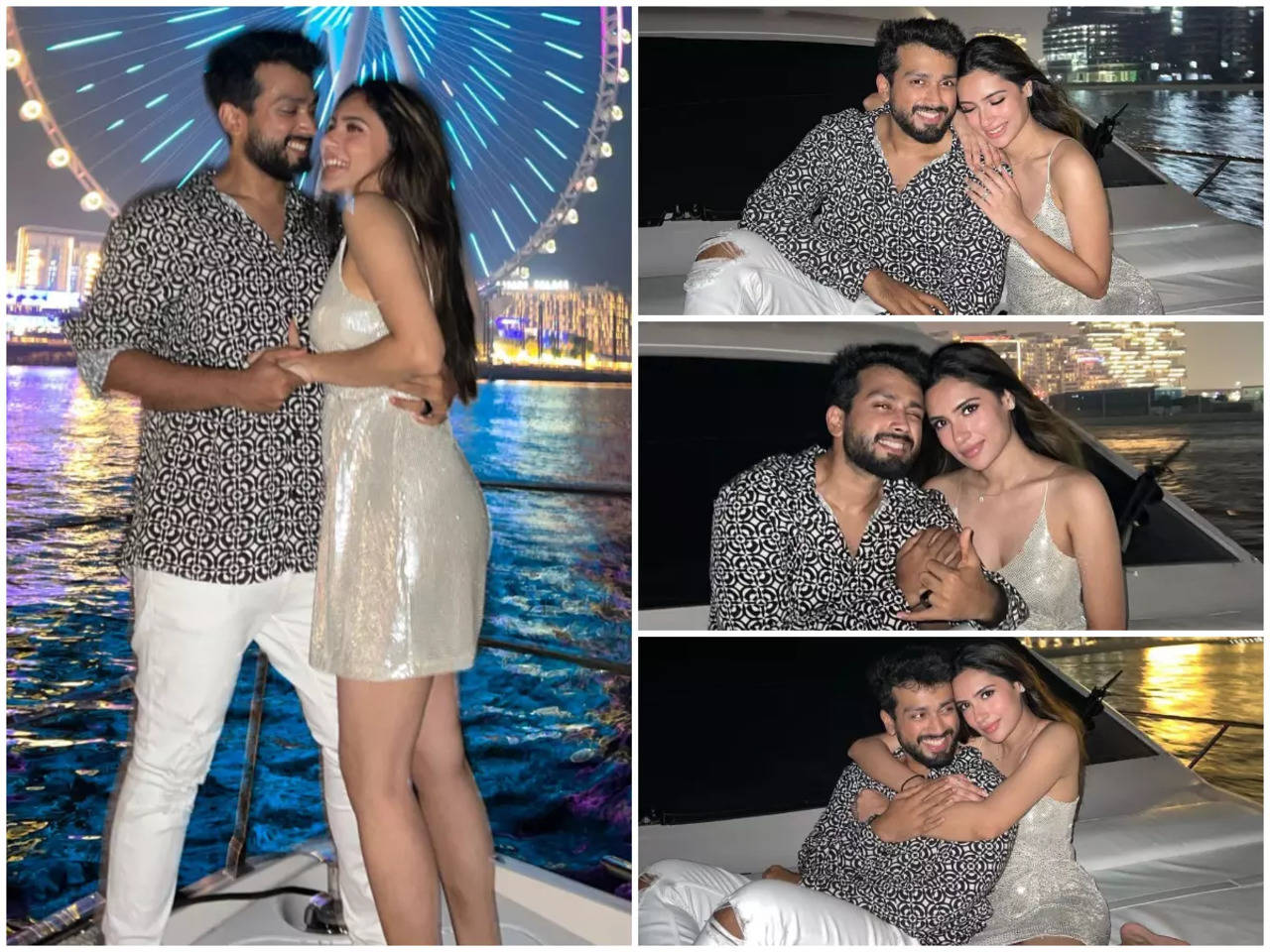 KALIDAS JEYARAM WITH HIS GIRLFRIEND
In the realm of social media, celebrities often use platforms like Instagram to engage with their fans and share glimpses of their personal lives. Kalidas Jayaram, the son of renowned Malayalam actor Jayaram, recently caused quite a stir when he posted a story on Instagram mentioning his girlfriend. In his story, he tagged her in a video with a rather humorous caption. The video was an excerpt from an upcoming Barbie movie set to release on July 21st. Kalidas' girlfriend urged him to watch the movie, and in response, he shared a witty comment, using a dialogue from actor Dhanush's debut Tamil film. Let's delve into this amusing interaction and explore the details further.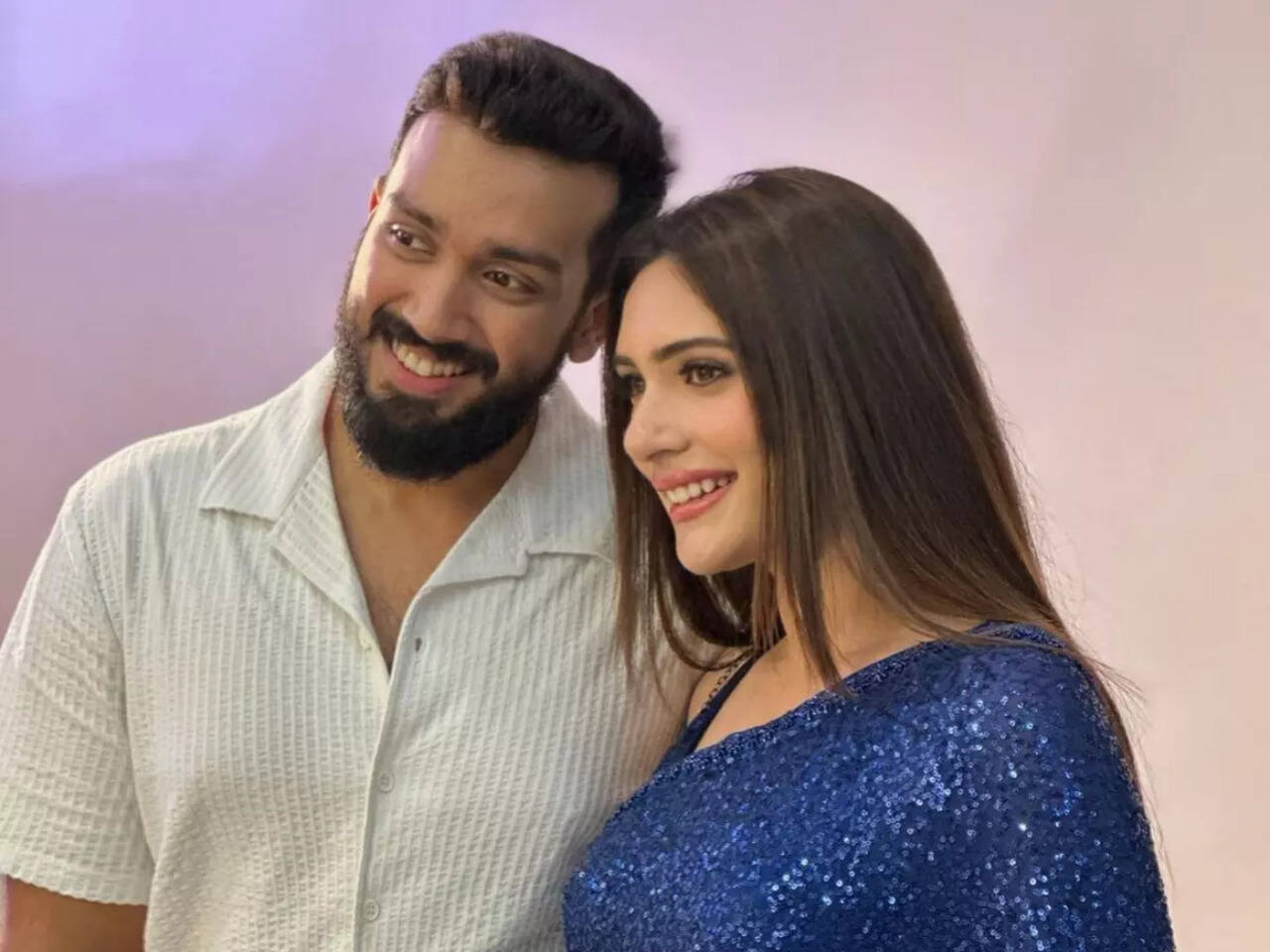 KALIDAS JEYARAM WITH HIS GIRLFRIEND
Also read: Krishnagiri : Three Men Arrested For K*lling A Woman In Forest!!
Kalidas Jayaram, a prominent figure in the Malayalam film industry, surprised his followers when he took to Instagram to share a story featuring his girlfriend. The story gained immediate attention, as fans eagerly awaited to learn more about the couple's dynamics. Kalidas tagged his girlfriend in a video clip that showcased a scene from an unreleased Barbie movie. His girlfriend, excited about the film's release on July 21st, playfully called on Kalidas to join her in watching it.
Kalidas Jayaram shared this meme and tagged his girlfriend pic.twitter.com/cfFLsvEleo

— Viral Briyani (@Mysteri13472103) July 17, 2023
Kalidas, known for his sense of humor, responded to his girlfriend's invitation with a clever and comical comment. He shared a video featuring a dialogue from Dhanush's debut Tamil movie, where the actor humorously questions his own manliness by saying, "Do you think I'm a coward? Or am I not a manly man?" Kalidas tagged his girlfriend in the video, implying that he found her invitation amusing. His light-hearted response showcased their fun-loving relationship and left fans curious to see how his girlfriend would react.
Another day. Another guy insecure with his masculinity.
Enangada ipdi emathurenga. Liars everywhere parading to be progressive. pic.twitter.com/ZfbKe6WTtM

— Flubber (@ImhereButAmI) July 16, 2023
Also read: Thalapathy Vijay Faced Penalty For Breaching Law!!
As soon as Kalidas Jayaram's Instagram story surfaced, fans flooded the comments section with excitement and curiosity. They eagerly anticipated his girlfriend's response and speculated on what she might say. The comment section buzzed with anticipation and humor as fans shared their own witty replies and encouragement for the couple. This playful exchange between Kalidas and his girlfriend served as a delightful break from the monotony of daily life, providing a moment of joy for their followers.
Kalidas Jayaram's Instagram story highlights the influence and impact of social media in the lives of celebrities. Platforms like Instagram have become an integral part of a celebrity's persona, allowing them to connect with their fans on a personal level. Fans eagerly follow their favorite stars' accounts, eagerly awaiting updates and insights into their lives. In this instance, Kalidas used Instagram to showcase his playful side and engage with his followers in a light-hearted manner.
now these feminists clowns having pblm with kalidas jeyaram who was joking about barbie with his girlfriend!!!! don't ever come near me you stinky wokes uwak 🤮 pic.twitter.com/83G1g6TFiJ

— bala (@numbesteva) July 16, 2023
Celebrity Relationships in the Limelight  The relationship between a celebrity and their partner often attracts significant attention and speculation from the public. Fans are naturally curious about their favorite stars' personal lives and enjoy witnessing the dynamics between celebrity couples. Kalidas Jayaram's Instagram story provided a glimpse into his relationship, allowing fans to witness the humorous banter between him and his girlfriend. This relatable interaction resonated with fans, fostering a sense of connection and familiarity.
Also read: Bigg Boss Promo Is Ready !! Contestants List Out
after seeing that unfunny, sexist, ignorant story of his, i wish kalidas never got to play that role that brought him laurels in thangam.

— sad barbie 🩷 (@pavitrash_) July 16, 2023
Kalidas Jayaram's recent Instagram story featuring his girlfriend and their playful exchange brought joy and laughter to his fans. The humorous video and witty comment showcased the couple's lightheartedness and created an enjoyable moment on social media.
Shame on Kalidas Jayaram who grabs all trans roles on their cinema work and shares transphobic memes. pic.twitter.com/izHx9dFr0I

— ⎝⎝✧ᴧ∂իε𝚎𝖗ᴧ✧⎠⎠ (@AdheeraV2) July 16, 2023
As fans eagerly await the release of the Barbie movie on July 21st, they will undoubtedly keep an eye out for further updates from Kalidas and his girlfriend. This entertaining episode serves as a reminder that even celebrities have their funny and relatable moments, making them more accessible and endearing to their fans.