Kanal Arasan, son of late politician "Kaadu Vetti" Guru who was elected as a Member of the Legislative Assembly in Tamil Nadu two times, warned Suriya and demanded an apology from him over the usage of alleged "Vanniyar" references in the actor's recently released "Jai bhim" film. He said that Suriya can't do anything if 10,000 plus people surround his house and also said that the 5 police officials who were guarding the actor's house can't protect the actor from them.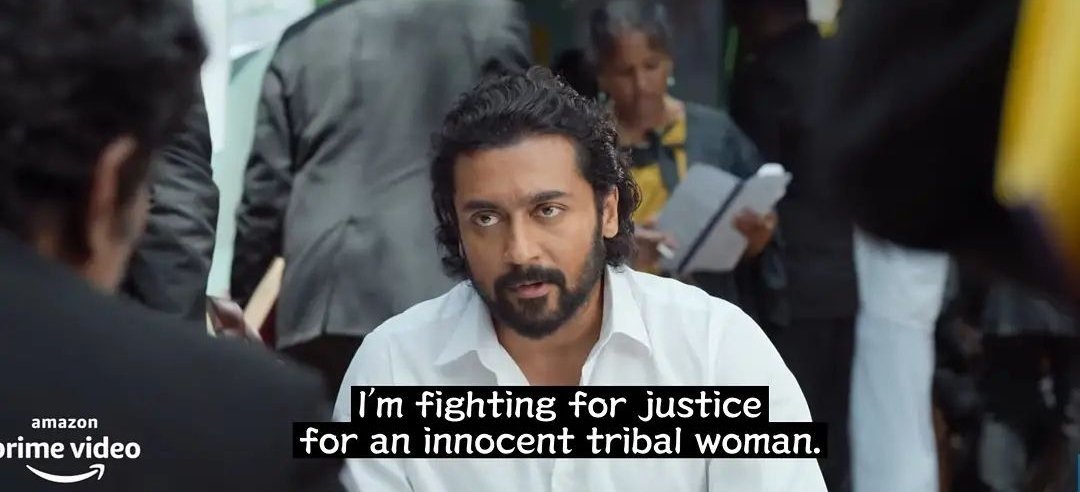 Ever since getting released, Suriya's "Jai bhim" is facing both accolades and controversies from public and political party leaders. CM MK Stalin, MNM leader Kamal Haasan, VCK leader Thirumavalavan watched the movie and lauded Suriya for choosing such a subject and successfully delivering it to the people. However, PMK leader Anbumani Ramdoss watched the film and asked Suriya 9 questions through a note. Reacting to his note, Suriya replied back requesting not to restrict "Jai bim" into "name" politics.
"Pattali Makkal Katchi" led by S. Ramadoss has been giving trouble to actor Suriya over his recently released "Jai Bhim". After Anbumani Ramadoss shot 9 questions at Suriya, Vanniyar Sangam issued a legal notice to the actor and other personalities who are associated with the project, seeking an unconditional apology and removal of certain scenes that allegedly defame the Vanniyar community.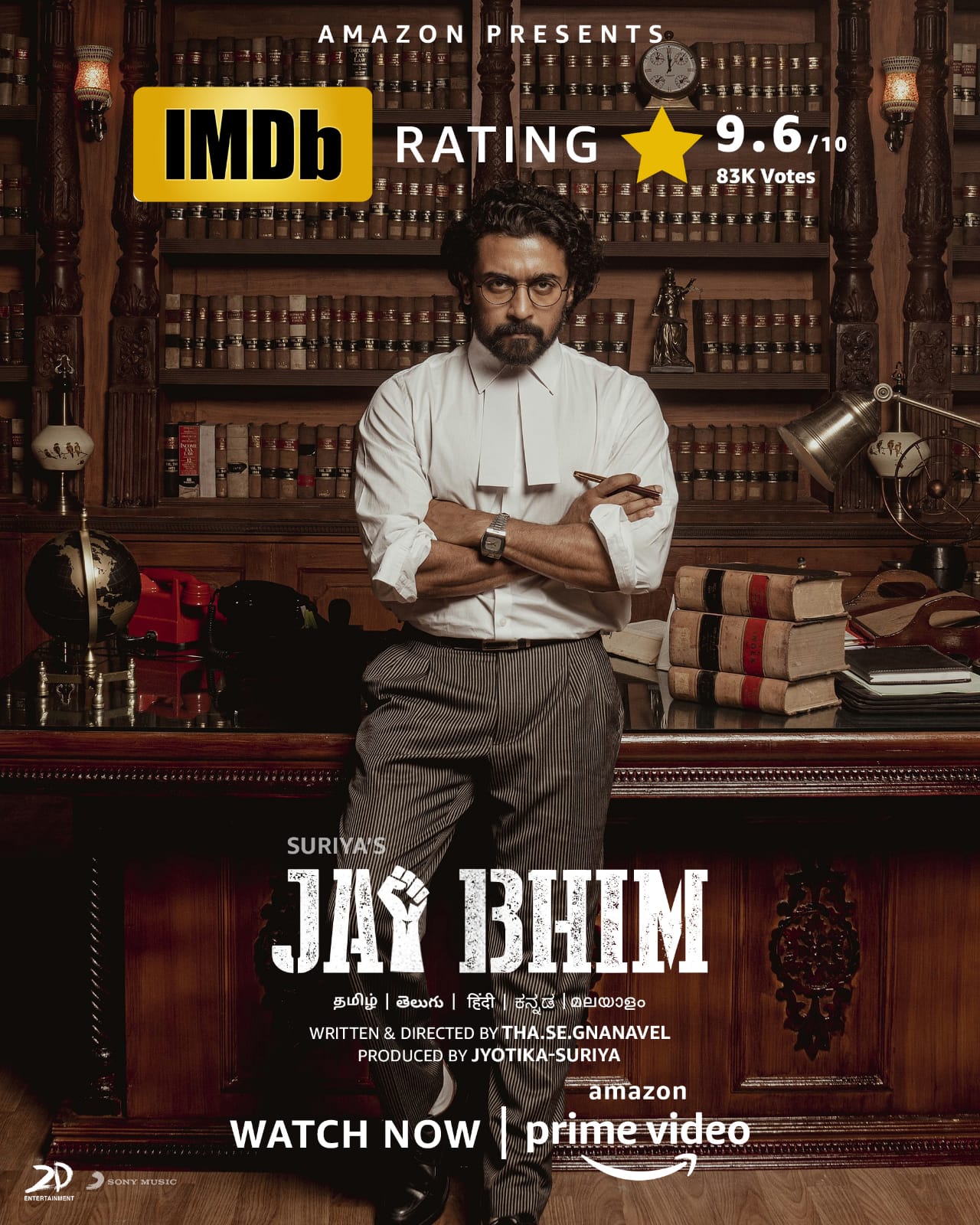 Advocate Balu, leader of Pattali Makkal Katchi's legal wing had sent a legal notice mentionaing that Thu Pa Arul Mozhi considers certain scenes in "Jai Bhim' were conceptualized to defame the Vanniyar community. The notice also demanded the film crew to pay Rs. 5 crore within seven days from the time and date of receipt of the notice.
Report on a PMK cadre barging into a theatre and stopping the film's screening at Mayiladuthari surfaced. Video of a Nagapattinam district secretary of Pattali Makkal Katchi (PMK), Sithamalli Pazhani Saamy, announcing Rs. 1 Lakh cash for anyone who kicks Suriya has created huge outrage among the Internet users. Police protection has been provided to Suriya's residence in Chennai after he received threats from a certain group after Vanniyar community sent a legal notice to him.
Now, son of late politician "Kaadu vetti" Guru, Kanal Arasu issued a warning to the actor and the filmmaker. "Our community people are handing the issue very genuinely. Suriya couldn't do anything if we 10,000 people surround his house. 5 police officials who are carrying weapons can't save Suriya or Gnanavel. If Suriya fails to ask apology, he can't act or produce any film in future. Director Gnanavel can't even step out from his house" Anal Arasu said through a video.
Watch the video below :
சூர்யா மன்னிப்பு கேட்கவில்லை என்றால் எந்த படமும் எடுக்க முடியாது – காடுவெட்டி குரு மகன் எச்சரிக்கை .#JaiBhim #ActorSuriya pic.twitter.com/mRvYPAPdqJ

— Thanthi TV (@ThanthiTV) November 19, 2021
Check out some of the reactions for his warning :
டிசைன் டிசைனா வந்து மெரட்ரானுங்க!! ஆனால் சிரிப்புதா வருது!! 🤣 https://t.co/pkQVJEFaNt

— பச்ச மண்ணு ⛳💚👷‍♂️ (@manoharan40) November 19, 2021
நேரடியா ஆட்கள கூட்டியாருவேன்னு மெரட்டிட்டு இருக்கான், இவன் மாதரி ஆட்களாலதான் அங்க அங்க கலவரம் வருது.. புடிச்சு உள்ள போட்டு மிதி மிதி்னு மிதிச்சு விடனும் இனிமே சாதி மண்ணுனு நெனப்பு வரவே கூடாதுனு சொல்லி சொல்லி.. @mkstalin https://t.co/5a8xsAGT5E

— லொல்லு-மன்னன் (@offl_lollu) November 19, 2021
கல்யாணுக்கு துணையா போகப் போறான். 🤣 https://t.co/tXQpAjVV3N

— Savukku_Shankar (@savukku) November 19, 2021
வெட்டு குத்து ரவுடியிஸம் தவிர வேறேதுமே தோணாத அளவுக்கு ட்ரெய்ன் பண்ணியிருக்கானுங்க https://t.co/SkrBVbmoyt

— 𓆩 𝐇 ᑌ ᑎ 𝐊 𓆪 (@vinee_says) November 19, 2021