JUST IN : STR & Hansika Reunited Again ?? SHOCKING Statement From Hansika !!
By Dhiwaharan
Simbu is one of the actor who is always in the news, and most of the time, it is for all the wrong reasons, be it is his personal life or his remarks on a social issue.
Long back, Simbu took part in an interactive session organised by a popular Tamil media house. The actor addressed a lot of issues including his relationship status. He revealed that he is currently single.
He said, "If I ever fall in love, whole Tamil Nadu will know about it. As you are not reading any rumours about my relationship, I'm currently single."
[wp_ad_camp_1]
Simbu was introduced to films by his father-filmmaker T Rajendhar. His father groomed him and today Simbu is quite informed about all aspects of filmmaking.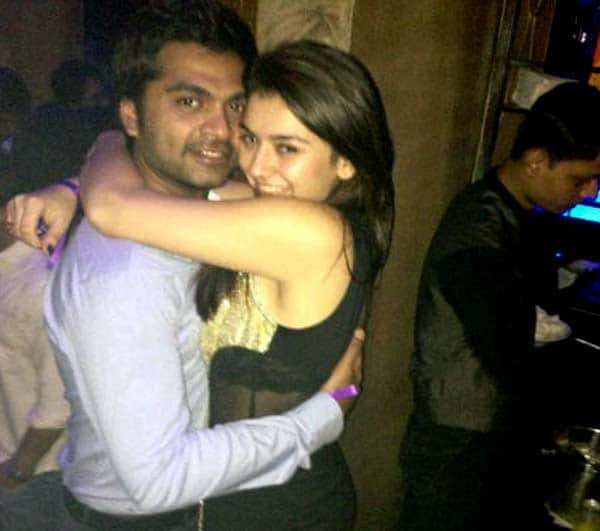 A few years ago, the relationship of Simbu and Hansika raised a lot of eyebrows and many people were confident that it will end up in marriage. However, the couple of called it quits due to irreconcilable differences. After their breakup, Simbu went through a rough patch in personal and professional life as well.
Now, the two are getting back together for Hansika's 50th film Maha. Confirming the rumours, Hansika said, "Since the buzz is crazy and the news is leaked out way before time. Me and #STR are back in #MAHA (sic)." With the post, she also shared a photo of themselves holding hands together.
Since the buzz is crazy and the news is leaked out way before time. Me and #STR are back in #MAHA 😊 pic.twitter.com/98WWdOg3Bu

— Hansika (@ihansika) March 6, 2019
[wp_ad_camp_1]
This left many of her followers in awe and many expressed their various thoughts. Check out some of them here :
Oram Katti Vachavala Thedi Vanthu Nikka Vaipen 🔥😎 #STR

— Meganprasanth (@Meganprasanth) March 6, 2019
So the recent buzz that You and Simbu patch up again? Is it true?

— Pokkiri VJ (@Pokkiripaiyan) March 6, 2019
STR is a good choice for u

— VJ Ganesh (@VJTheGambit) March 6, 2019
Can u pls tell reason for seperating from STR if u have no pbm @ihansika

— Jibin sha (@ShaJibin) March 6, 2019
Just a movie promotion don't get carried away guys 😂

— Cursed Saint (@vigneshrajj) March 6, 2019
"STR ANNA & Hansika Both Persons Are Super Pair .,We Are Eagerly Waiting For Ur Combo Thalaivar.,Best Wishes From Thala& STR ANNA Fans Club".,

— Vignesh Robin (@VigneshRobin1) March 6, 2019
Seriously this image is leaving a lot up for imagination!

— AJ (@AJ83782110) March 6, 2019
Nanga love pandrom nu mattu sollidadhinga…😲😵

— Mirnalini ✨💎 (@Mirnalini_17) March 6, 2019
தலைவன் என்றுமே நல்லவன் தான்…. தூக்கி வீசியவர்களுக்கும் அடைக்கலம் கொடுப்பதில் என்றும் வல்லவனே… #STR
உங்களுக்கெல்லாம் புரியாது #love_str😍

— jeba (@matha_jeba) March 6, 2019
Not something to be proud of Hansi 😒
Disappointed

— Reeveenesh (@reeveen_27) March 6, 2019
[wp_ad_camp_1]
According to reports, Simbu will make a extended cameo appearance in the film, which is directed by UR Jameel. Maha is a special film for Hansika as it is her 50th film. The film also stars Srikanth, Thambi Ramaiah, Karunakaran, Nassar, Jayaprakash and Chaya Singh among others.