It seems contestants of Bigg Boss who are inside and outside the Bigg Boss house are having a contest in making headlines. While there is a big furore being staged inside Bigg Boss house among the playing contestants, evicted contestants like Sakshi Agarwal and Meera Mithun are also creating waves in social media.
[wp_ad_camp_1]
Unlike Sakshi Agarwal, who is getting trolled by Bigg Boss viewers in her Instagram posts, Meera Mithun, one of the most hated contestant inside the house, went one step ahead and getting the attention of social media users for her leaked audio. In the audio, she is heard asking one of her friend to support her and asks him to project her as a flawless contestant.
The audio seems to have took place during the day before the telecast of Meera's eviction that is 27th of July. After coming out of house, Meera who searched her name in youtube search box got disappointed it seems which made her to make this phone call.
Listen to the audio here :
In the phone she ask this friend of her to use his influence to make people write in a good way about her. "Please start supporting me by using the people you know. No one saw the video from the front view. He caught hold of me and pushed away. Write in a way of asking justice for an ordinary girl and ask if it is right for a director to behave that way. Write completely in a way of supporting me. We have time till tomorrow evening (eviction day). If it keeps on going this way, it is not good for me. Start working machi" she says in the audio.
[wp_ad_camp_1]
Meera is still facing the outrage of social media for her behaviour in BIGG BOSS 3 Tamil. It all started when Cheran pushed away Meera Mithun while grabbing something from Losliya as a part of his task. To report about this, Meera called for a gathering and said that Cheran physically harassed her. Meera started to accuse Cheran in front of everyone blatantly.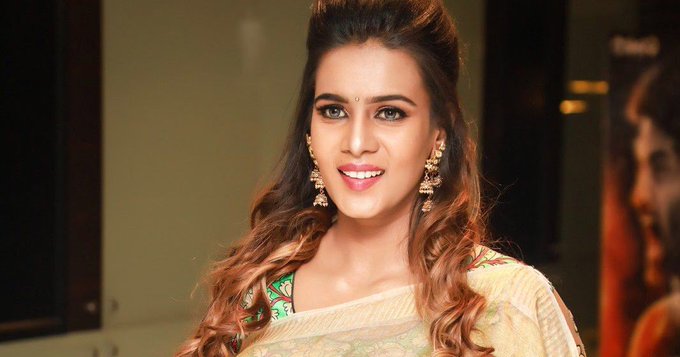 At one point Cheran broke down and worried by thinking the future of his daughters. "In my 10 films, I have never kept a shot for navel and breasts of my heroines. People who like me would believe me but people who dislike me would talk in my back very badly" he said to the other contestants. As soon as watching the episode, the viewers of BIGG BOSS started to dig the past of the model.
So this is the incident #MeeraMithun was going on about. The way Meera announced & described this was completely wrong! We support Cheran! pic.twitter.com/ThcEf8TM8G #BiggBossTamil #BiggBossTamil3

— Yalini M (@Yalinitweets) July 26, 2019
[wp_ad_camp_1]
However, in the weekend episode, Kamal Haasan sorted it out by explaining how Meera manipulated herself in a wrong way. He even displayed a "Kurumpadam" to show that it what Cheran did was accidental and it is Meera who exaggerated it. The next day Meera got evicted from the show due to less number of vote from the audience. However after her eviction, Meera, in her social media accounts announced that she is a part Sivakarthikeyan's "Namma Veetu Pillai" and "Moodar Koodam" Naveen's "Agni Siragugal."
What do you think on this leaked audio ?? Comment your views below !!