JUST IN : RED CARD For Simbu's New Sensational Movie ??
Written by Dhiwaharan Published on Aug 06, 2021 | 07:21 AM IST | 89
Follow Us
Comments: 0
First look of Simbu-Gautham Vasudev Menon's upcoming film "Venthu Thaninthathu Kaadu" released at the noon of Friday and left the industry talking about it ever since. The poster showed Simbu in a complete different look and Gautham Menon indicated that he is going to come out of his comfort zone. The "Pithamagan-like" poster showed Simbu as a much younger boy who is in distress. Reports suggested that the film could be an adaptation of writer Jayamohan's "Agni Kunjondru Kanden". The film was previously called "Nadhigalile Neeradum Sooriyan" and it is said that the actor wanted to do an Asuran-like film and opted for this projects.
[wp_ad_camp_1]
Meanwhile, a report of Cinema Vikatan had said that the film might get red card for the previous commitments Simbu and Gautham Menon had with other producers. It has been reported that Simbu, Gautham Menon and A. R Rahman were committed to do a project as a sequel of "Vinnai Thaandi Varuvaaya" for a production house named All in pictures and an advance amount was paid to the actor and director at that time.
After committing the project, both Simbu and Gautham did projects such as "Vanthaa Rajava Thaann Varuven", "Enai Nokki Paayum Thotta" respectively. After reducing weight and doing films such as "Eashwaran", Simbu reportedly said to GVM that he wants to do a performance oriented film like "Asuran". Gautham menon who is known for his cop stories and romantic flicks, bought a story named "Agni Kunjondrai Kandaen" from writer Jayamohan, for whom the credit was given in the first look poster.
[wp_ad_camp_1]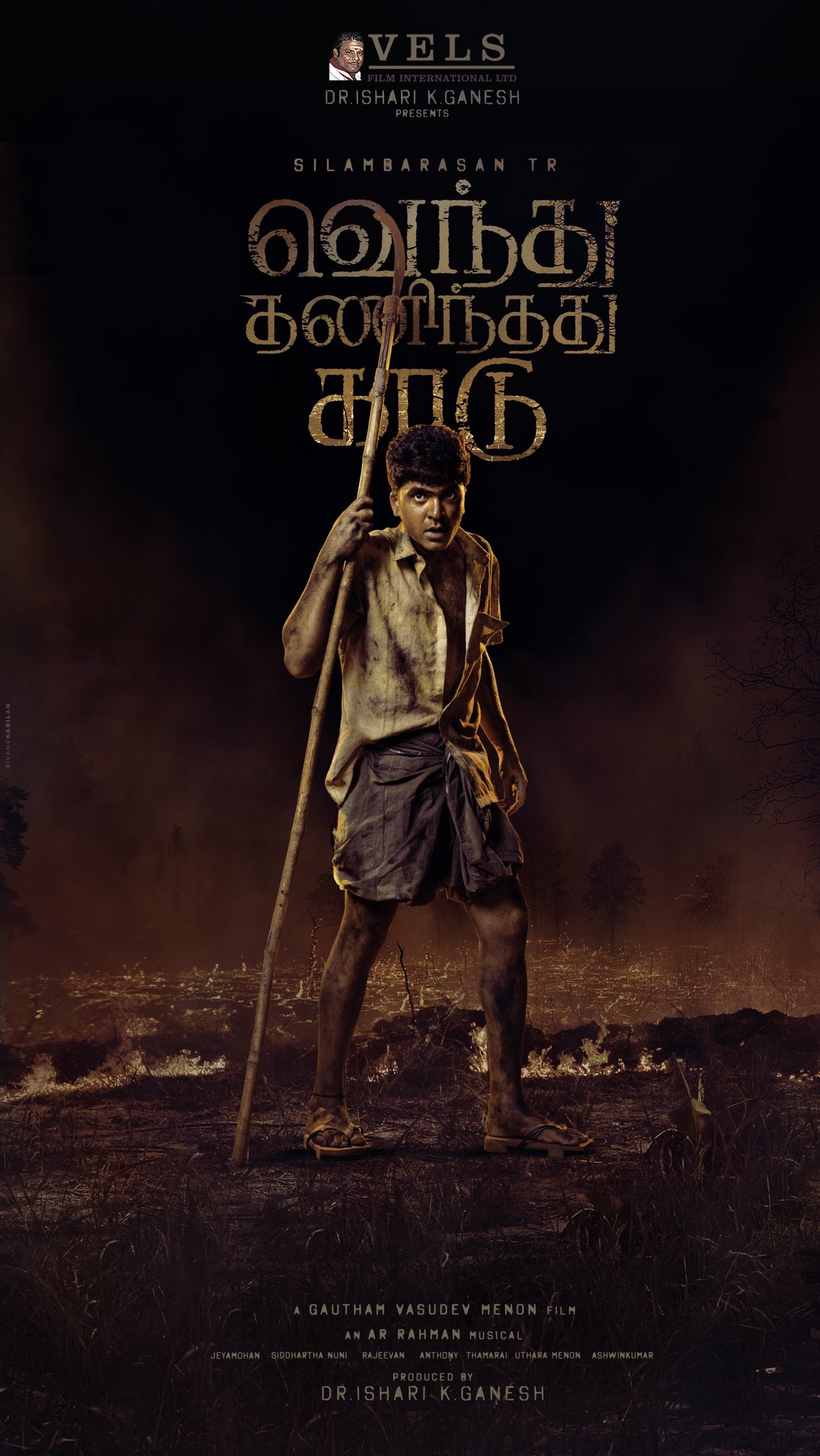 The story of Jeyamohan is going to be transformed into a film named "Vendhu Thaninthathu Kaadu", said the report of Vikatan. Shooting of the film is currently taking place at Thiruchendhoor. Now, the producer of "All in pictures" had filed a complaint in "All in pictures" seeking solution for the project he initiated with the same combo of ARR_GVM-Simbu, years ago.
"AAA" producer Michael Rayappan also approached producer council to take action against Simbu for the loss he faced while making the Adhick Ravichandran directorial. "Thenandal" Murali who currently leads the producers council made a decision to give "RED card" to the "Vendhu Thaninthathu Kaadu" film. In Tamil cinema, no film should get technical support from Fefsi and other organisations after it receives Red card from the council.
[wp_ad_camp_1]
However, technicians who are registered with FEFSI are extending their full support to "Venthu Thanithanthu Kaadu" as the producer Ishari K Ganesh who funds for the film helps the employees of FEFSI workers by providing seats for their children in his college every year, according to Cinema Vikatan. Cast and other technical crew details about the much awaited film is expected to be released soon.
Watch the video below :
Source : Cinema Vikatan