JUST IN : Kamal Haasan's Salary For BIGG BOSS SEASON 5 Is Out !!
Bigg Boss
Kamal Haasan
Salary
2 years ago
By Dhiwaharan
A strong buzz on the salary of Kamal Haasan for season 5 of Bigg Boss show has been surfaced in the Internet. It is reported that the veteran actor, for the last season, was receiving Rs. 3 crore to attend the shoot of one weekend which will be telecasted for two days in the channel. Now, according to Indiaglitz, he seemed to have demanded a hike and the numbers of the final amount which he will receive to host the 5th season of the reality game show has immensely changed.
[wp_ad_camp_1]
Kamal Haasan has been hosting the show for the past four seasons. Recently, a buzz emerged saying that Simbu is going to replace him due to the "Virumaandi" actor's hectic schedule in political and cinematic career in the coming days. However, in a recent political event of his party, Kamal hinted that he will continue doing what he was doing in order to earn money to spend it for his political purpose.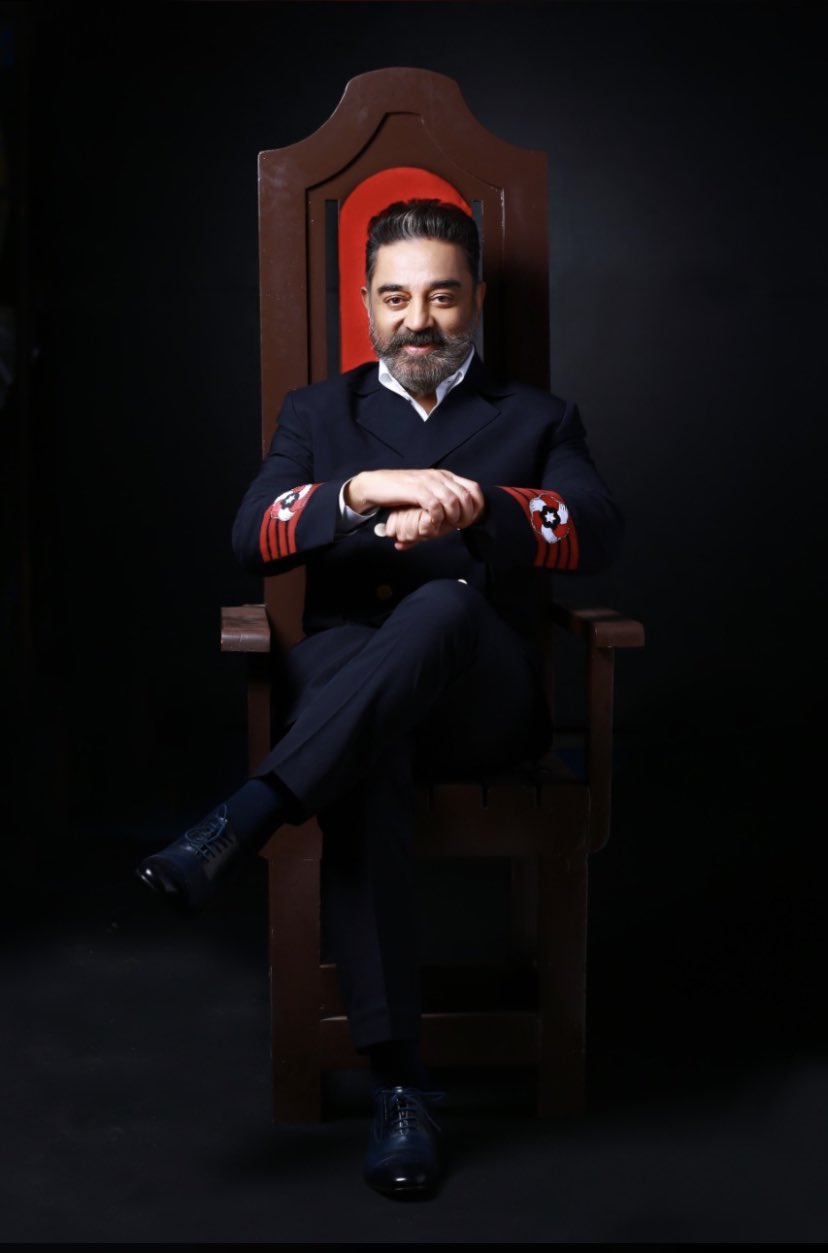 Bigg Boss season four became a huge hit with Aari Arjunan winning the title trophy by defeating his co-contestant Balaji Murugadoss in a large margin of votes. Due to COVID 19 pandemic, the fourth season which would usually take place between June and September, got inaugurated on 4th of October and ended on 17th January. Similary, the fifth season is expected to take place during mid October, after the reduction in the positive cases that are surging due to the second wave of COVID 19 virus.
[wp_ad_camp_1]
In an unexpected turn of events, ace actor and founder of "Makkal Needhi Maiam" party Kamal Haasan was defeated in the constituency he contested. It was BJP's Vanathi Srinivasan who garnered 1500 votes more than him at the end of counting of the votes polled in the recently held Tamil nadu assembly election. Kamal was in leading till 6 PM on the counting day and the result was announced as Vanathi as the winner at 9 PM. Now, sources emerged saying that Kamal Haasan is all set to host the fifth season with a fresh agreement with the Bigg Boss management. The actor/filmmaker who was getting Rs. 3 crore to attend one weekend show, along with a hefty retainer account, has been committed to get Rs. 50 lakh extra per week to host the upcoming season.
[wp_ad_camp_1]
With this massive hike, the actor cum politician's total payment for Bigg Boss season 5 is going to reach the mark of Rs. 50 crore, according to Indiaglitz. Recently, during one of his political campaigns, Kamal Haasan said "I have been earning through Bigg Boss show. It is a lot of money and I have been receiving it in a honest way. No other celebrity would be offered such money for hosting the show. I am not saying it to boast about it but to tell about my requirements" he said and added that he is working to spend the money for the public. Read : Kamal Haasan Opened About His BIGG BOSS Salary For The First Time !! WATCH
As we all know, Kamal Haasan has been hosting the 100 days reality show for past four seasons. His role in show is to act as a representative of the audience. He who appears every week, would converse with the celebrity contestants to analyse their activities. He also used the platform to campaign for his party by indirectly slamming the other political parties of Tamil nadu with his connotations and one liners.