JUST IN : BIGG BOSS Tamil Season 3 Saw Its 9th Eviction !! LEAKED !!
Bigg Boss
Bigg Boss Tamil 3
Eviction
Kamal Haasan
4 years ago
By Dhiwaharan
Evicted contestant of this week in Bigg Boss season 3 has been revealed by several media houses. The 12th week of the Bigg Boss Tamil 3 house was an emotional one with the surprise entry of family members of the contestants. As part of the Freeze Task, Losliya's parents visited the Bigg Boss Tamil 3 house whereas Tharsan's mother and sister entered the house the next day. Tharsan celebrated his mother's birthday in the Bigg Boss Tamil 3 house with the customary cake cutting ceremony. Meanwhile, Tharsan's sister shared some valuable advice with the Bigg Boss Tamil 3.
[wp_ad_camp_1]
Family members of the other contestants also entered the house to see them after 80+ days. Vanitha was overwhelmed when her two daughters entered the Bigg Boss Tamil 3 house and spent some valuable time with her. They shared their academic updates and about their extra curricular activities.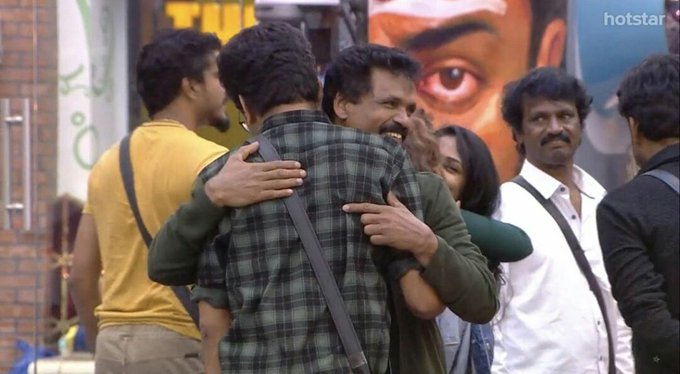 Cheran met his mother, daughter and his sister with whom he shared some lovable moments. Cheran's daughter advised him not get attached to Losliya too much by saying that she is not true to him. Sandy met his daughter and felt bad as she is not giving attention to his words as she did before. Kavin's friend Pradeep entered the home only to thrash him left and right for his attitude towards the game.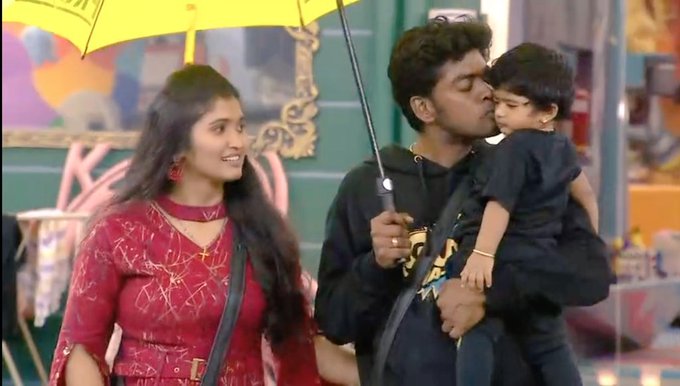 No contestant missed to gain the love of the audience in the freeze task and at the end of the week people wanted no one to evicted. But as per by Bigg Boss terms, the show saw its 9th eviction in the 12th week. Kavin, Tharshan, Mugen, Sherin, Vanitha are contestants who are nominated for the eviction.
[wp_ad_camp_1]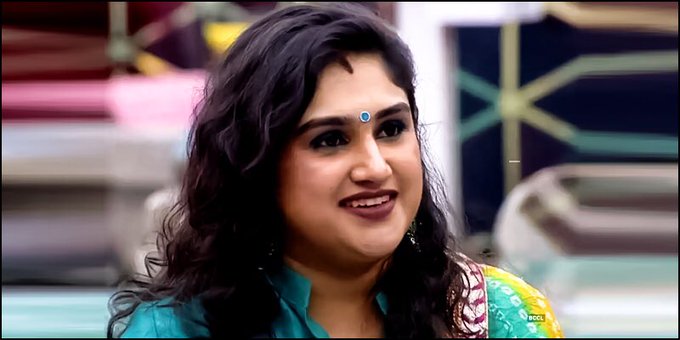 Coming back to eviction process which is going to be telecasted today evening, Vanitha Vijaykumar who got evicted already has been evicted again by the audience of Bigg Boss. Being one of the most controversial contestant of the show, Vanitha is known for talking her heart out which was considered as her plus and minus as well. She grabbed the most number of footages since her re-entry for her sharp statements against her co-contestants including Kasthuri, Kavin, Sherin etc.
Watch Video :
Check out some of the reactions for her eviction in social media :
ANNAI VANITHA 😍

TBH this is the correct time for Vanitha to be evicted.

Now she is loved as a caring mother. She got the claps for being lovable character for the first time.

It broke my heart when she talked about her son. #BiggBossTamil3 #BiggBossTamil

— Spockirk (@Spockirk6) September 14, 2019
#BiggBossTamil3
My Reaction :
After Hearing the news that Vanitha is evicted 😒 pic.twitter.com/XJGgJJ2nJS

— Raja VJ 😈 (@rajavjoffl) September 14, 2019
[wp_ad_camp_1]
#BiggBossTamil3
Useless Shit in the BiggBoss House Kakoos Kavin Got Saved💩
Real And Bold Contestant Vanitha got Evicted 😑

— Raja VJ 😈 (@rajavjoffl) September 14, 2019
#BiggBossTamil3 At last Vanitha turned her bad name to good name in this week.Even if She get evicted will go in a positive note and applause.

— I Jebasingh Pandian (@IJebasinghTnch) September 14, 2019
And another side, I'm happy #Vanitha gets evicted. She is the only one can stop Madhu. Now give her back Vanitha. Reveal what happens really … #biggbosstamil3

— Puvaneswari Mogan (@PuvanFox) September 14, 2019
What do you think the eviction of Vanitha ?? Comment your views below !!