Julie Announced About Her Come Back Into The BIGG BOSS Show !! Check Reactions
Written by Dhiwaharan Published on Jan 25, 2022 | 14:52 PM IST | 148
Follow Us
Comments: 0
Julie of Bigg Boss season one fame announced about her come back into the 24 hours version of the same show and the users of Internet couldn't resist themselves from reacting to her re-entry. With a number of fans trolling her re-entry based on her activities in season one, a set of users could be seen lauding her confidence level and welcomed her. After lyricist Snehan, Julie became the second contestant to take part in the show as a contestant.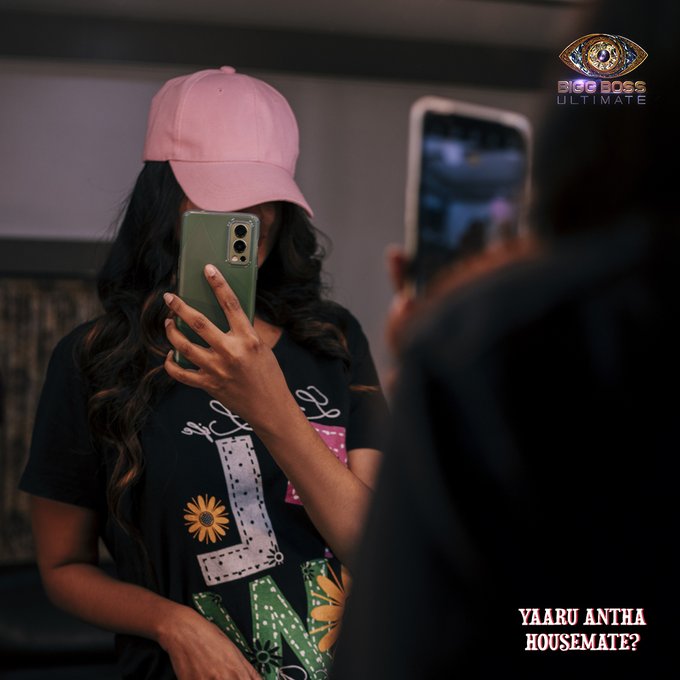 The promotional video showed Julie performing a skit to troll herself based on the key words that were used during her stint in season one. "Enough trolling me and I am not going to hide hereafter. I am going to make others run and will be the reason for the "Kurumpadam" of others" Julie said in the promo video.
Check out the promo below :
#BBUltimate-ல் ஜுலி !! #YaaruAnthaHousemate pic.twitter.com/eLuXKUYeN2

— Disney+ Hotstar Tamil (@disneyplusHSTam) January 25, 2022
Sharing the promo in her official Instagram account, Julie wrote "Enna makkale readya . . Catch me on #bigbossultimate at @disneyplushotstartamil ❤️" as a caption for her post.
View this post on Instagram
The announcement about Julie re-entering the house left many users of the show to react in various ways. "Her guts has to be appreciated for coming back to the same show were she got hatred" n online user said whereas another one wrote "It feels irritating to hear her voice"
Check out some of the reactions below :
Her guts has to be appreciated for coming back to the same show were she got hatred #BBultimate https://t.co/hCNApaUBGD

— Regina ❤️ (@fashionistaregi) January 25, 2022
இந்த குரலை கேட்டாலே..
காண்டு ஆகுது👺 https://t.co/WtMsJ9gXPS

— குருநாதா👁️ (@gurunathaa4) January 25, 2022
But seriously compared to the shit contestants in later seasons pulled, what she did was not even that bad. First season naala adi konjam extra. https://t.co/hitYeWxLMV

— Priya 🏴 (@xAccioPeace) January 25, 2022
மொத்த சனியனுகளும் ஒன்னு கூடுது 😏 https://t.co/zdiU1ea0ff

— அருண்காந்த்™ (@iamHarunKanth) January 25, 2022
Normal aa entry koduthaalchum makkal konjam manichirupaanga…

Mathavangaluku kurumpadam poda vaikuren 🤣🤣🤣

Buildup ku korachal illa. Nalla vilaiyaadhuna podhum 🤣🤣 https://t.co/NzfTDgr3SZ pic.twitter.com/hNoHyhi4pJ

— Vine_minnie (@vineminnie) January 25, 2022
Ugh still can't believe I fell for the disgusting stunt that @vijaytelevision pulled on this girl back then 🙄 She jokes abt it but our makkal has put her through so much of misery for the past 5 years. I hope this time she's treated well 🙄 #BBUltimate https://t.co/jIBIdYvf5s

— 🌸 (@Punnagaipoove_) January 25, 2022
வந்து மறுபடியும் செருப்பு அடி வாங்கமா இருந்தா சரி தான் 🤣

— Pulikesi (@Pulikesipk) January 25, 2022
(Over confidence udampuku aakathu,amaithi amaithi)

Julie after 2 weeks in bb home

Amma Enna velila vidudungama,aiyyo amma enna kaapathunga pic.twitter.com/J6UiEQYf0r

— Elevenstar (@Elevenstar5) January 25, 2022
It's not easy to come back to a place where they were treated badly & got a bad name. Confident uh iruka. I think we should see all of them with a fresh perspective and not think of what they did in their season. #biggbosstamil #biggbossultimate

— AishWARya (@Aish_S_90) January 25, 2022
Mathavangaluku kurumpadam poda veppinga. Aana adhulayum nee dhana ma irupa🤣🤣🤣

— சுந்தர்ராஜ் ரங்கசாமி (@Sundarraj_1196) January 25, 2022
Bigg Boss ultimate, an OTT version of the celebrity game show is going to get streamed soon and the speculations about the contestants who are going to take part in the 24 hours show is going on in full swing among the Internet audience. With the makers hinting about the participation of Bharani and Vanitha through their first promo, now they have confirmed the participation of Snehan and Julie.