For past few days, Joe Michael has occupied a permanent spot in Youtube trending list. He is not a Bigg Boss participant or an actor who shared screen space with Vijay in BIGIL but managed to register his face among Tamil netizens through the interviews he is giving to Youtube channels regarding Meera Mithun.
[wp_ad_camp_1]
If you are not living under a rock for past 6 months, you must have known about the controversy of Joe Michael and Meera Mithun. Joe Michel has been accusing Meera Mithun for fraudulent since before her BIGG BOSS stint. Joe has been alleging that she has cheated money of many beauty models in the name of conducting beauty competitions. "By taking selfies with high profile celebrities, she would cheat models and their family" says Joe in the interview.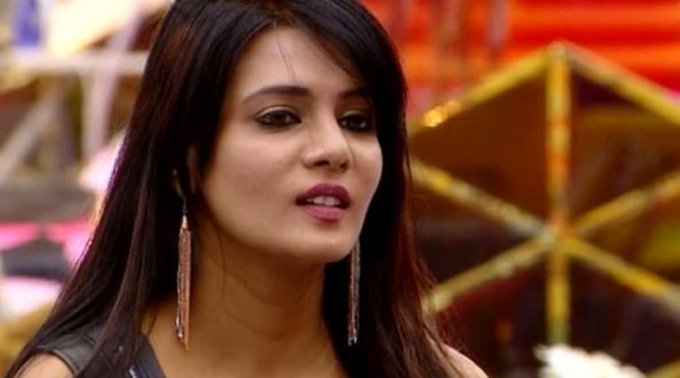 He gave several interviews to some of the prominent youtube channels. He even started leaking audio conversations of Meera along with her former manager Venkat. Now, to our surprise, in this recent interview, Joe said that he has committed in four movies and acting as lead in two of them.
While giving reply to Meera Mithun's recent press meet, Joe Michael mocked her each and every statement. "You made me a hero unnecessarily. How many films are you working now ?? Two ?? I got committed in four films in which I am the lead in two of them. You are just doing minor roles as a junior artist. Don't be so proud of it" he said in the interview.
WATCH THE INTERVIEW HERE FROM 23 : 00
Source : Top Tamil News
[wp_ad_camp_1]
Unlike the other interviews, Joe Michael appeared in this interview with a different getup as actor Surya in "Singam" series. His funny modulation and the way he imitates Meera Mithun made many fans laugh which is evident through the comment section. "Joe Michael Army hit like here 😂😂😂" wrote one of the guy and getting more than 300 likes so far.
It all started when Meera Mithun lodged a complaint against Joe Michael by alleging that he is giving death threats to her and fourteen other young girls. She did it before entering the Bigg Boss house. In the recent press meet, Meera said that Joe Michael is a man without any achievement and his allegations are baseless. "He is trying to make a living out of cheap publicity by talking about us in back.".
Joe and a former manager of Meera Mithun, Venkat, who parted with her recently kept releasing her phone call audios where she used abusive languages to slam Joe.
[wp_ad_camp_1]
Joe and Venkat also said that they are having intimate audio conversations of Meera Mithun with famous directors which they promised to leak in future. On seeing all these interviews, Meera Mithun yesterday conducted a press meet where she bursted out in anger. Meera Mithun Thrashed Joe Michael For His Allegations !! Check Out His Immediate Reply !!
What do you think on this interview of Joe Michael ?/ Comment your views below !!