Jazz Cinemas Heart Winning Effort To Make The Orphanage & Cancer Institutions Celebrate Diwali !! Check Out !!
CM / Updated: 2018-11-19
18:00 IST
By Dhiwaharan
Diwali is a prominent seasonal festival in India. Nearly a billion people worldwide participate in the Diwali celebration and almost a dozen countries officially recognize it as an official holiday. Dozens of cities across the United States, Canada, Australia, and the UK also have significant celebrations, dazzling both religious observers and casual passers-by.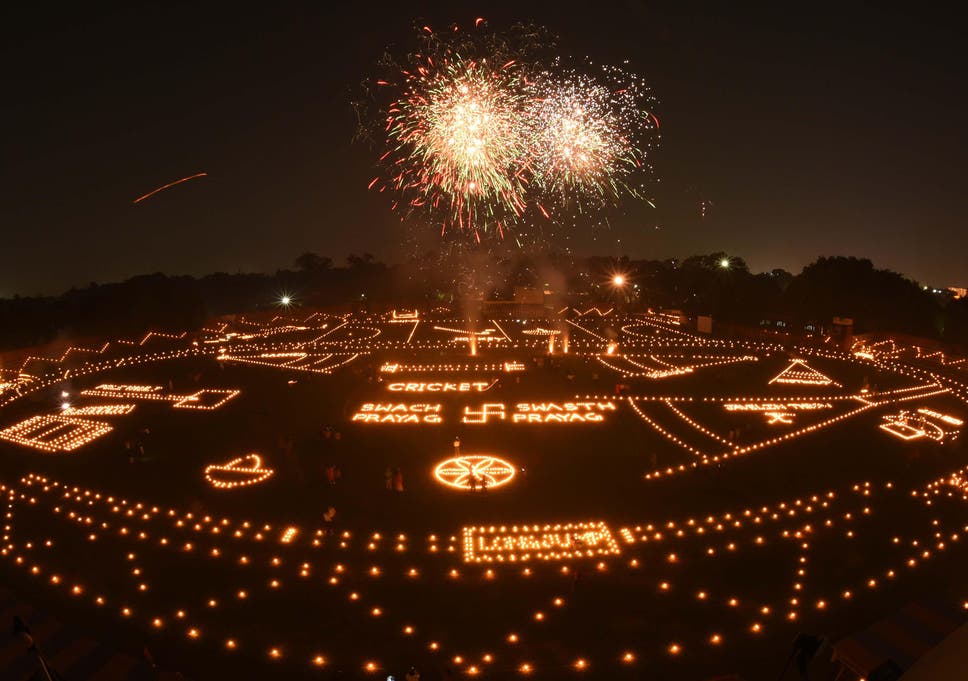 Diwali's cultural travel has allowed it to reach people from various national and linguistic backgrounds. As a result of Indian migration, people in nations as different as Singapore and Trinidad and Tobago celebrate the holiday. They observe its rituals, and share in its rich traditions.
[wp_ad_camp_1]
This year's Diwali also celebrated world wide peacefully but have you ever wondered how the people who belong to Orphanages and the people who goes through rehabilitation in institutions celebrate Diwali ??
Jazz Cinemas, one of the iconic movie screening theatre in Tamilnadu came up with an unique idea to make them celebrate 2018's Diwali. Their initiative progressed in a successful manner which also helped the people and Children who belong to a number of Orphanages and Institutions to celebrate their Diwali.
These are the organisations that celebrated this Diwali with the help of Jazz Cinemas who says "Giving is not just about making a donation. It is about making a difference. This Diwali make a difference by giving back to the society we live in! 
Keep Supporting Us For This Noble Cause – Drop in your contributions at the donation box kept in #luxe Vignesh ShivN #jazzcinemas#diwali#charity#diwalideyadharma" in their official facebook page. 
The initiative "Diwali Deyadharma" collected the fund to provide it to those special people in a unique way. They conducted creative tasks between their customers and made them compete with each other, who wins would get a cash prize as appreciation. Be it one rupee or a thousand to participate in the task they should donate to "Diwali Deyasharma" is what the process is all about.
[wp_ad_camp_1]
Lot of people enjoyed participating in the task and spread the word in their social media accounts as well. Check out some of them here :
I always prefer watching movies at @jazzcinemas The majestic grandeur never disappointed me #diwalideyadharma fund raising shows their responsibility towards the society. I made my contribution #jazzcinemas

— Anush Praveen (@PraveenAnush) November 3, 2018
Last week i checked in @jazzcinemas for a movie, they are conducting events to collect fund for ngo's, Great initiative from #jazzcinemas #jazziconofchennai

— Priya Chander (@PriyaChander4) November 3, 2018
Today i went to @jazzcinemas and i participated in Deyadhrama event and i won gift voucher and i bought ah plant too…Tnq @jazzcinemas for conduction such wonderful event for helping the Needes… I am expecting more from you guyzz #jazzdiwalideyadharma

— Vanaja (@Vanaja17384650) November 3, 2018
Yaa I too participated in this event @jazzcinemas I am really thank jazz cinemas , I was really surprised while seeing the people from different ages came forward to help for orphanage and they donated …..@jazzcinemas #deyadharma

— Anush Praveen (@PraveenAnush) November 3, 2018
😊Yaa its true…. My son only forced me to participate in this Event…@jazzcinemas #deyadharma #helping_others

— Vanaja (@Vanaja17384650) November 3, 2018
On seeing their effort Director Vignesh Shivan who directed films such as "Naanum Rowdy Than" appreciated the move and encouraged their initiative.
[wp_ad_camp_1]
Watch the video here :
Heart touching, ain't it ?? Well, it would be nice if many organisations like Jazz come forward every year to make these special people feel special. Let us know your views on this !!