"Jai bhim" director Gnanavel reacted to the accusations of Youtuber Maridhas who accused the makers of "planning" and "staging" a caste outrage in the society through their semiotics in the film. In his 19 minute long video, Maridhas showed all the calenders that took place in "Jai bhim" movie and compared it with the calendar used in the house of a corrupt police officer. He said that the placement of the "Vanniyar representation" in the movie was intentional and went on to accuse Chief Minister MK Stalin of backing the "Jai bhim" makers. Reacting to his accusations, Director Gnanavel came up with a tweet in his official twitter handle.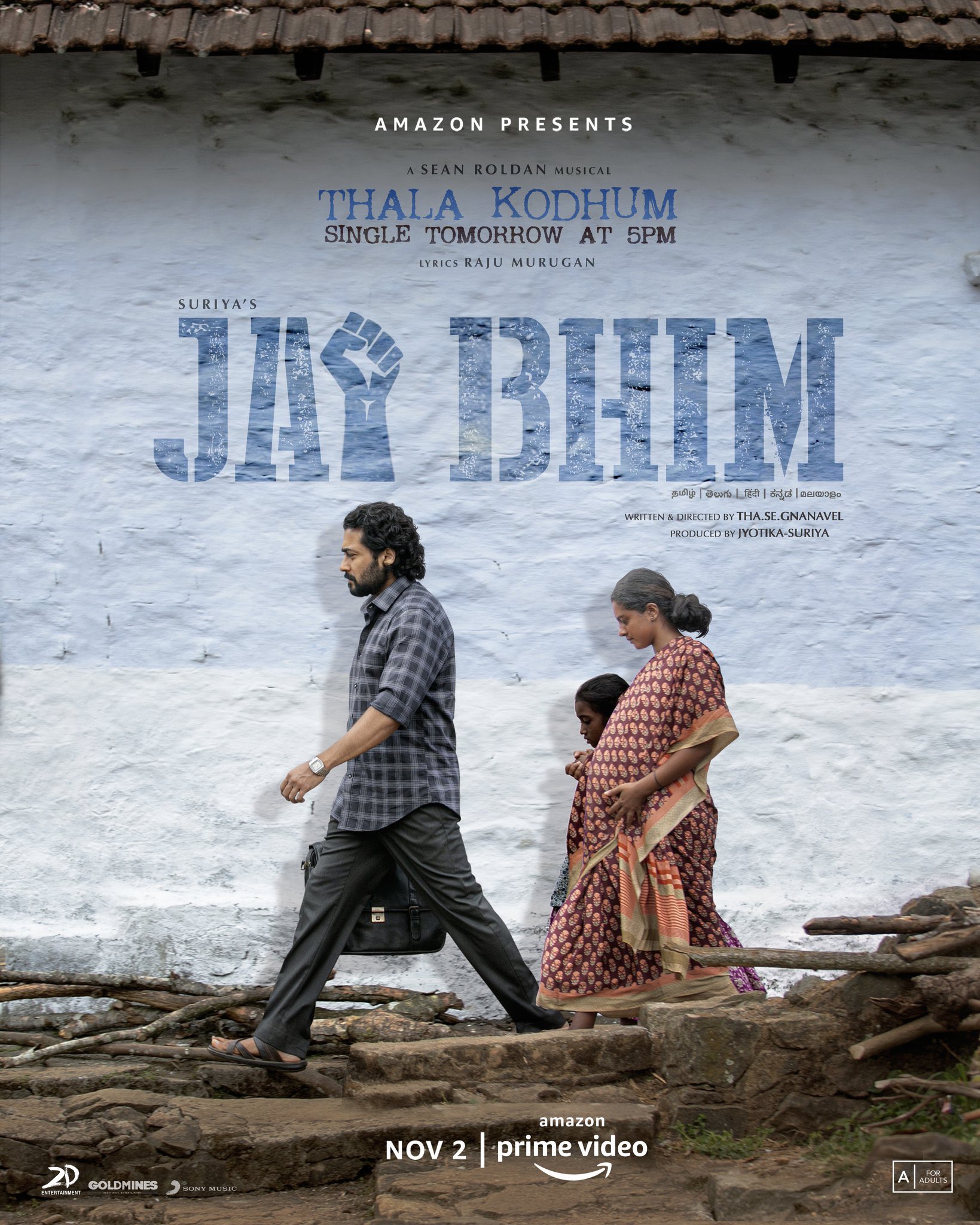 To end the controversies that were surrounding around the film, T. J Gnanavel released a press note saying that the calendar place was unintentional and was a blunder that took place due to carelessness. The filmmaker also requested others not to involve Suriya in the issue as he himself is the sole responsible for the blunder through his press note.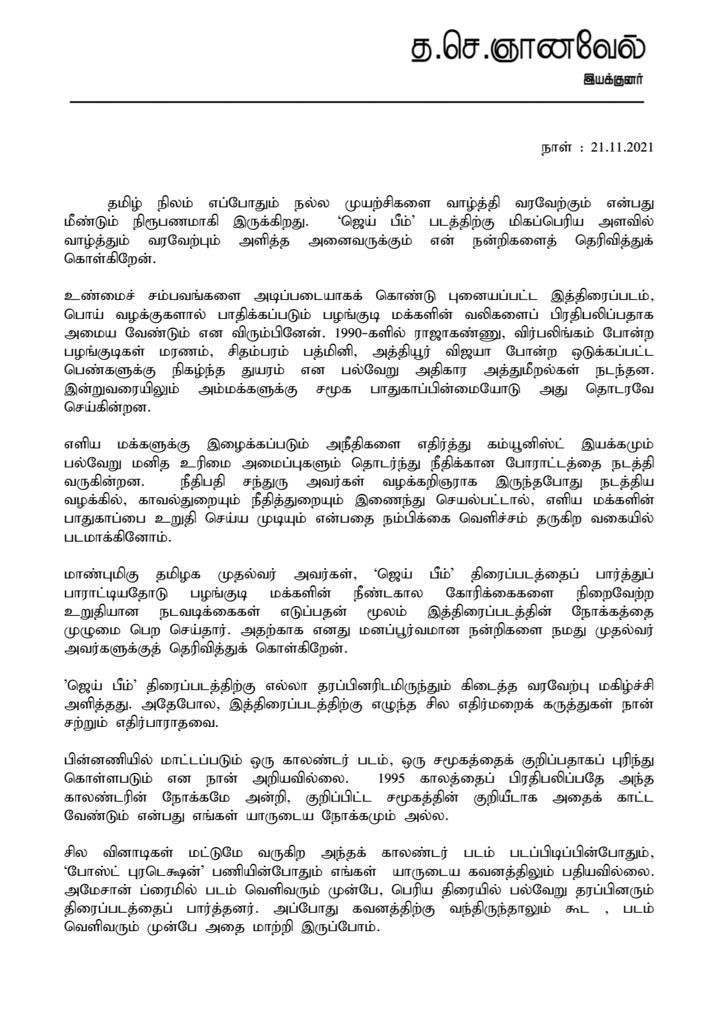 Showing his note, Maridhas said that Gnanavel is a fraud and showed a series of screen shots of "Jai bhim" film where calendars were used. He said that appropriate calendars were used in a Medical shop scene, Rice mill scene, Suriya's house, police station scene and in a lawyer's room but "Vanniyar" symbol was used only in the house of the corrupt police officer.
Pointing out the support provided by Chief Minister MK Stalin for the film, Maridhas said that the DMK party is doing caste politics since very long time. Watch his video below :
The video which was released 3 days ago garnered one lakh plus views with hundreds of reactions. It also grabbed the attention of T. J. Gnanavel who came up with a tweet reacting to the same. Quoting a famous Tamil phrase which is used to mock others, Gnanavel said "This is a fraud group – says Maridhas, Gem of a man. My dear Tamil people, honest person has arrived, Don't forget to hide your belongings" to troll Maridhas.
"இது அயோக்கிய கும்பல்… -இப்படிக்கு மனிதருள் மாணிக்கம் மாரிதாஸ்.. அன்பான தமிழ் மக்களே.. யோக்கியன் வந்துட்டாரு . மறக்காம சொம்ப எடுத்து உள்ள வைங்க.." read his tweet.
Check out his tweet below :
இது அயோக்கிய கும்பல்… -இப்படிக்கு மனிதருள் மாணிக்கம் மாரிதாஸ்..
அன்பான தமிழ் மக்களே.. யோக்கியன் வந்துட்டாரு . மறக்காம சொம்ப எடுத்து உள்ள வைங்க..

— Gnanavel (@tjgnan) November 25, 2021
The filmmaker turned his comment section off for the tweet and the replies are flooding in quoted tweets. A huge controversy on "Suriya against Vanniyar community" made headlines last week. It all started after a set of people got offended over the usage of a calendar with fire effigy that got placed in the house of a corrupted police officer and himself being named as "Guru" instead of the being named as "Antony Samy", name of the real life corrupted police official. PMK party members and the supporters of it started protesting against the film, alleging that it hurts the sentiments of people who belong to "Vanniyar" caste.